Diawei
Creating an experience to combat diabetes through daily routine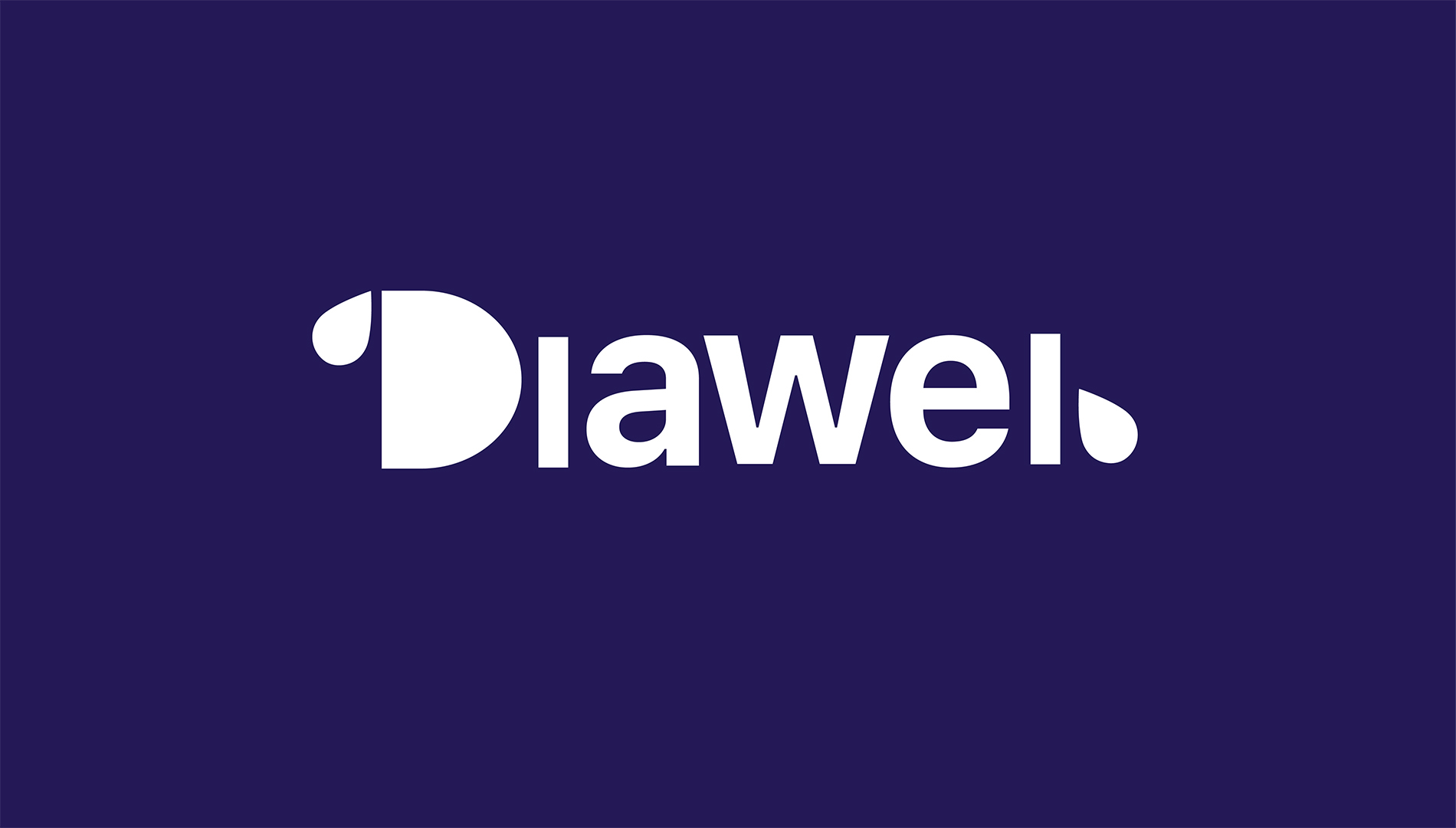 Client:

Amsterdam UMC

Team:

Disciplines:

Concept, Interaction Design, Product Design

Schoolyear:

2021 - 2022
Diabetes Type 1 is a sensitive topic, resulting in confusing lifestyle changes, especially if you are diagnosed in your teens. One of such changes is the necessity to calculate your carbohydrates, which affects the amount of insulin you need to take. We took this challenge to create an experience that teaches teens with diabetes Type 1 to determine how much insulin they need.
Based on a smart scale designed by the Sensor Lab at Amsterdam University of Applied Sciences (AUAS) together with the Amsterdam UMC, our challenge was to create an accompanying app concept which helps newly diagnosed teenagers document and analyse their carbohydrate intake more precisely. Therefore, giving them accurate advice on the insulin amount they must take.
Doing a roleplay to better understand the conversation
In a lesson from our lecturer Angella Mackey, we learnt that externalising interactions through roleplay can help us understand interactions. This led to the bold idea to act as a scale, application, glucometer and a user to understand how these parties talk to each other. As a result of the unconventional exercise, we almost empathized with the devices.
Giving our insights shape
The roleplay in combination with desk research was the foundation of our user journey. This helped us understand which information is missing at which point of the journey. It highlighted again that the carbohydrate and insulin estimation is a strong pain point for newly diagnosed people with diabetes Type 1.
Show, listen, discuss and vote
For our ideation, each of us drew one fully fledged idea with the values and project goals in mind. Afterwards everyone was asked to sketch Crazy 8's for an aspect they liked the most. Then each of us gave 5 voting dotes and stuck them on aspects we liked about each concept. This helped us get a rough overview of design decisions we liked of one another, while keeping a democratic spirit.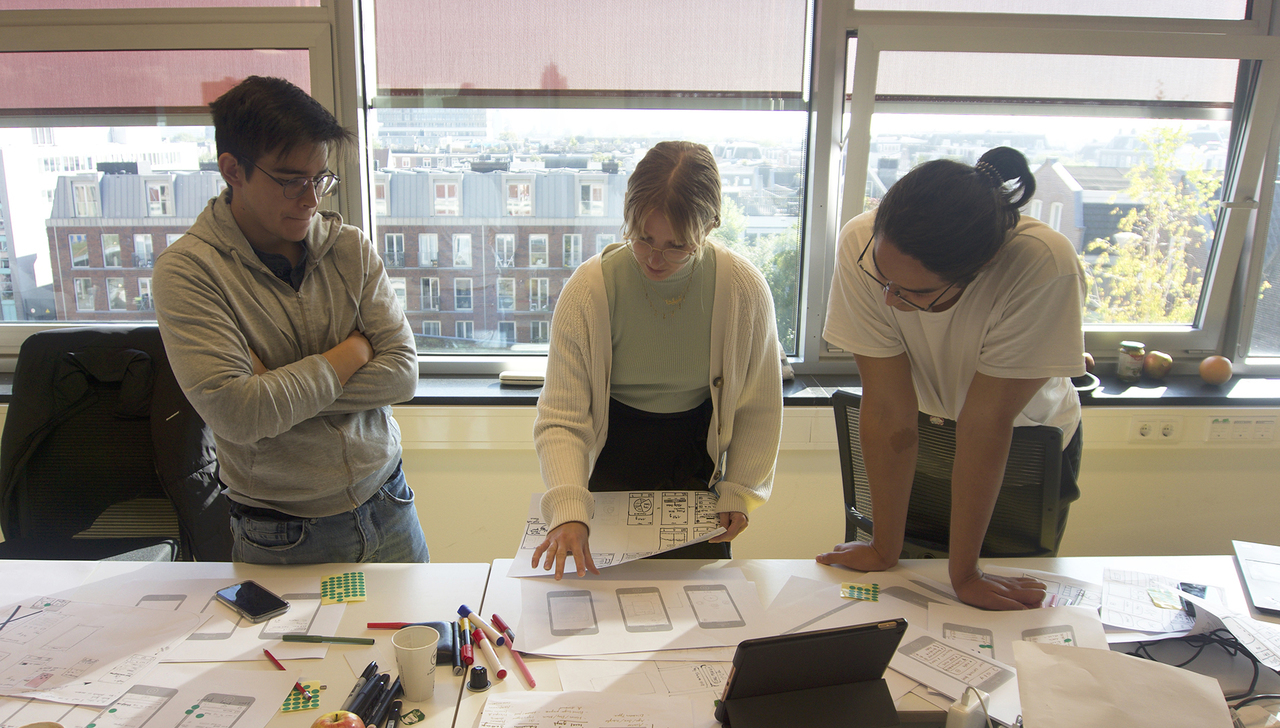 Testing our concept with the target group
The finished prototype was then validated through user testing with a mother and her daughter who were just diagnosed with diabetes. We noticed that the needs of each party are different. While the mother wanted to have transparency in the application, the daughter valued comfort and precision.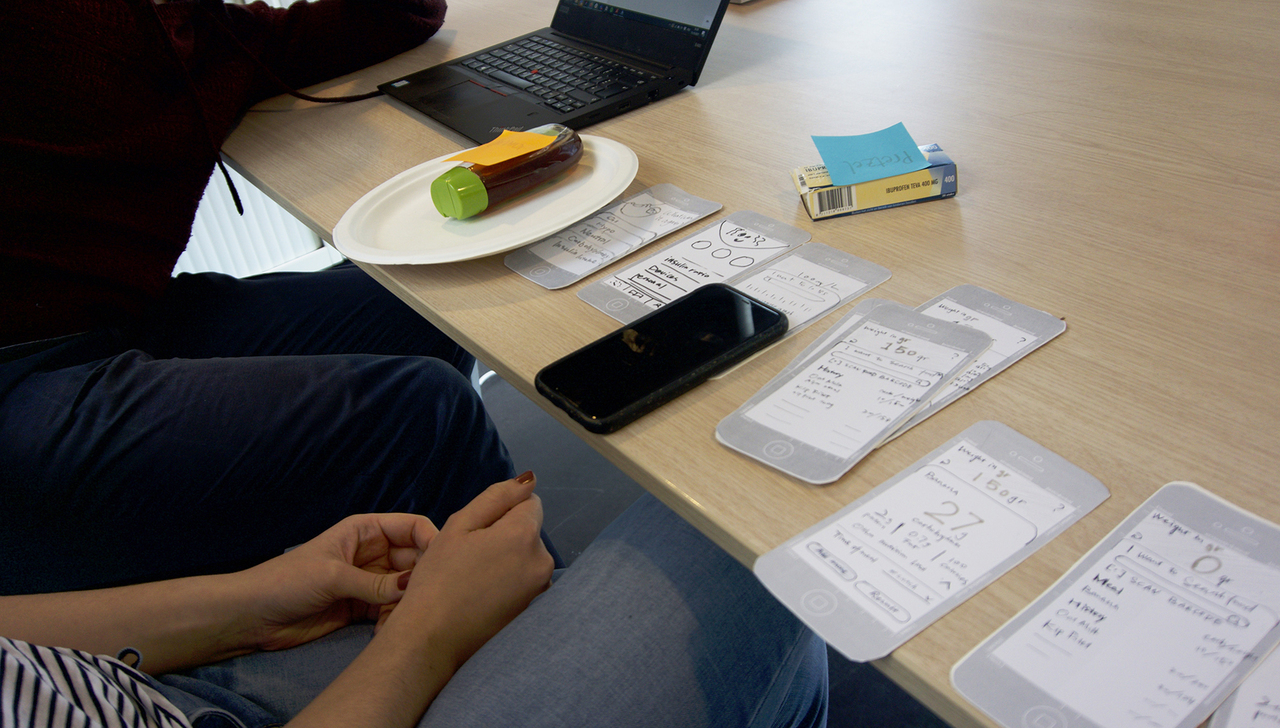 Introducing: Diawei
Our solution is an application accompanied by a smart scale that guides teenagers through the weighing process and gives them the exact amount of insulin they will have to take. The experience includes weighing the item, choosing the food and as a result, receiving advice on how much insulin they need. All of this while keeping a friendly and comforting language.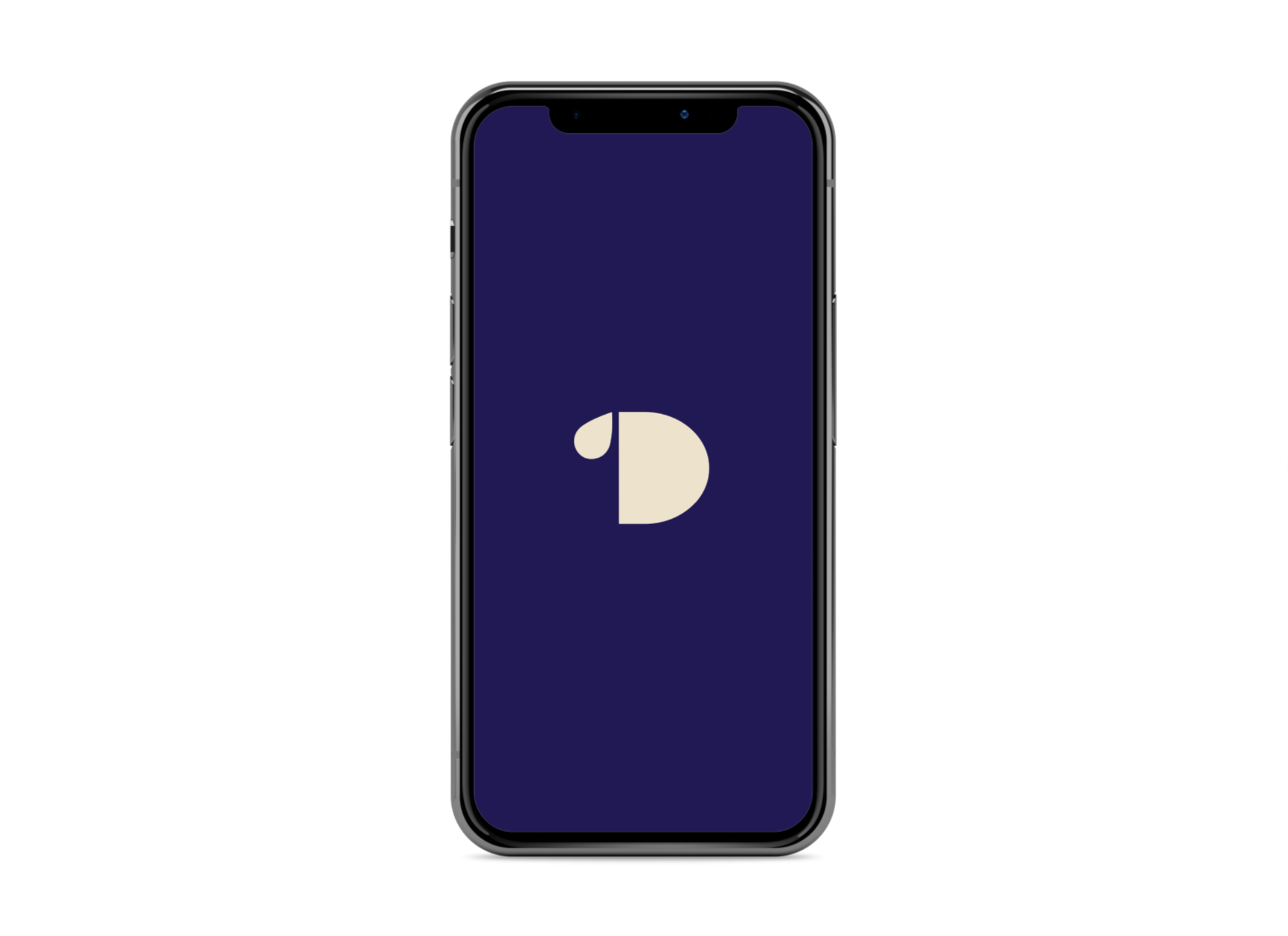 Many stakeholders one application
Talking with several people and research would end up with overloaded information. To keep focus on what is more important for our app we had to come up with an approach that gives us more creative freedom, while still being research driven.
Our solution: Value analysis based on stakeholder.
This helped us discuss our design decisions. Each value showed a different aspect we wanted to cover for ideation. The values are precision, authority, comfort, health, and transparency.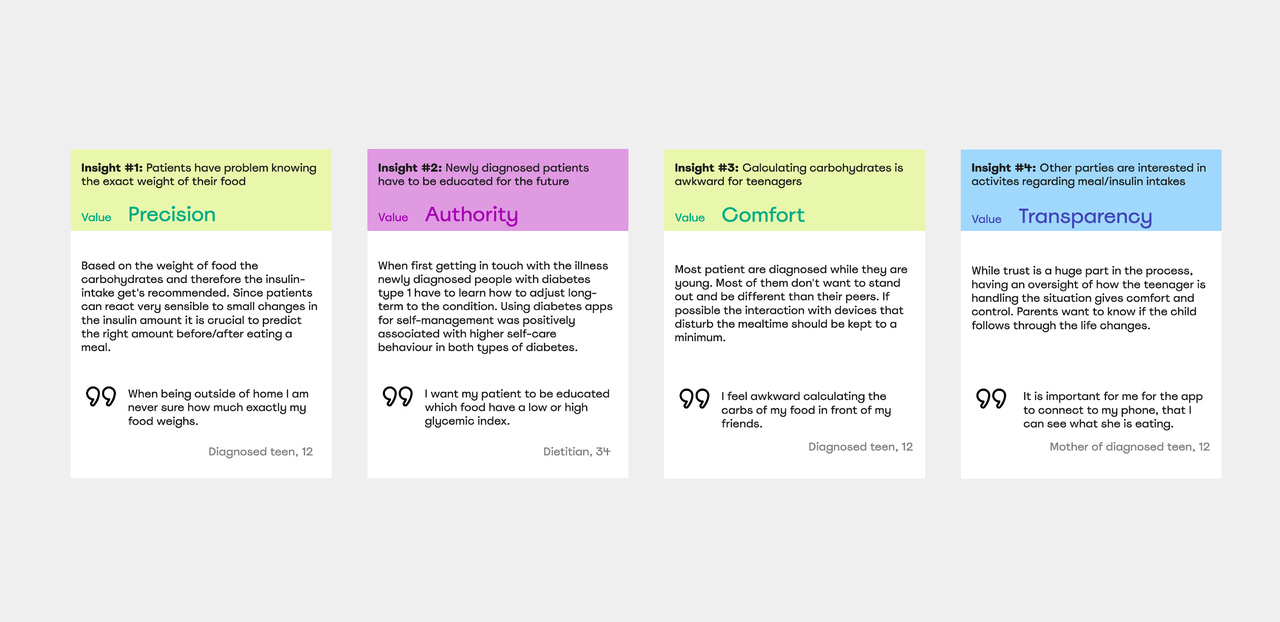 Tackling diabetes with Diawei
Our final idea addresses the values we defined in diverse ways. We emphasised precision for teenagers by showing the exact weight prominently, as well as its relation to other indexes. To make them more independent of doctors we inform the patients by visualising their blood sugar level and educate them on relevant terms. We involved caretakers by showing them a quick history overview and diary of their child. Most importantly we tried to convey comfort by creating a mascot, maintaining the friendly language in every part of the experience.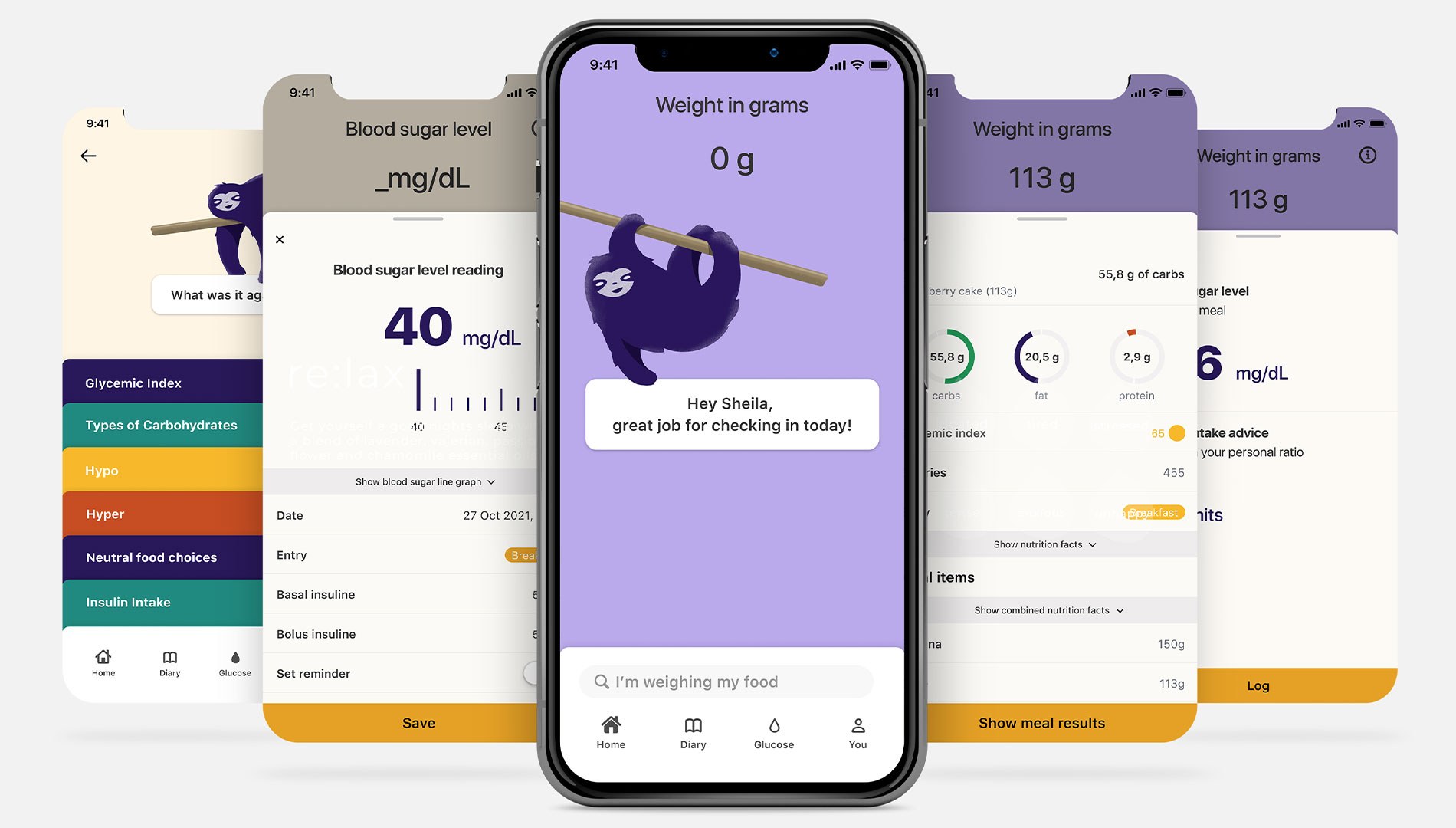 Our vision
The aim of this project is to comfort and educate younger people, when confronted with the diagnosis of diabetes Type 1. Together with AUAS and Amsterdam UMC, we hope to aspire future designers who want to improve the experience of diabetes patients.