Join Our Digital Design Network
Founded by the Amsterdam University of Applied Sciences (AUAS) and nine Dutch creative agencies (dentsuACHTUNG! mcgarrybowen, BBDO Amsterdam, DDB Unlimited, Dept, Fabrique, MediaMonks, Mirabeau, Momkai, and Woedend!), the Master's programme in Digital Design is a knowledge hub that enables students to become future design leaders and partners to drive change through design.
Our unique design mentality stems from the belief that successful design results in impact, empathy, and accuracy, with adequate regards to new technologies and trends.
It is our mission to advance the practice of digital design in The Netherlands by connecting creativity with science.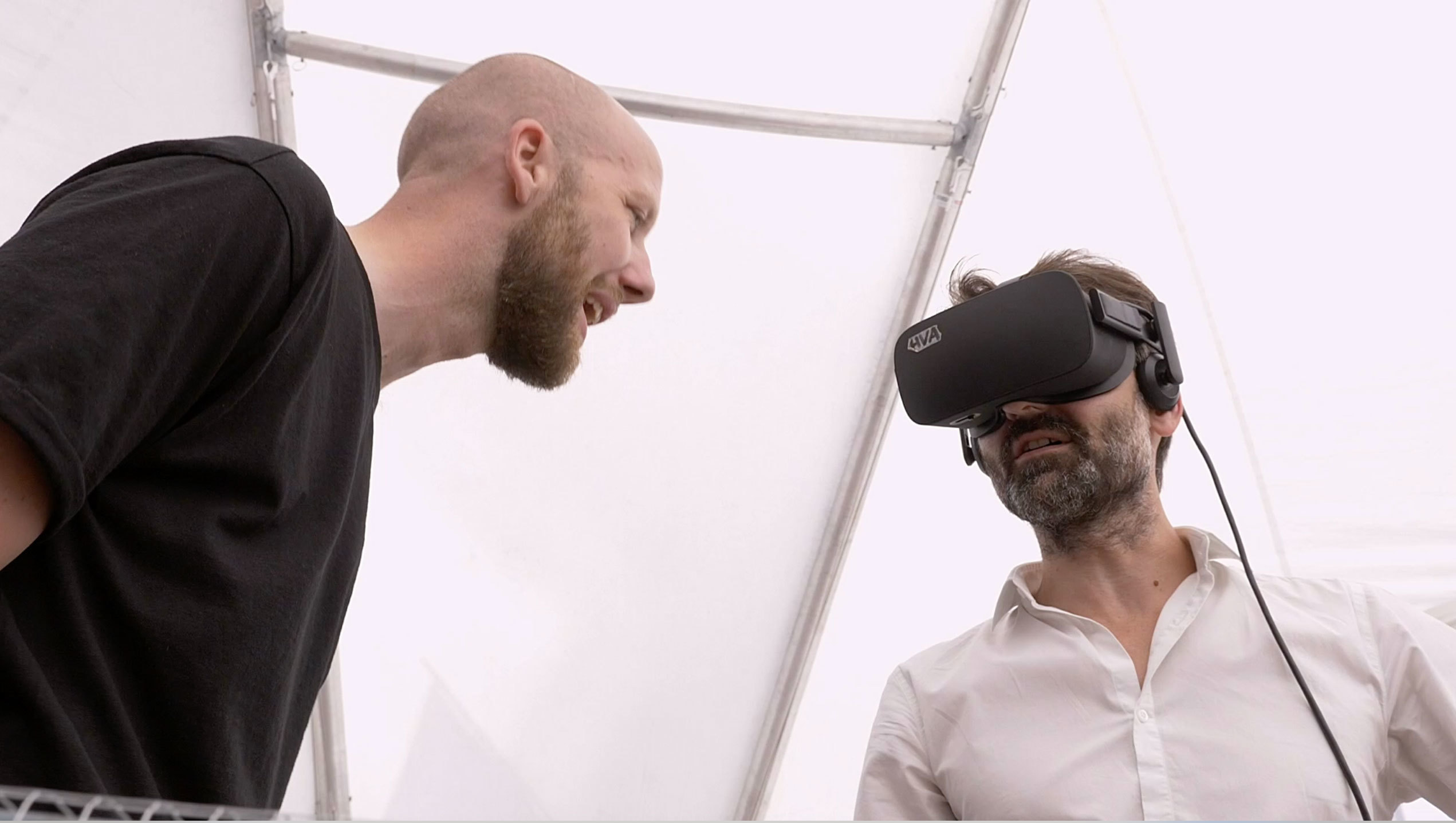 Our Students
Every year we welcome 48 students from across the globe, who are chosen through a rigorous selection from hundreds of applications. Over the course of the Master's programme, students are grouped in multidisciplinary teams who work on projects reflecting societal challenges. These teams cover different aspects of design such as the aesthetics and usability of UX/UI, with an eye to research and strategy.
Our students are critical, reflective, empathic professionals who adapt processes, are able to drive (social) change and have an ethical perspective about the work they do.
Our Partners Programme
Our partners are companies and organisations open to the design challenges of the digital age. They wish to embrace and advance in the education of future digital design leaders.
It is our ambition to work with a variety of sectors and representative segments of society: from cultural institutions to multinacionals; from non-profits to agencies.
We welcome several types of partnerships:
. Members – access to talent to and exclusive events through small contributions
. Supporters – influence on topics to be approached during the year
. Sponsor – exclusive partnership with full access and name attached to programme
. Project Partners – briefs that our students work on
. Agencies – work closely with our students throughout the year
Current Partners
The Master Digital Design welcomes partnerships with a large selection of prestigious organisations. Our partners for the academic year 2022-2023 are:
Momkai, Informaat, MediaMonks, Greenberry, Clever Franke, JUST, Fabrique, Fonk Amsterdam, Code d'Azur and Hike One.

Why Become a Partner?
The Master Digital Design brings industry, research and education together.
We offer a knowledge hub that enables our partners to drive change through design. As a partner you can participate in events, be in close contact with our students, and influence the future of the digital design education. Become part of our community and join our mission to advance the practice of design leadership in The Netherlands.
Depending on the type of partnership you choose, here are some of the reasons why you should join us:
Have new talent on speed-dial: Be ahead of the game and enjoy first-hand access to new design talent. You know your company is only as good as your best people.
Give your expertise a podium: Share your knowledge with our students and exclusive partners through events and exclusive PR.
Bring in real-life design challenges: Open your company to fresh new ideas, unexpected surprises, and welcoming experiments. Work with our students towards the design solutions of tomorrow.
Make new connections: Through our exclusive events, we bring together different stakeholders with our students. Make contacts, establish connections, advance your digital design ambitions.
Trainings: Upgrade the knowledge within your companies through our exclusive training programmes.
Join This Network
Reach out to us and become part of our digital design community.
Send an email to our Partner Relations Managers:
Cíntia Taylor - c.taylor@hva.nl
Paul Geurts - p.h.m.geurts@hva.nl