The Empathy Lab
Diversity and inclusion at AUAS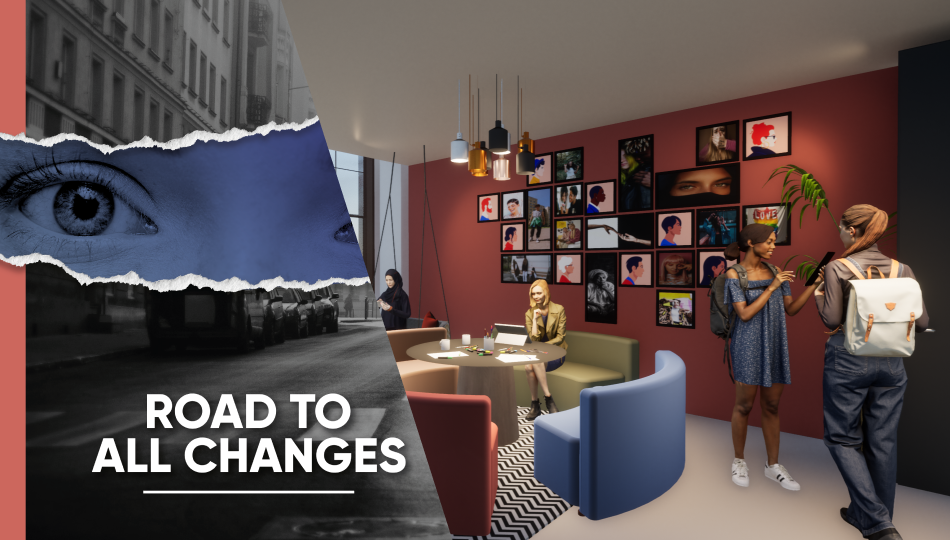 Client:

Creative Media For Social Change

Team:

Disciplines:

Concept, Interaction Design, Experience Design

Schoolyear:

2021 - 2022
As our society becomes more diverse, addressing inclusion becomes more eloquent. However, awareness is lacking at the Amsterdam University of Applied Sciences (AUAS) as communities aren't adequately represented. This makes students feel uncomfortable sharing their stories and emotions. With this in mind, we designed an inclusive space at the Benno Premselahuis of AUAS. Empathy will serve as the centre, where students feel recognized and can engage together in different ways.
Diversity and inclusion are sensitive matters, making them difficult to approach. Individual and collective awareness is essential to foster social inclusion and diversity progression. Vulnerability and politically correct speech influence how students approach this topic. This led us to the following research question: How might we create space for change and freedom of speech and expression, so students feel acknowledged? We devised a comprehensive research strategy to find answers to these questions.
Examining the context
Understanding students' behaviour when it comes to creating awareness is perhaps the most valuable way to approach this context. This led us to develop inquiry research which provided us with surprising insights - students don't interact with a probe to which they can openly share and visualize their experiences. A new challenge arose: How to create awareness when students are hesitant to start conversations?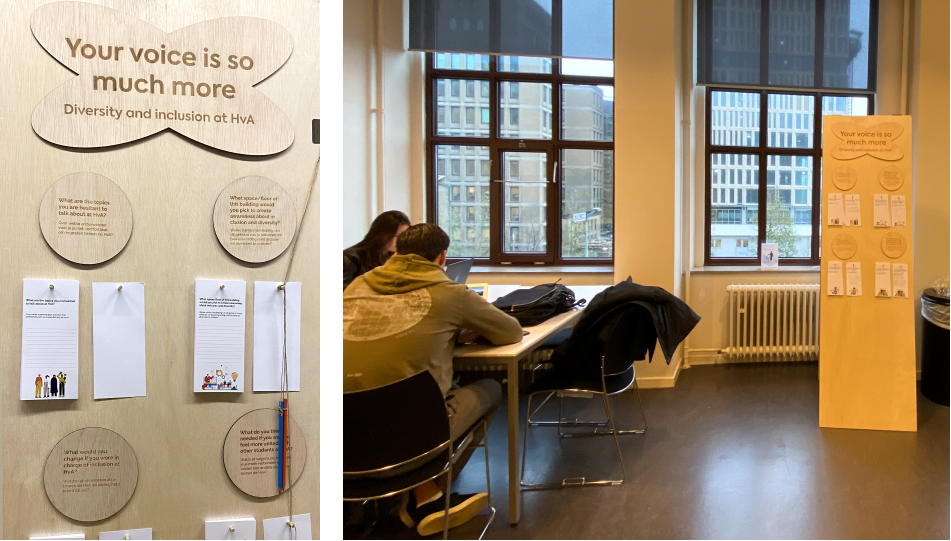 During interviews with partners of AUAS and students from the Benno Premselahuis, we learned they consider each other open-minded. However, students feel very divided within the building, creating social distance. They strongly expressed their opinion of how plain the building looks and that this is at their expense to engage with others.
Social gathering
We concentrated on tackling the underlying issue and created it as our starting point: unifying students in a bright and comfortable environment. Since empathy is significant in building engagement, we joined an empathy workshop which taught us how to increase empathy.
Recognition at the centre
We prioritized recognition to ensure engagement. Students face insecurities and hesitations in talking about their own experiences. Therefore, we don't want to make them feel obligated to share their stories which lowered the participation threshold. Students can feel more inclined to open up about their thoughts by finding recognition. To enable students to (anonymously) share their stories within the room, we direct them to a separate website where they can write their stories whenever and wherever they feel comfortable.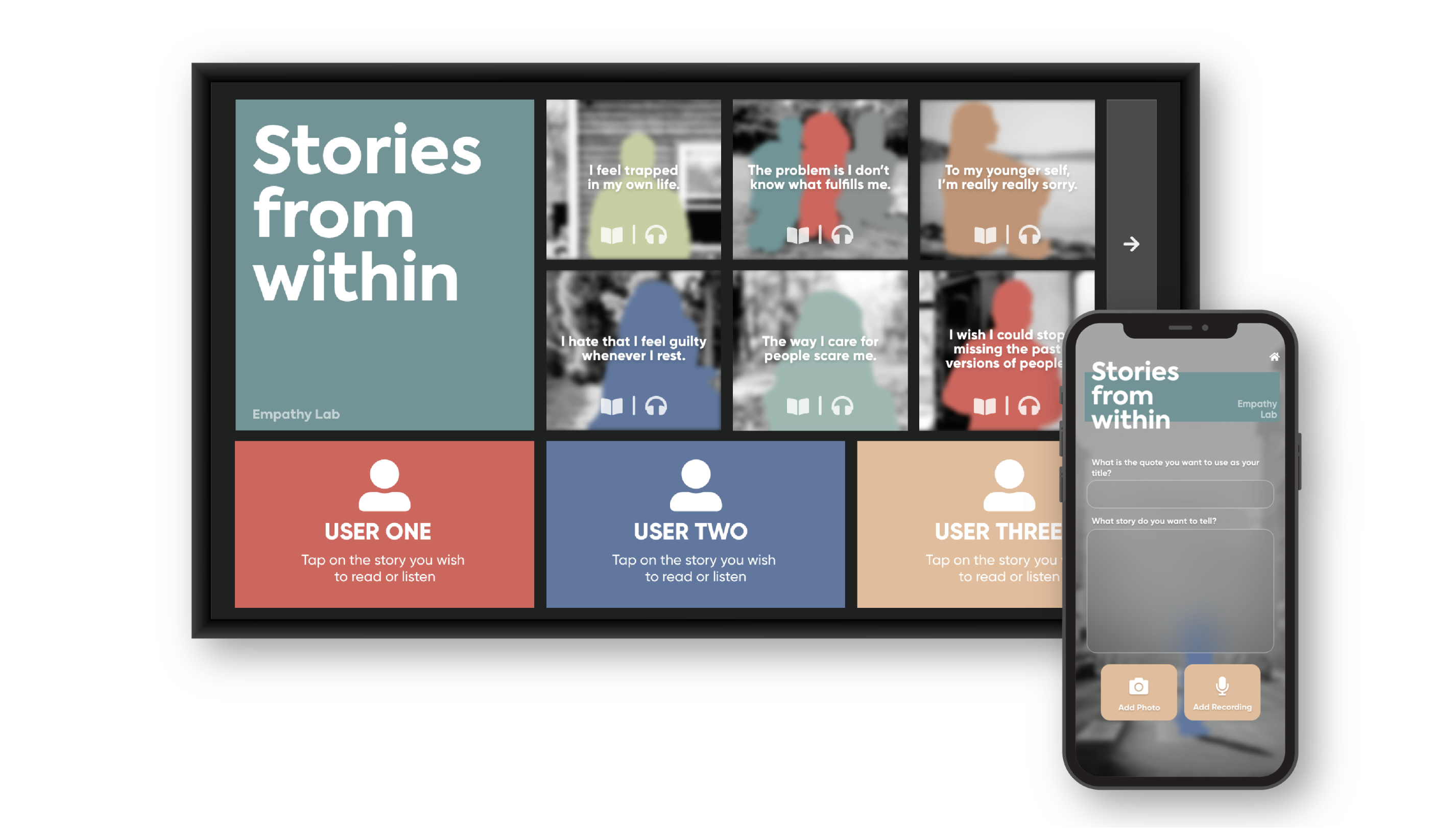 Diverse approach to collective awareness
We developed four approaches to raise awareness to gather the interest of the majority of students. Each way represents a different way of learning: listening to stories, reading about stories, and exploring stories by engaging in empathy games and storytelling to feel more accepted. This empowers all students to feel included in the solution.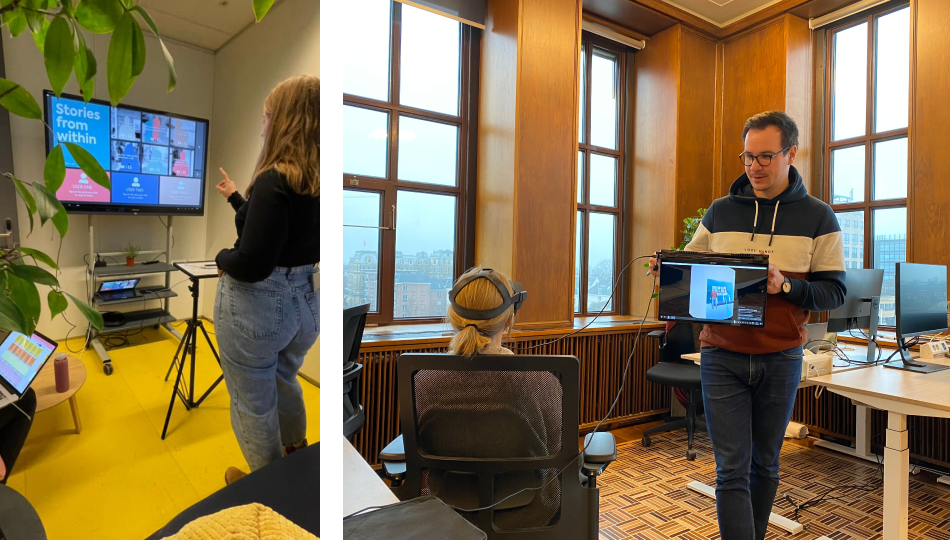 Future outlook
With this solution, we hope to set an example of how to approach a diverse society in creating awareness. While The Creative Media For Social Change wants to put this solution in motion, we hope they can encourage other buildings at AUAS to do the same.