CineCubes
A playful digital media installation in a cinema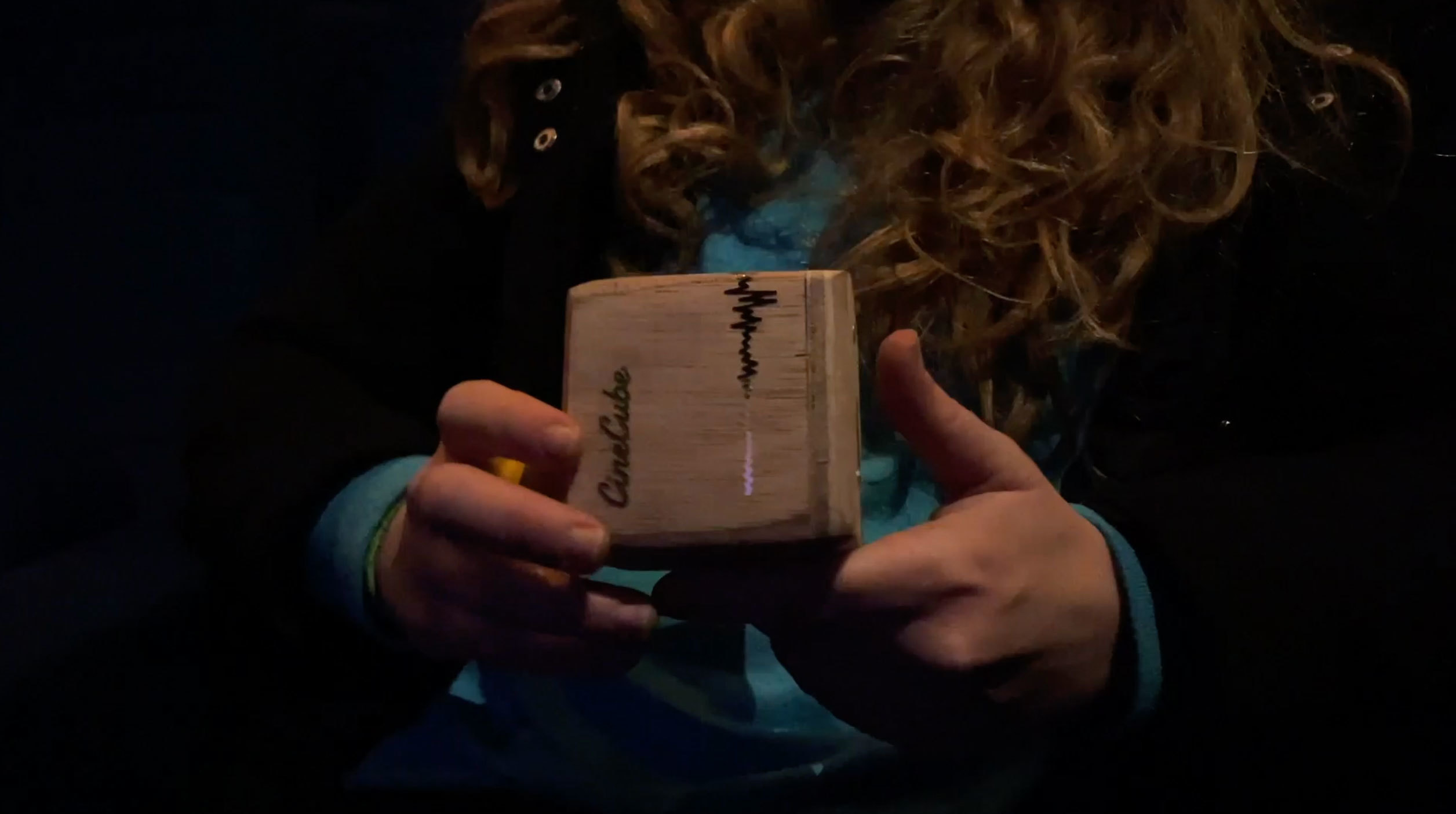 Client:

Connecting Cinemas & AUAS Lectorate Civic Interaction Design

Team:

Disciplines:

Speculative Design, Interaction Design, Product Design

Schoolyear:

2020-2021
The Connected Cinemas are five rural cinemas across Europe, connected to the Civic Interaction Design research group at the Amsterdam University of Applied Sciences. They want to attract a younger audience to their cinemas by offering a service that could differentiate them from streaming services and megaplexes. We were asked to tackle this issue with a playful digital media installation.
A new way
Smaller local cinemas are rethinking their role for the 21st century as they increasingly face competition from streaming services and large screen megaplexes. In response, local cinemas are exploring the direction of becoming a culture and innovation hub. This includes new forms of visual media and interactive installations and the organisation of festivals and cultural programs. Connected Cinemas asked the Civic Interaction Design research group to transform their cinemas into a culture centre with playful media installations at events that target a younger audience.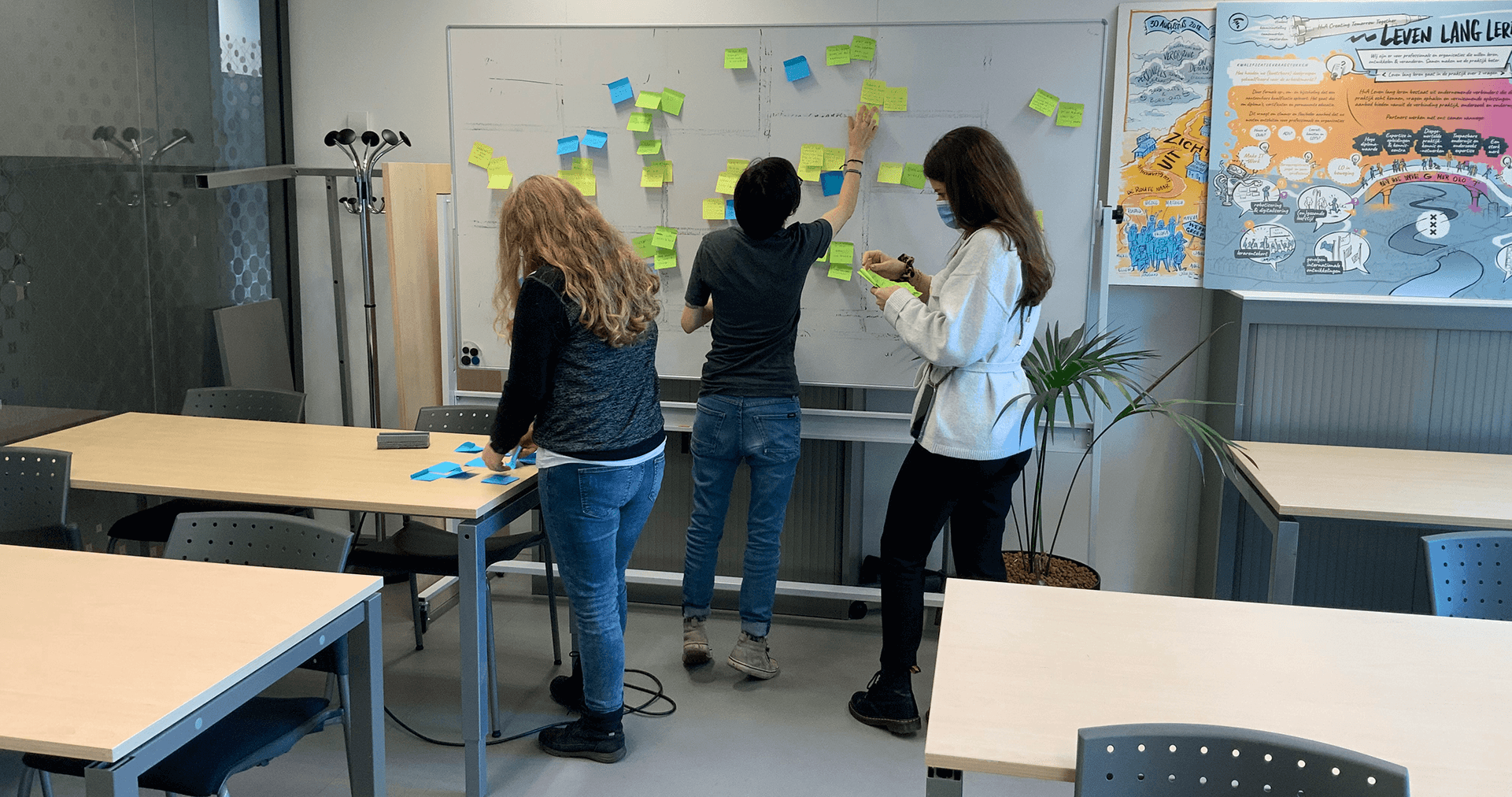 With the challenge to attract a younger audience, we performed research about the possibilities and decided to focus specifically on millennials. Although this audience uses streaming services, they still value the cinematic experience and grew up with cinemas as the only option to watch new films. We questioned what they love about the cinema and came across answers like the smell of popcorn, the soft seats, the good audio-visual quality and the immersive experience.
Design to Escape Reality
We brainstormed about how we could take millennials on a cinematic journey so that they can escape reality. We used techniques like brainstorming, brain-writing, and forced connections. Eventually, we came up with three concepts:
Melody Cubes: Melody Cubes are positioned at seats in the cinema. These allow players to create a melody collaboratively before and after the movie.

Cinema Confessions: Booths, located inside the cinema but outside the black box, that asks visitors to come and share their cinema-related confessions.

Filter Screen: Two screens, attached to each other, with cameras on both sides, allow viewers to watch to the other side of the screen, but with a filter that looks like an illustration.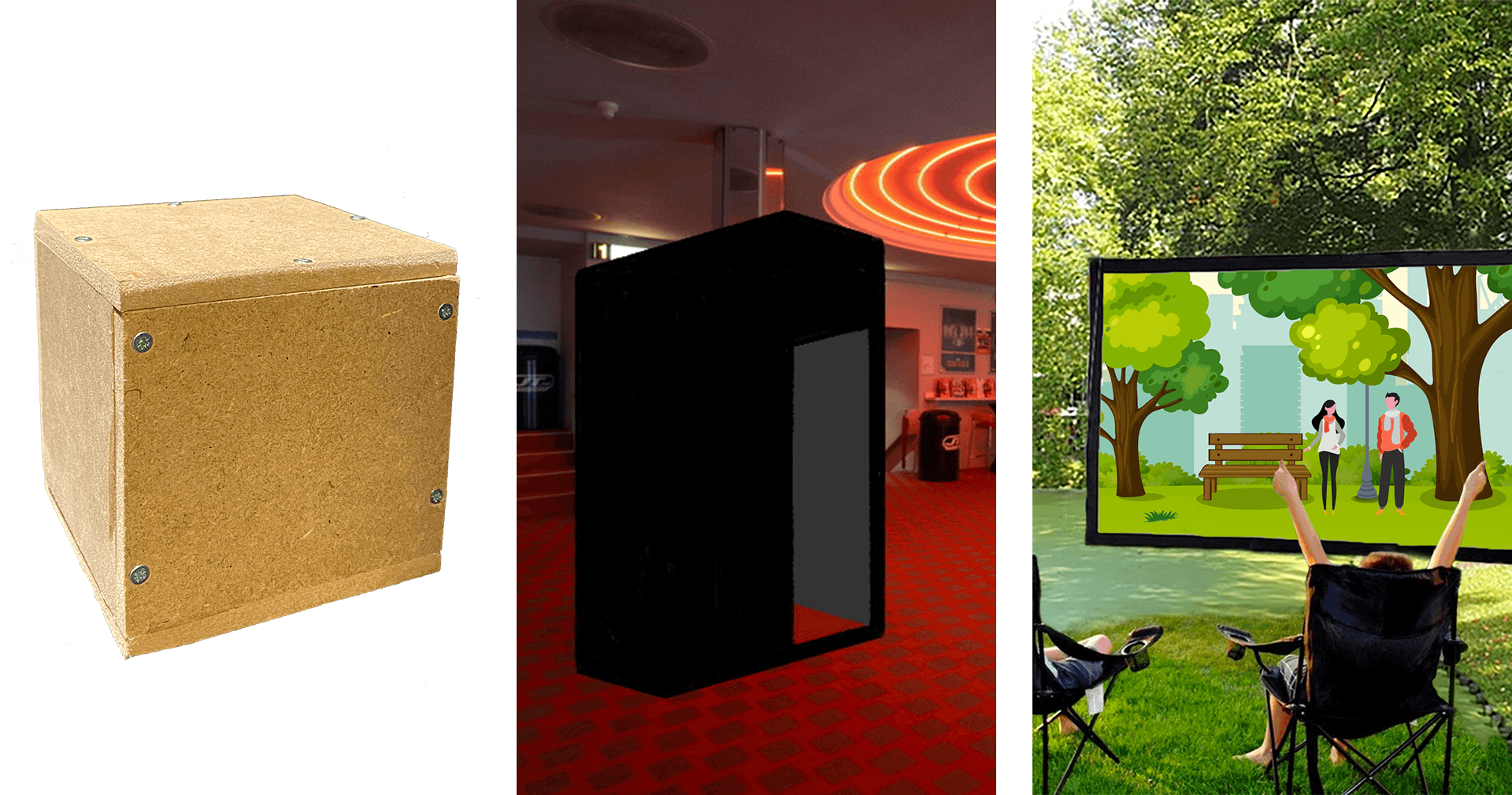 Expanding the Experience
From the stakeholders' feedback and the research group, together with our preference, we focussed on the Melody Cubes that we developed further into CineCubes. We didn't want to replace the excising cinematic experience but instead expanding it further with our concept. CineCubes are spread throughout the seats and are connected with the centralised stereo. Each cube controls a channel of a melody that corresponds to the movie, and by jiggling the cube, the player plays their track. For the song to play ultimately, collaboration is required.
We learnt a lot during the prototype's execution as we were inexperienced with the technology and equipment required. Each CineCube is equipped with an Arduino, accelerometer, battery, and a light. The measurement data needs to communicate with a digital audio workstation (DAW) that would only turn on a song channel once a cube moves and will be muted when sitting still. We tested the cube's multiple sizes and materials and ended up with 8cm in wood, decorated with sound waves. The light on top does not only reveal the technology inside the artefact but can also act as a system indicator to show, for example, that the connection is poor.
With CineCubes it is not our intention to break the highly appreciated movie-watching experience. Instead, we try to bring the audience together by creating a shared atmosphere of discovery and enthusiasm before the film starts. The digital media installation is highly suitable for festivals and cultural programmes but can also be used for premieres or theme nights.