Corona Invaders
An Interactive Sensor-Based Arcade Game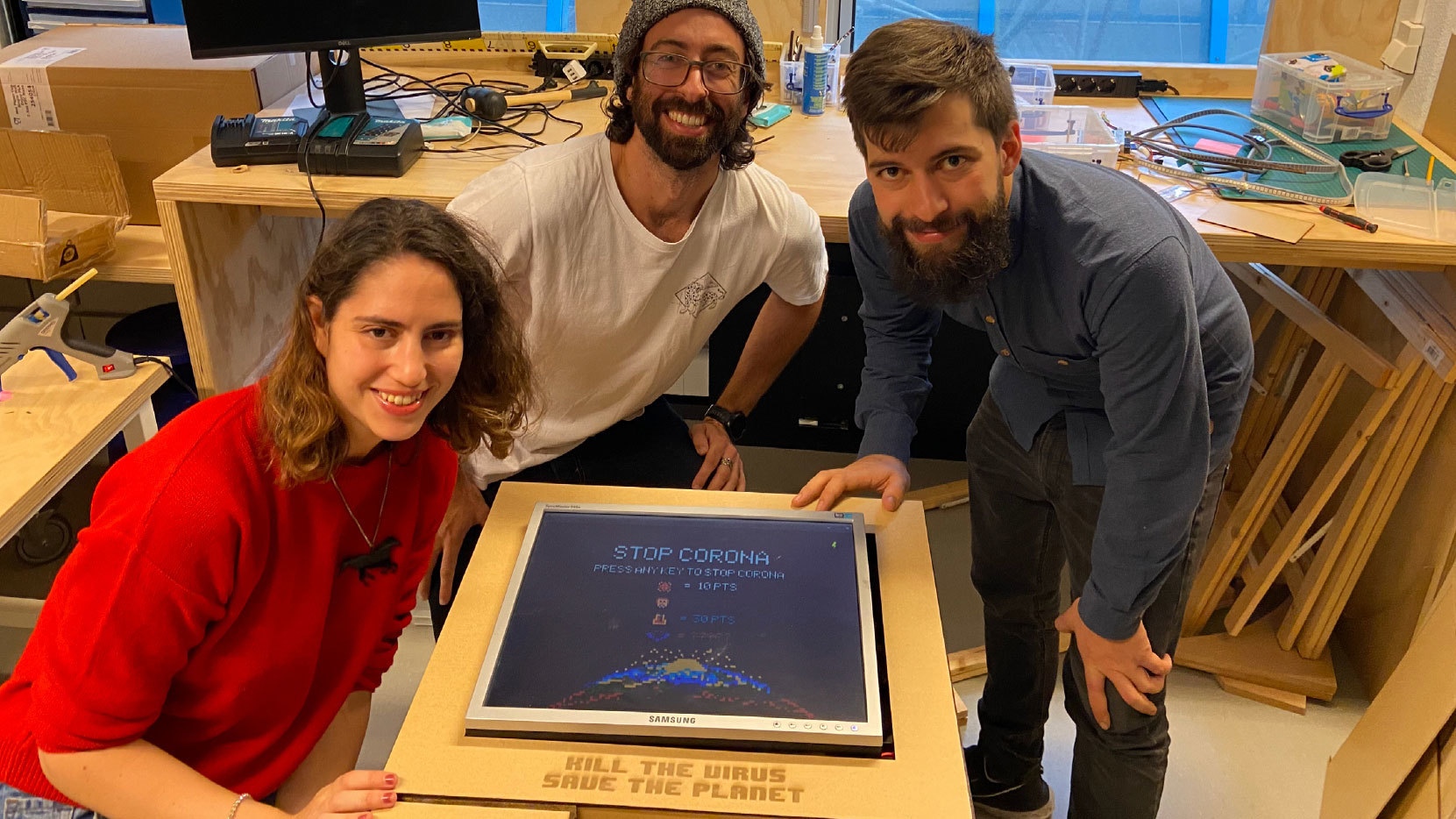 Client:

Team:

Disciplines:

Game Design, Interaction Design, Experience Design

Schoolyear:

2020-2021
The coronavirus has thrown our lives into disarray around the globe disrupting most of our daily routines. Often in public settings, we are forced to keep our distance and in every shop entrance, we are greeted with a hand sanitizer. It was our new everyday reality that came to inspire our creation of Corona Invaders, a single-player 2D arcade game.
A show of hands
Given life's new circumstances, we pondered whether we could create a game that abided by the new restrictions we all faced. One of the most important factors was to ensure fun while keeping safe. So, we deliberated on the idea of transforming a traditional arcade game that utilized analogue game controls into one that was controlled by hand gestures. Like this, there is no need to touch a screen or controls, giving the player a corona-proof experience. The game, Space Invader, where Earth must be defended from a swarm of pixelated aliens seemed to be a great launch point for us given the controls are left and right only.
Let the Games Begin
Starting from an open-source python code of the game Space Invader, we tinkered with different controls in place of a joystick and firing button. Utilizing a Raspberry Pi and a breadboard, we attached an LDR light sensor and distance sensor and allowed their data input to dictate the controls of the game.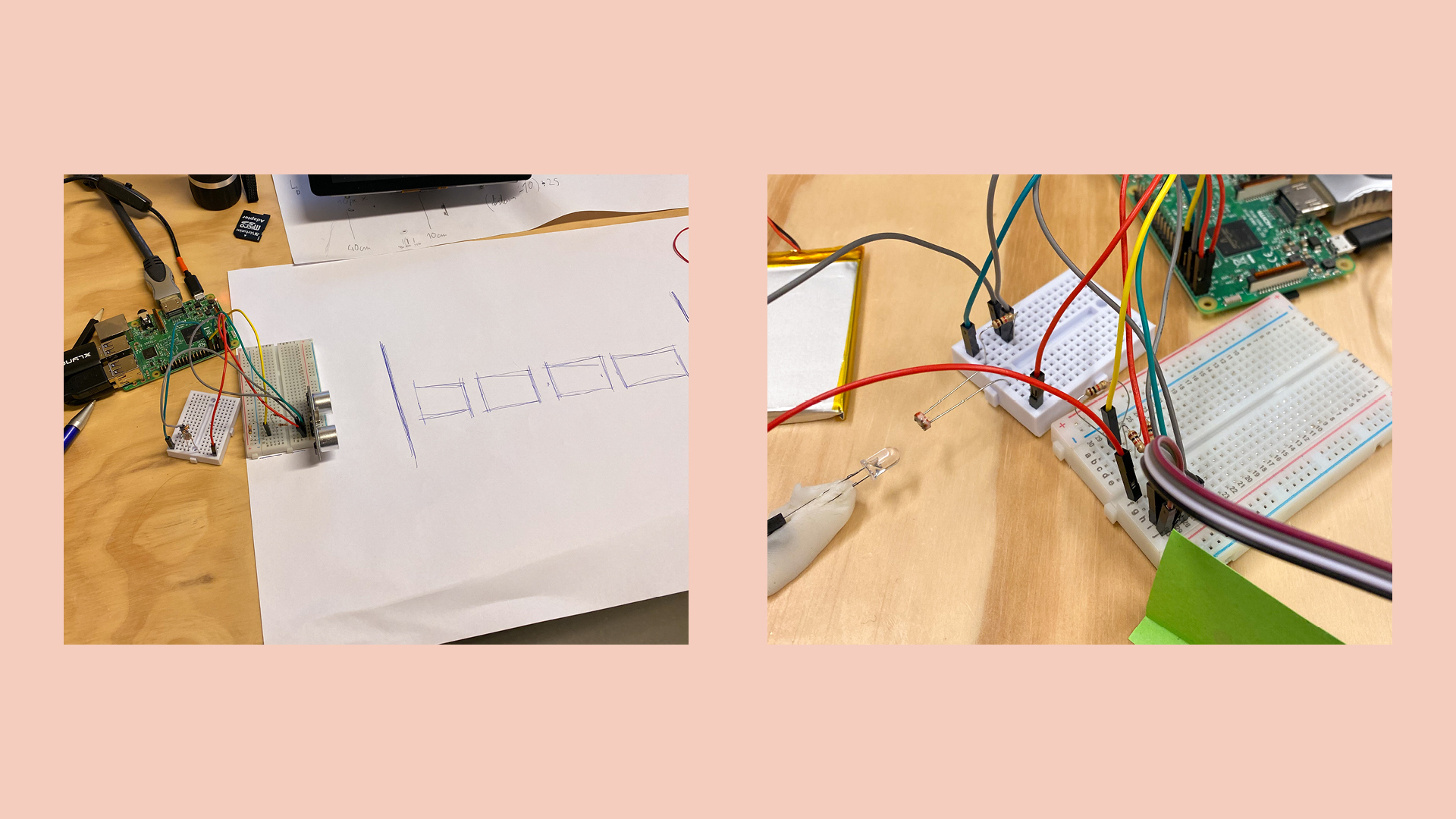 Visuals in Today's Context
Keeping in line with the times we are experiencing, we replaced all the graphics of the original game with pixel vector art that fits our theme better: the player's ship was replaced by a disinfectant spray bottle and the invading swarm is now rising temperature thermometers, a person sneezing, and a coronavirus. Each graphic was designed in a way that pays homage to the original game itself in the classic 8-bit style.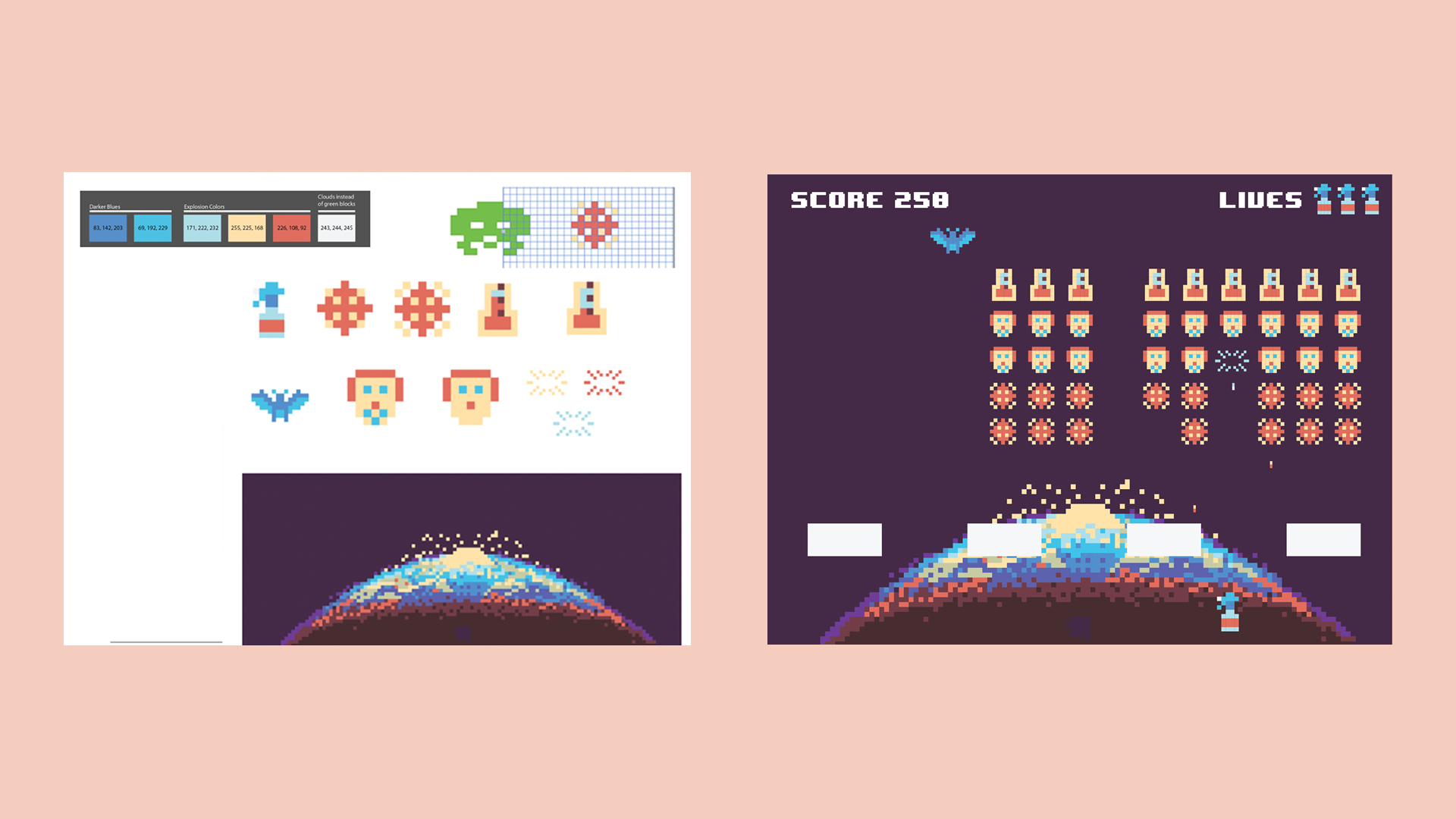 Gameplay & Console
As we worked on the game, classmates would often volunteer to test it. Their input was valuable in figuring out the nuances and the tendencies in which users used their hands. Mimicking the hand gestures, we experimented where we might place the sensors in relationship to the screen. We developed a console to contain all our sensors and the monitor to all fit neatly on a table in our lab.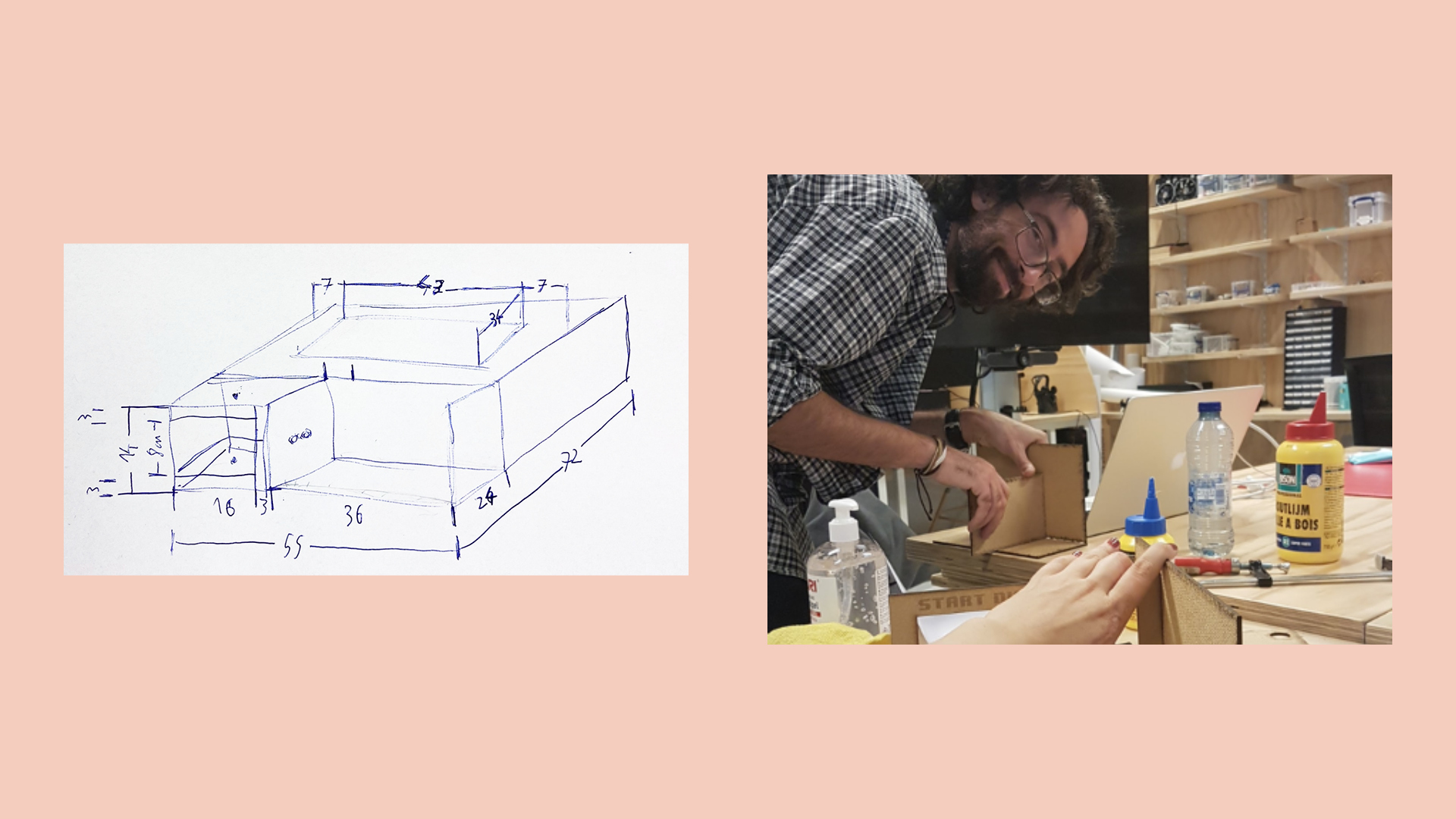 After assembly, we came to understand that our light source triggering our firing mechanism began to malfunction due to it diminishing in power after 24 hours. We also believe that the construction of a new console that takes into greater account natural body positioning while playing would greatly enhance our game experience.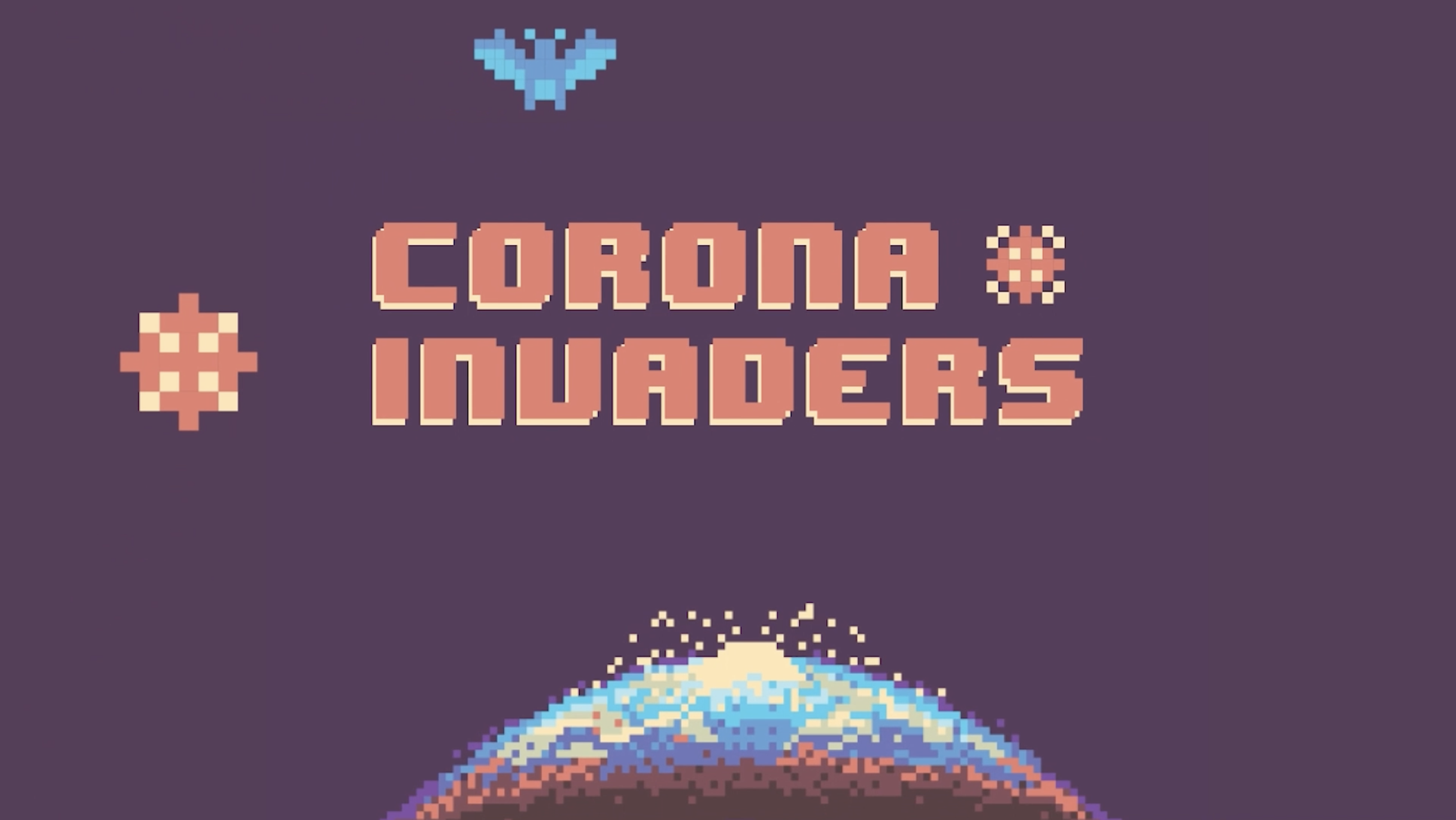 However, the first steps have been taken. As the world battles the pandemic, we adapt to 'new normals' and figure out means to ensure we can continue benefiting from experiences that bring us joy. Apart from exploring more on mechanics, this project showed us the potential of design in challenging times and the power to adapt when the times demand so.
Our corona-proof Space Invaders version is available to play at our MDD lobby.