Digital Design Students at Dutch Design Week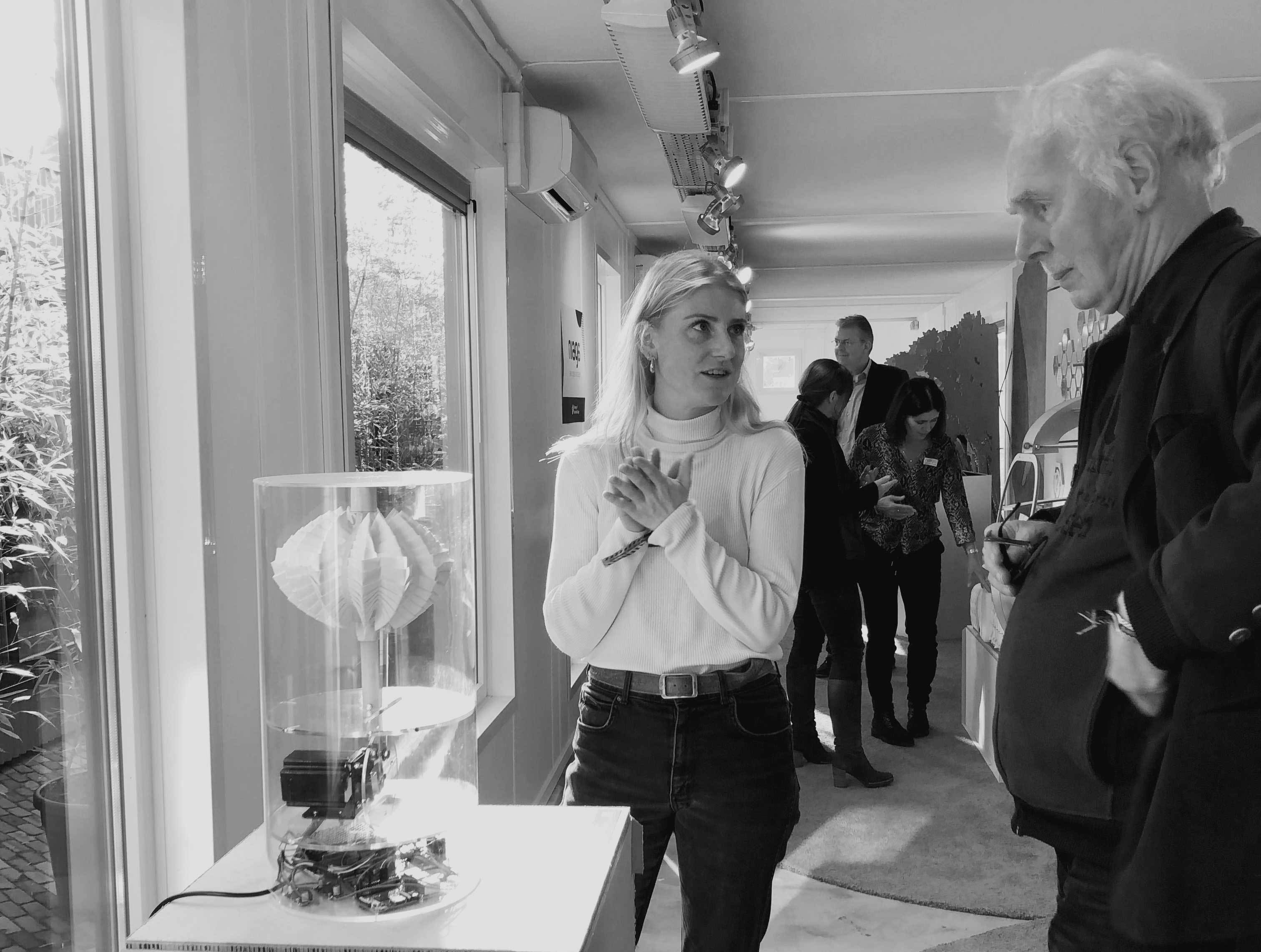 Where there's good design, we are there...
October sees all designers and design-lovers flock to the Dutch town of Eindhoven, where they can check out the latest trends and the best design work produced in The Netherlands. And as a Master programme in Digital Design, we couldn't miss out the opportunity to showcase some of our talent.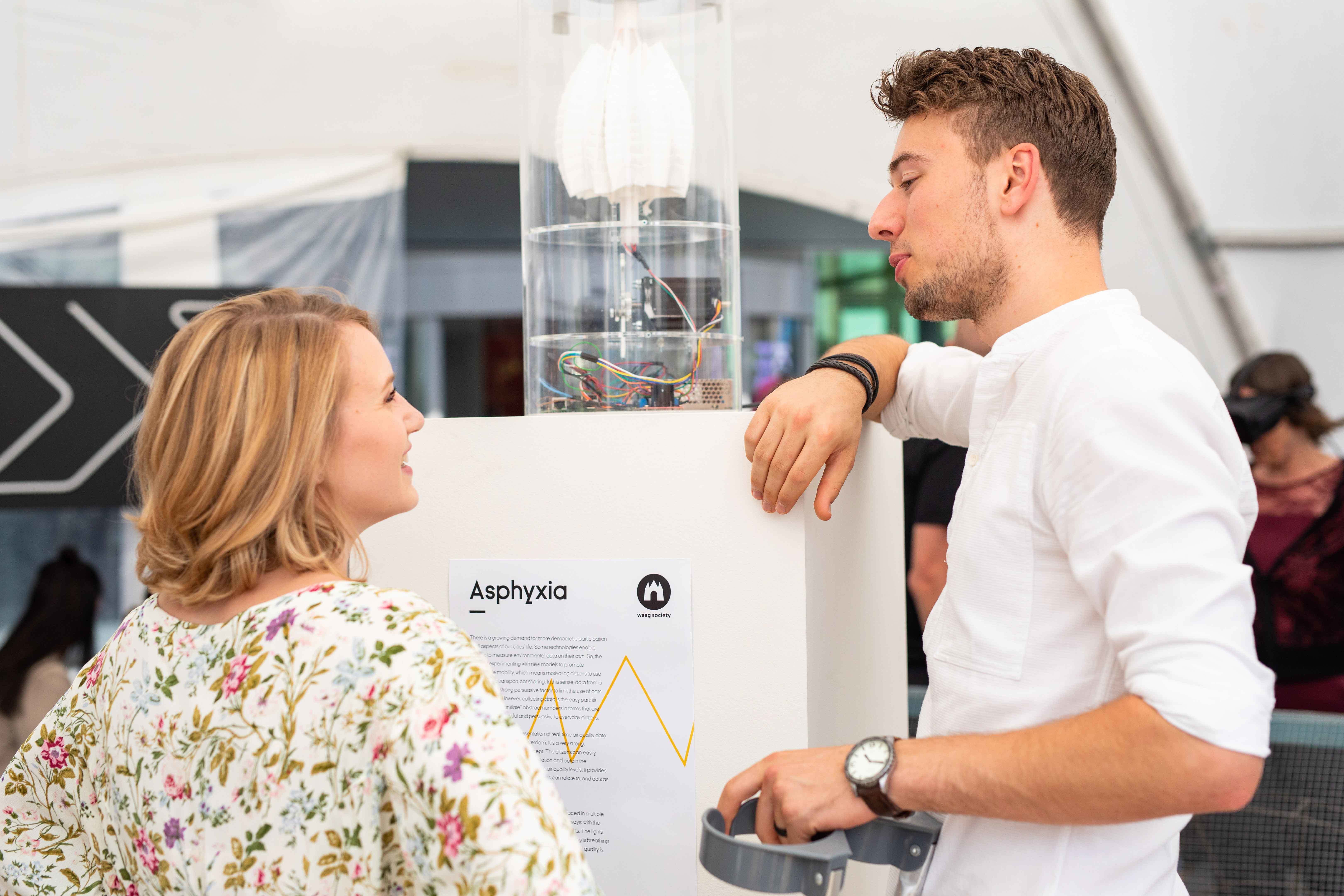 Asphyxia & Design Centre Amsterdam
Asphyxia was created by our students Amy Goris, Jolijn Frienderichs, Sofia Tsalidou, and Sven ten Voorde for De Waag Society. The idea is to visualize air pollution through the simulation of the movements of a lung: the cleaner the air, the calmer the movement; the more polluted the air is, the more asphyxiated the movements will look.
Asphyxia was on display as part of the Design Centre Amsterdam's exhibition curated together with the Embassy of Sustainable Design.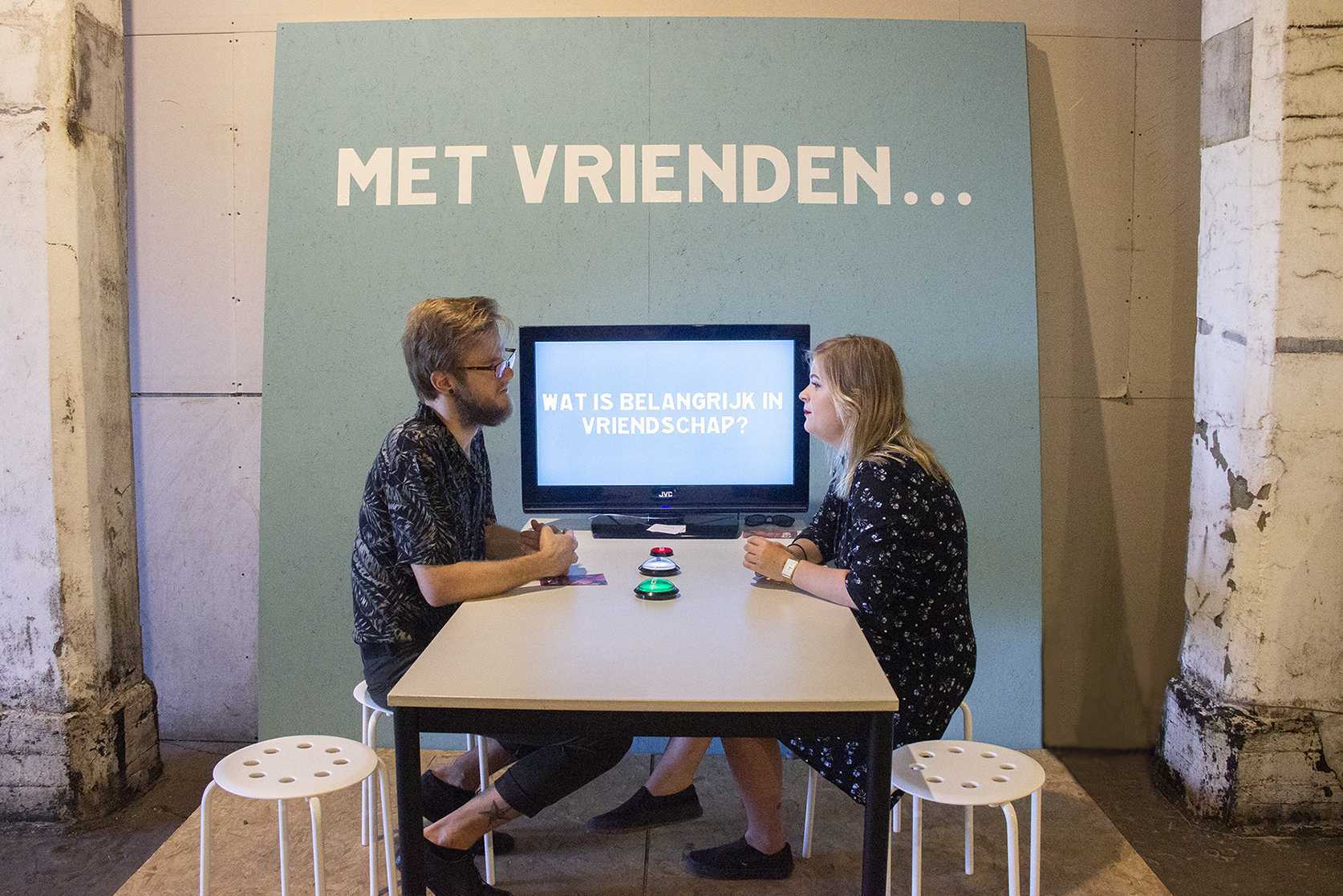 Wendy Plas's Conversation Table
Our student Wendy Plas is showing one of her projects at Dutch Design Week.
'Met Vrienden' (with Friends - Conversation table) is an interactive conversation table that helps introverts and withdrawn people to engage socially. It stems from Wendy's own personal experiences while growing up. As much a one-third of young people feel lonely regularly. The table helps break the ice in conversations and stimulates contact between people.

Wendy's project was part of the YA Present! exhibition.
Digital Friday Creative Jam
Some of our students took part in the Digital Friday challenge – organized by Dutch Digital Agencies and Dutch Digital Design. They were mixed in teams with other young professional designers and design students. In the morning they were given a brief. The challenge was to convince consumers to buy a package of three atmospheric lights and ensure they used these in the same room. Participants had therefore to rethink branding such as packaging and approach. The team of our students Pamela Nelson and Elliott Walker took second place, while Boaz Prinzen's team got awarded third place.