Design Stories of Alumni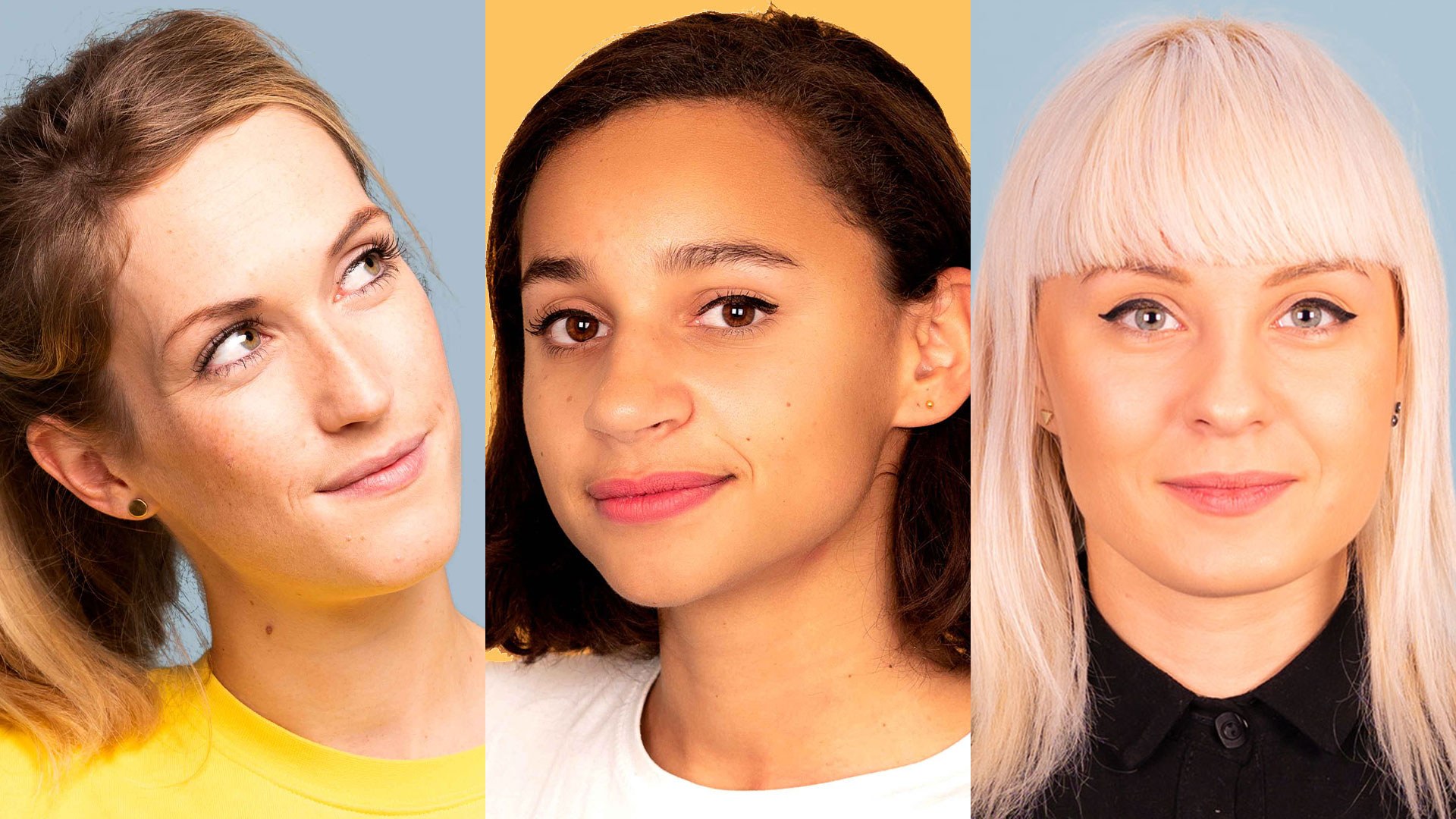 Alexandra, Danique, and Lena come from different backgrounds and have different professional experiences but they share a great level of curiosity and the ambition to always wanting to learn more. They take on reflection as part of their daily jobs and consider carefully the impact that their design work may have on people and planet. They also are graduates of the Master Digital Design and here they share their stories.
ALEXANDRA MIHAI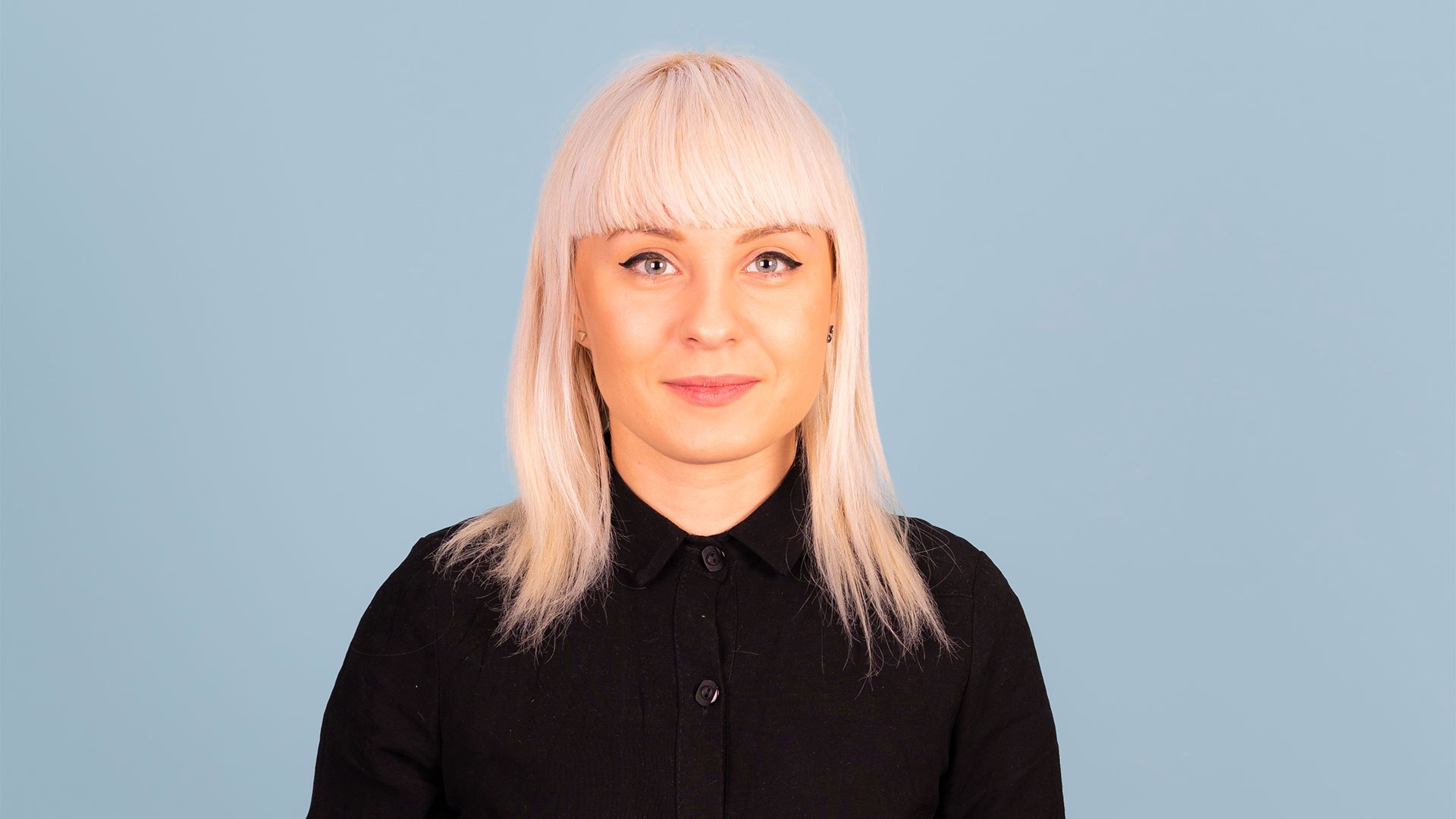 You have to keep pushing yourself
For 18 months now, I have been working for Romania's most valuable start-up, now a unicorn: UiPath. As a Senior Product Designer, I am involved in the development of robotic process automation (RPA) software, also known as digital robots. We have grown at an explosive pace. I think our success lies in the way we work and collaborate with clients. Together with the Product team, we listen carefully to their wishes, and then the designers and engineers work together closely to fulfil them. During the Master's in Digital Design, I learnt to speak the same language as the engineers. I became interested in prototypes and interactive systems, something that still benefits me on a daily basis.
Ready to hack you since '96
As a young girl, I was already interested in technology. There are photos of me when I was three years old, working on a computer. I liked building things in particular, but was also very connected to the digital world. After completing Design Architecture at high school level in Suceava, I wanted to continue my studies in this field. Preferably in a place that already had plenty of design companies. I felt that the range in Romania was too limited, so I decided to look abroad. I really fell in love with the Netherlands and that's how my Dutch design adventure is begun.
Putting it into practice
After graduating from my Industrial Design bachelor's, I carried out a few UX design jobs and freelance assignments but wanted to discover more. The English-language Master's in Digital Design at Amsterdam University of Applied Sciences proved to be the perfect match, as students work in a very practical way there. You work on projects and create things that you can immediately add to your portfolio, which is certainly very useful in this field.
Teamwork
During the Master's programme, I always worked in small groups. Although I hadn't expected this beforehand, it turned out to offer a huge amount of added value. You learn to work together and resolve conflicts, but also that everyone has different qualities. For example, one of the people in my group was able to work extremely well with a certain type of data. This was a new domain for the rest of the group, so he taught us the ropes. At the beginning of each project, someone took on the task of project leader and was responsible for allocating the roles and carrying out the project management. In some projects, I took on this task. Now that I'm a senior designer, my job includes management responsibilities, I can see how much I learnt from this.
DANIQUE DE BIES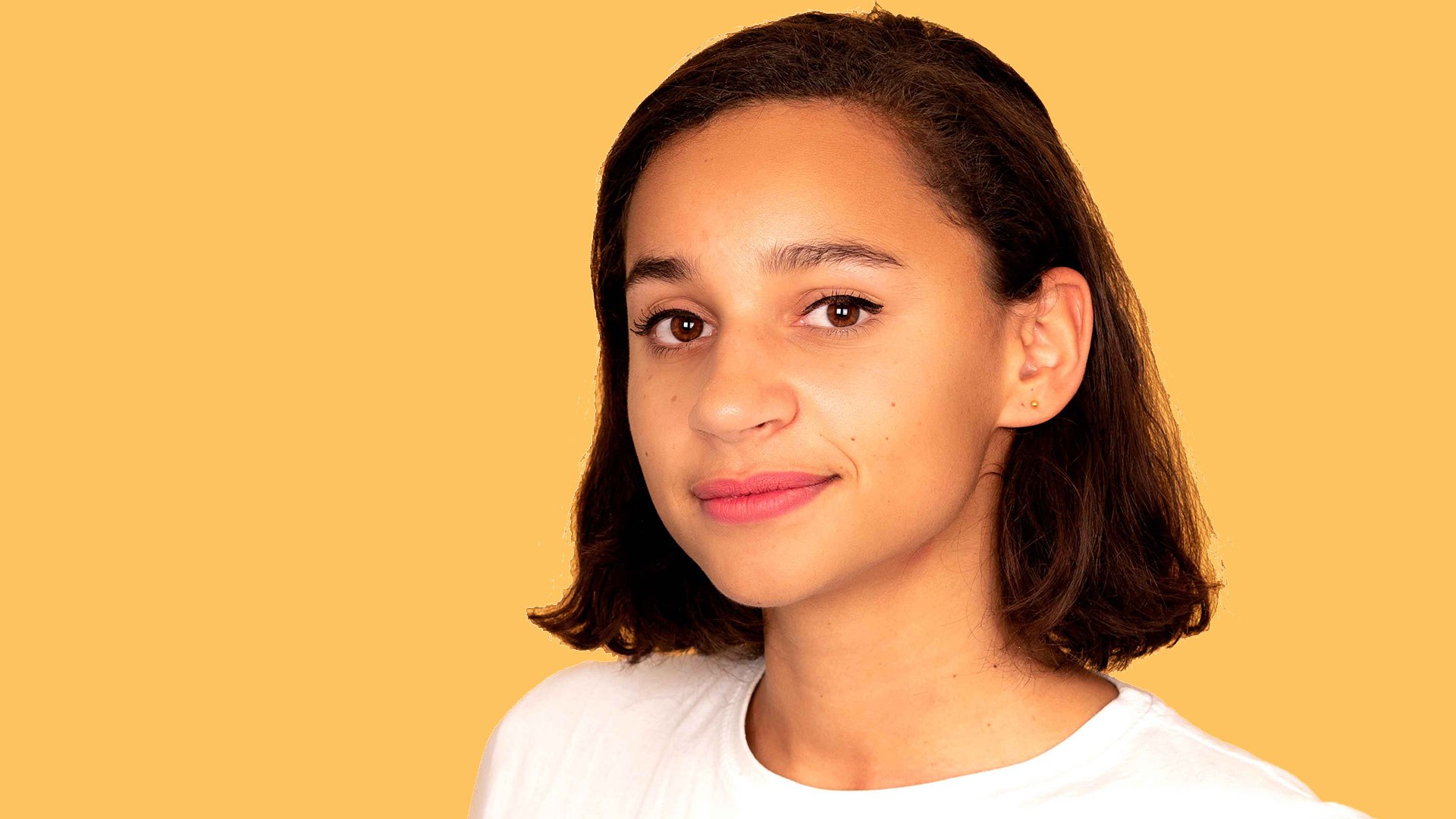 I'm working to develop an individual 'signature'
As the youngest of three girls, I always had to fight for my share of attention. We would do arts-and-crafts projects together, and I'd make something and show it to my parents. I knew early on that I wanted to do a creative degree programme.
After graduating from Multimedia Design, I felt I wasn't done learning and started to explore the options for a follow-up programme. The Master Digital Design picked up exactly where my previous programme had left off. And because there was a bit of time between my graduation date and the start of the Master's, I had the opportunity to spend a few months travelling.
Other cultures are a major source of inspiration for me. I tend to look around and think: what do the people here find visually appealing? I did my intake interview for the Master's while staying in a tiny village in Laos. The time difference was huge, and I spent the whole interview worrying the power would go out. Quite nerve-racking, really.
Creating something unique
Besides travel, I also find inspiration in crafting. I'm a huge fan of anything handmade: paintings, illustrations, ceramics, clothing and collages. Personally, I do a lot of illustrations and like to work with my hands. I try to incorporate this in my own work whenever I can by combining digital design with organic elements. Mixing together modern design and handwritten texts, self-made drawings or other interesting textures and formal languages makes me feel like I am creating something unique. I think that's where my strength lies.
Staying critical and striving for the best
The Master's programme obviously gives you practical skills when it comes to working in Digital Design – skills I still use almost every single day. But the programme also taught me to be a critical thinker: to stay alert during projects and briefings and to always make well-considered choices. I try to apply that in my work now, too, so I can ultimately deliver the best possible result. As a designer, this has been difficult at times. You come in rather late in the game, and most of the decisions have already been made without you.
Fairly soon after graduating, I was approached by the creative director of DEPT, whom I had met during one of my previous work placements. They were looking for designers, and I was itching to start making things. I took a job as junior visual designer.
I recently became Art Director, though, so now I can ask critical questions and make decisions I stand behind, right from the get-go. It gives me a better outlet for my creativity. By practising self-reflection and applying feedback from the client, we can make some really cool stuff.
LENA OVERKAMP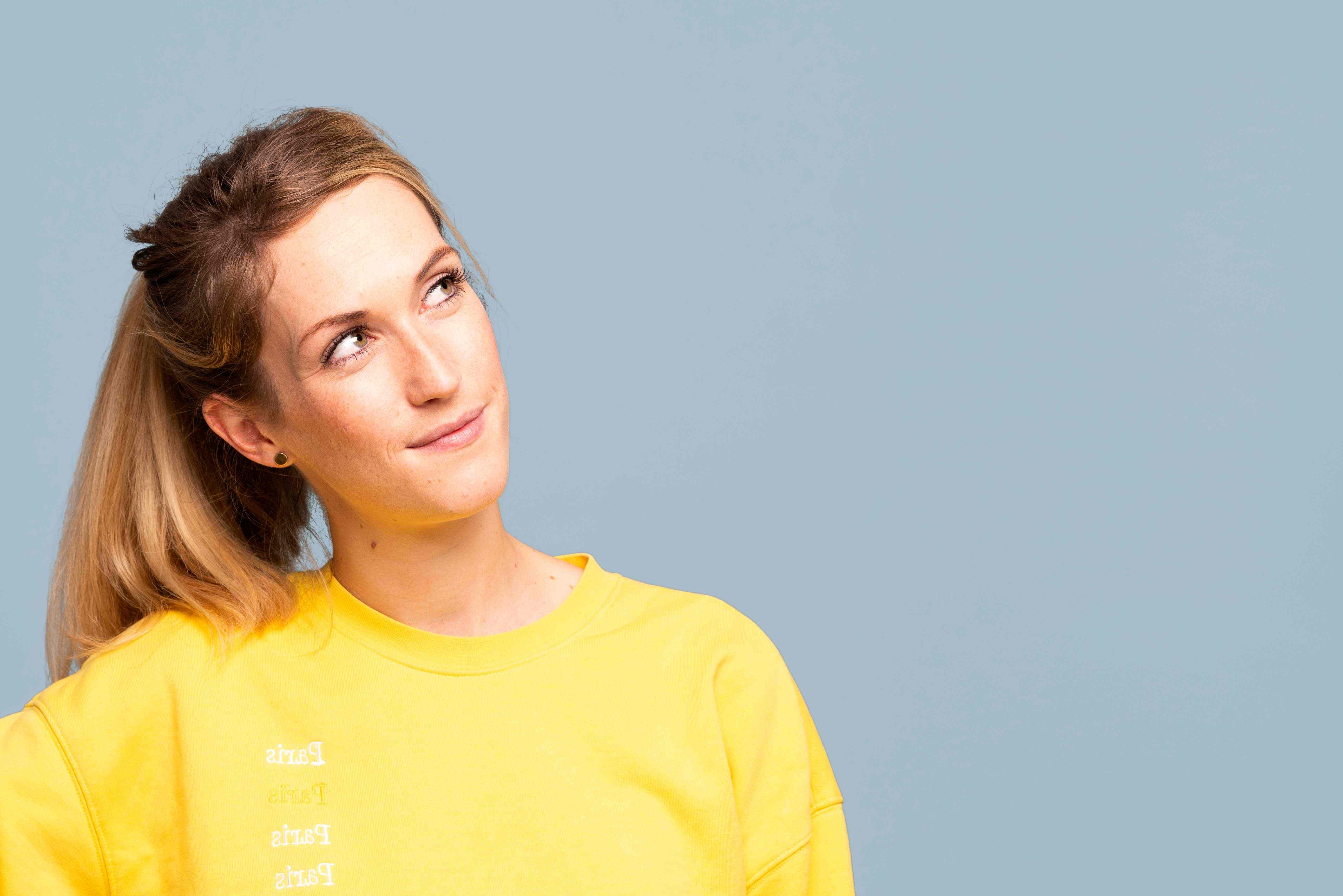 Digital Design with a Positive Impact
I'm a UX Designer at Hike One – a digital product design agency in Amsterdam. I started working here after I graduated from the Master Digital Design in 2021.
What I have noticed is that the professional opportunities here are way more specialized in UI/UX design than what I experienced it in Germany. For example, I haven't encountered that many German digital product design agencies, which really is a specialty. In Germany, it seems like many agencies cover a broader spectrum of services from advertising to digital design, giving designers lesser options to become experts.
From branding to digital
I started out at Lockstoff Design, a small German branding studio which has won many awards. There, I began teaching myself more UI/UX.
I became fascinated by how in digital design there is more of a structure and a logic to the design process based on research, collaboration with the client and good practices. It is rather a science than a form of art. In corporate design, I perceived the role of the designer as an authority who knows best based on their experience and assumption; while in digital design, you can test it and you can validate it.
So, I started to integrate the digital field into the agency and became the digital expert in the team. At the same time, I realized that I really liked UI/UX so, after three years, I left to i22 Digitalagentur. I was hired as an Art Director designing mostly campaign websites but in practice I was doing a mix of UI, UX, visual design, and art direction.
Learn, learn, learn
The need to constantly learn is very intrinsic to me. I am always wondering what's next and what can I do to become better. Both for my work and my career. And so, while I was working in a more digital field, I felt I wasn't learning enough.
That's when I found the Master Digital Design in Amsterdam. All other programmes were quite theoretical but this one had a strong practical component that I liked.
A benefit to the programme was that I could explore different roles and different digital areas of design and thereby understand what I actually liked and be able to refine my profile.
I think the reflection we must write for assessments helped me a lot to think back again and again what I wanted to do in my career.
Back to school
The only thing I feared was that I would be the oldie in class. I had been working for six years by now. But, luckily, it was quite even. Some people were young and yet very experienced. So, age wasn't a problem. In fact, working with younger designers became an opportunity to explore how it is to be a team lead and to test that in a safe environment. That was a great experience as I see myself becoming a team lead in the future to help others become better designers.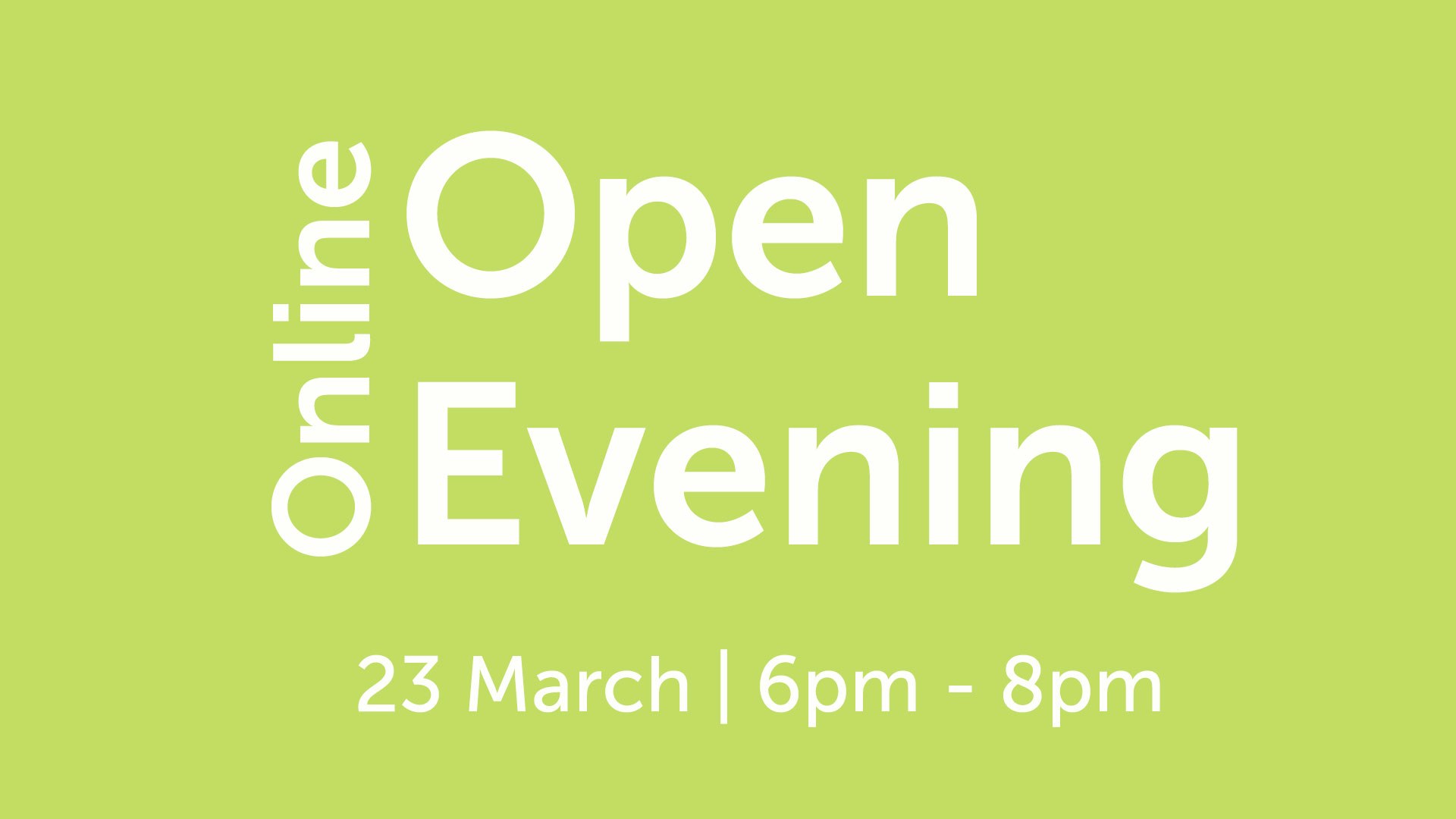 Alexandra, Danique, and Lena are joining our Online Open Evening to tell you more about their experiences during the Master Digital Design. You are invited to ask them any question you may have about the programme and the opportunities it has offered them.