ANWB: a personal APProach
Providing a holistic online experience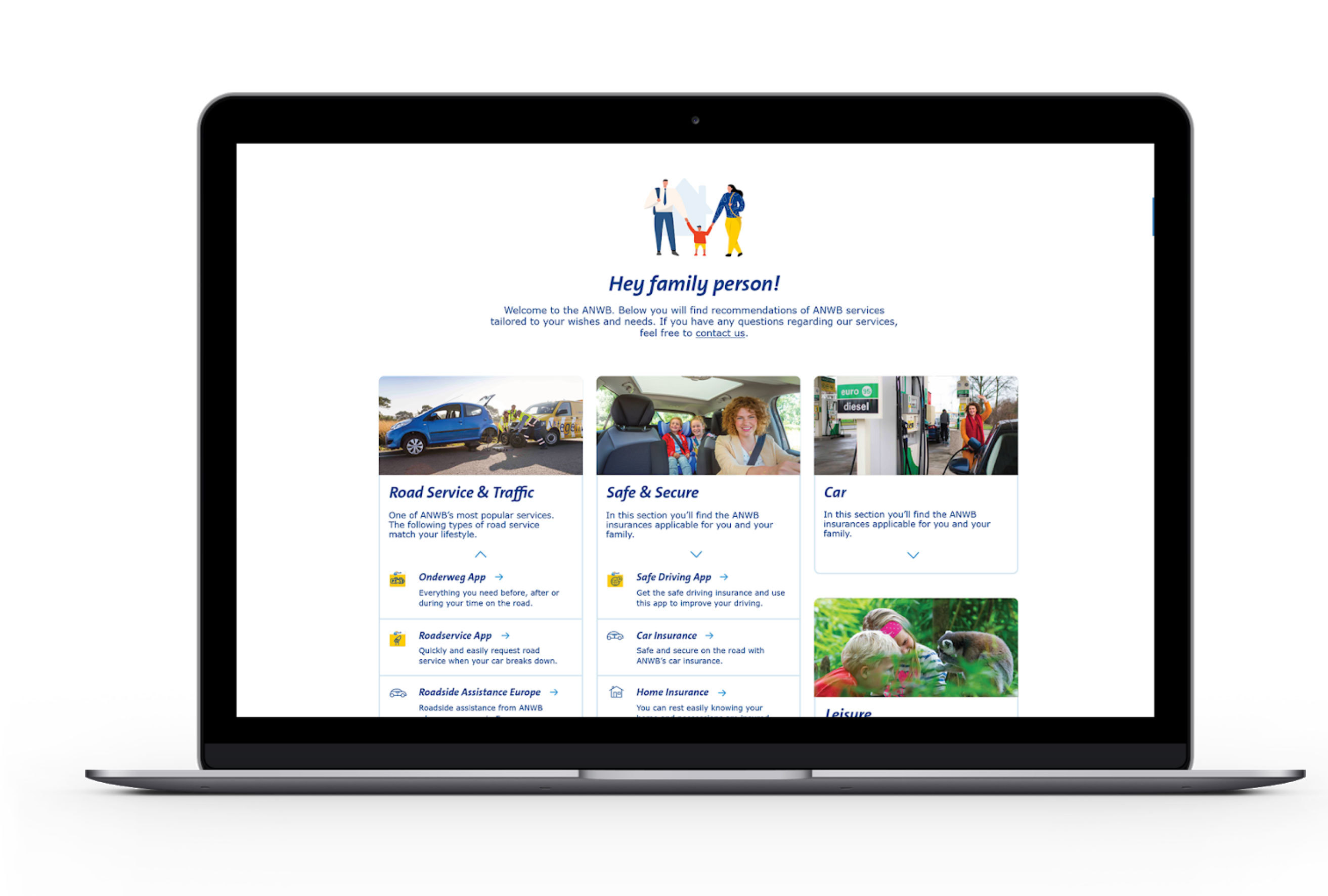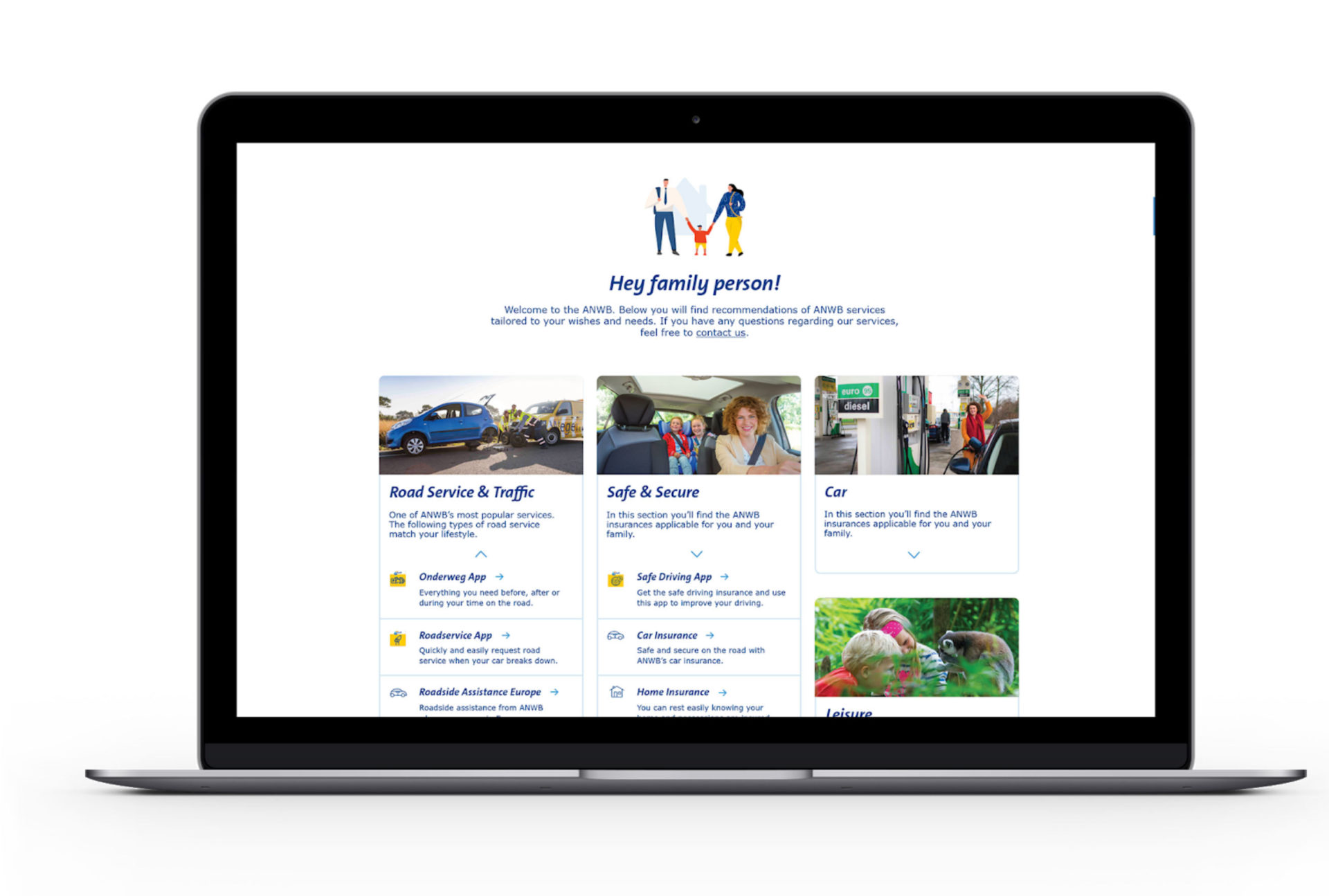 Client:

ANWB

Team:

Disciplines:

Concept, UX/UI, Interaction Design

Schoolyear:

2018 - 2019
As companies grow, diversify their services, and join the digital world with apps and online support, a new challenge arises: how can they make sure their clients are aware of the full scope and, therefore, potential of their online services?
The Royal Dutch Touring Association (ANWB) is one of the most well-established companies in The Netherlands - both in presence and mindsets. What started out as a cyclist union quickly adapted to cars and road service. In addition, they have also diversified into insurance, leisure, holiday & retail.
The diversification of ANWB services has led to many different mobile applications,each with their own target audience. As a consequence, the audiences of specific applications are generally unaware of other ANWB apps.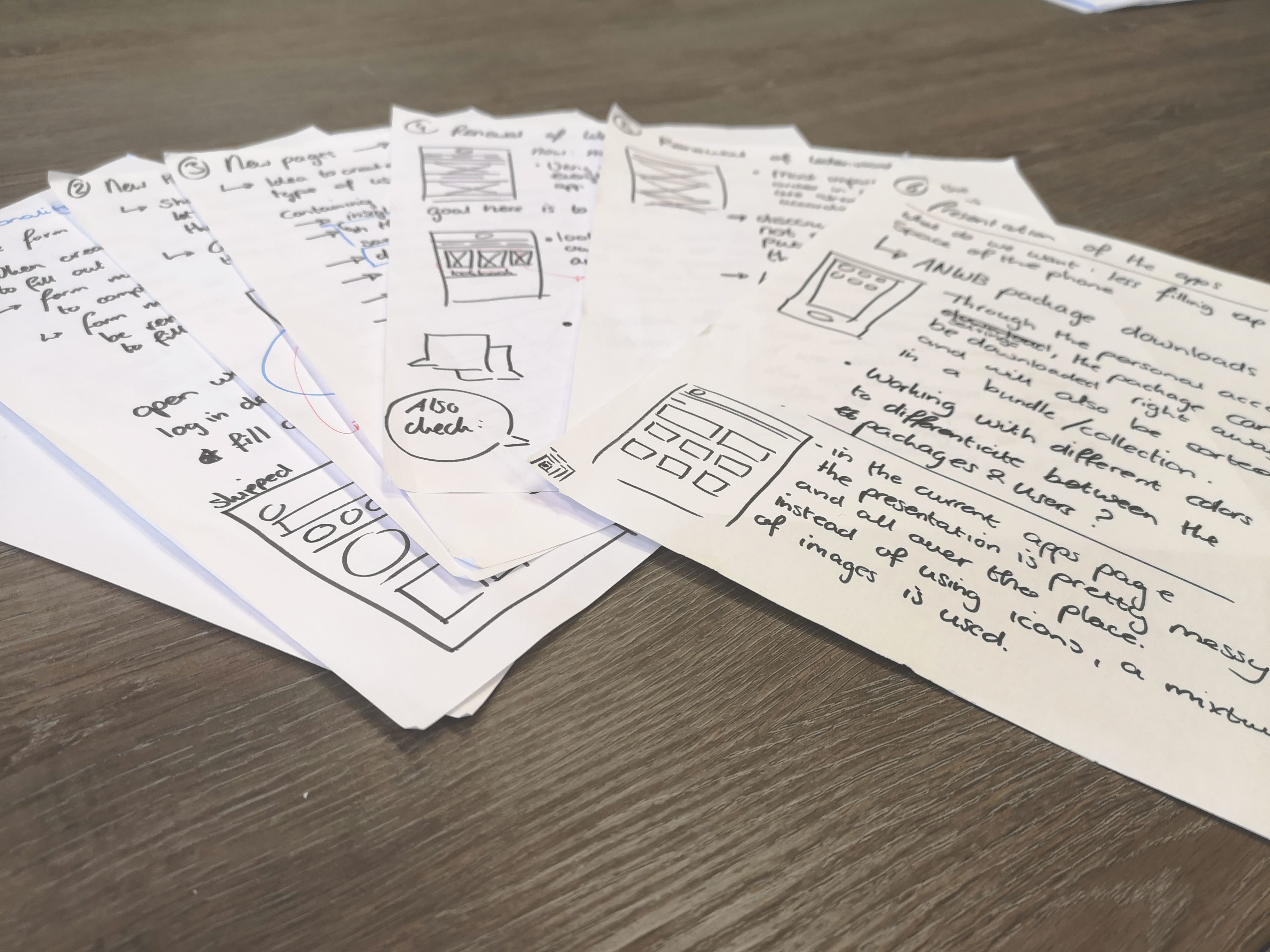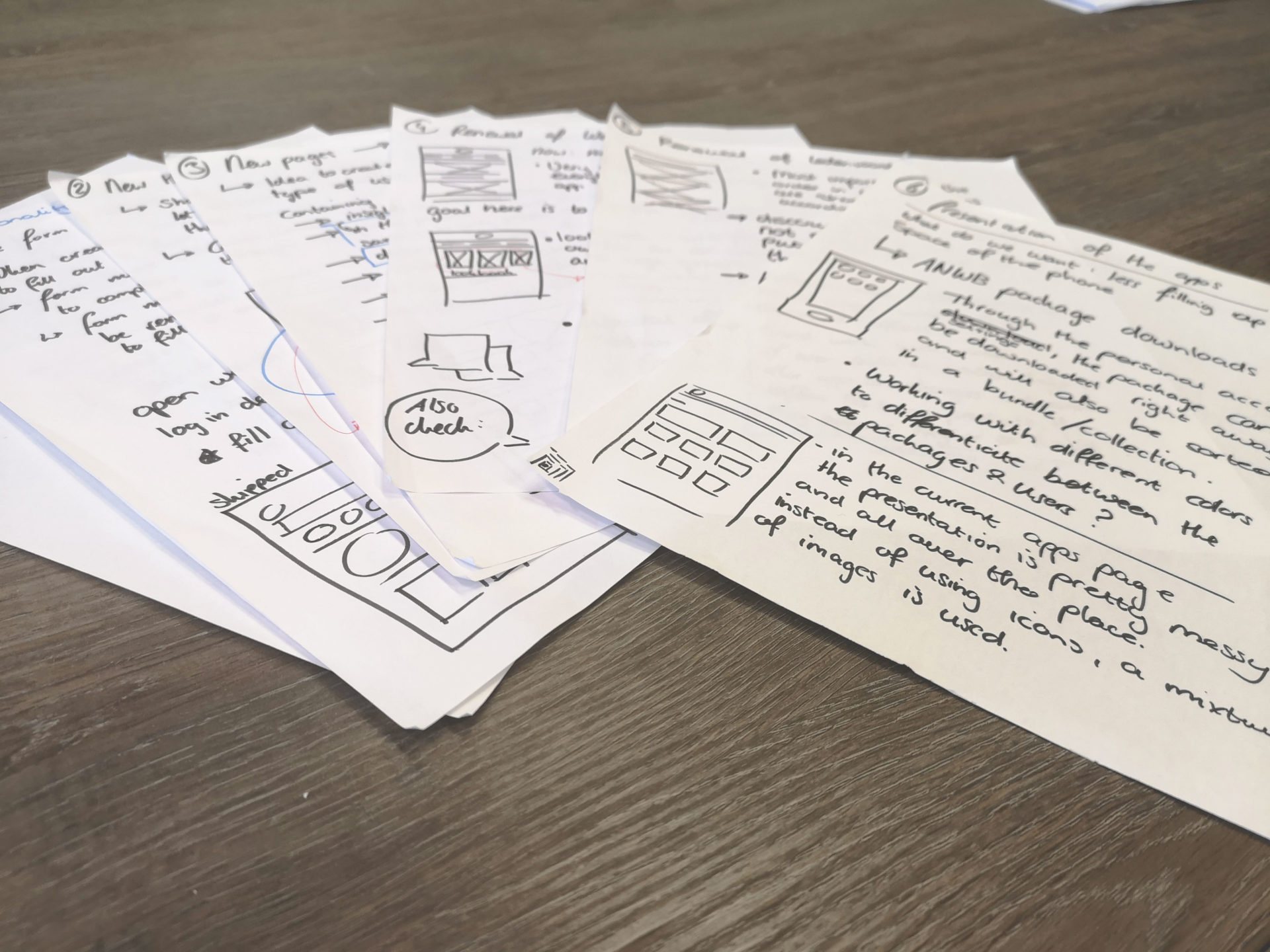 However, it soon became clear the challenge transcended the borders of the digital world: users of ANWB (whether online or offline) are generally unaware of other ANWB services.
Our challenge: to create a better customer experience by increasing the audience's awareness of different ANWB services.
Start Your Engines
Our first action was to figure out who these users were. Field research and data analysis resulted in us initially creating 4 personas - each of which fit into a certain profile or 'archetype': family oriented, cycling fanatic, adventure lover, and car enthusiast.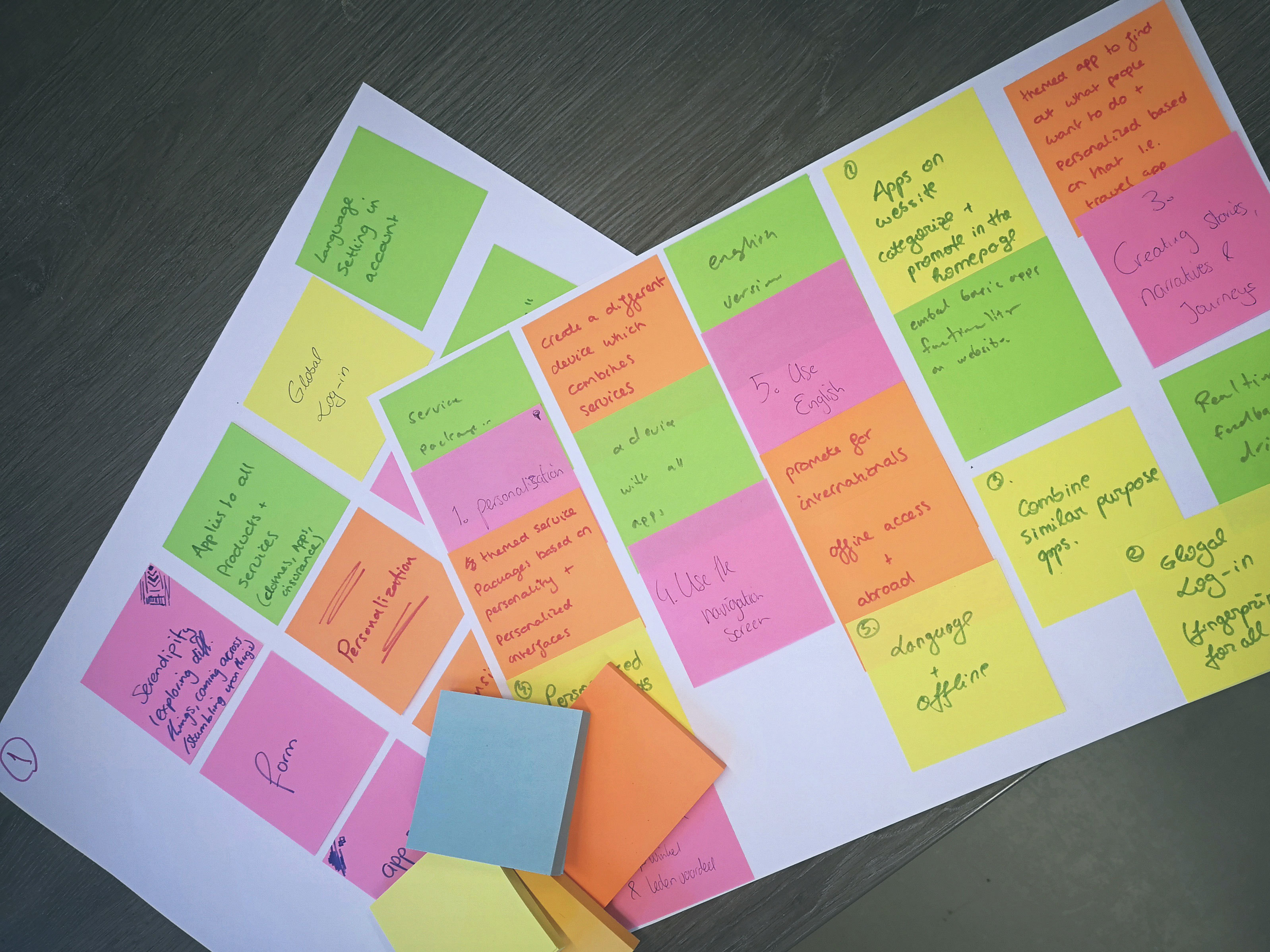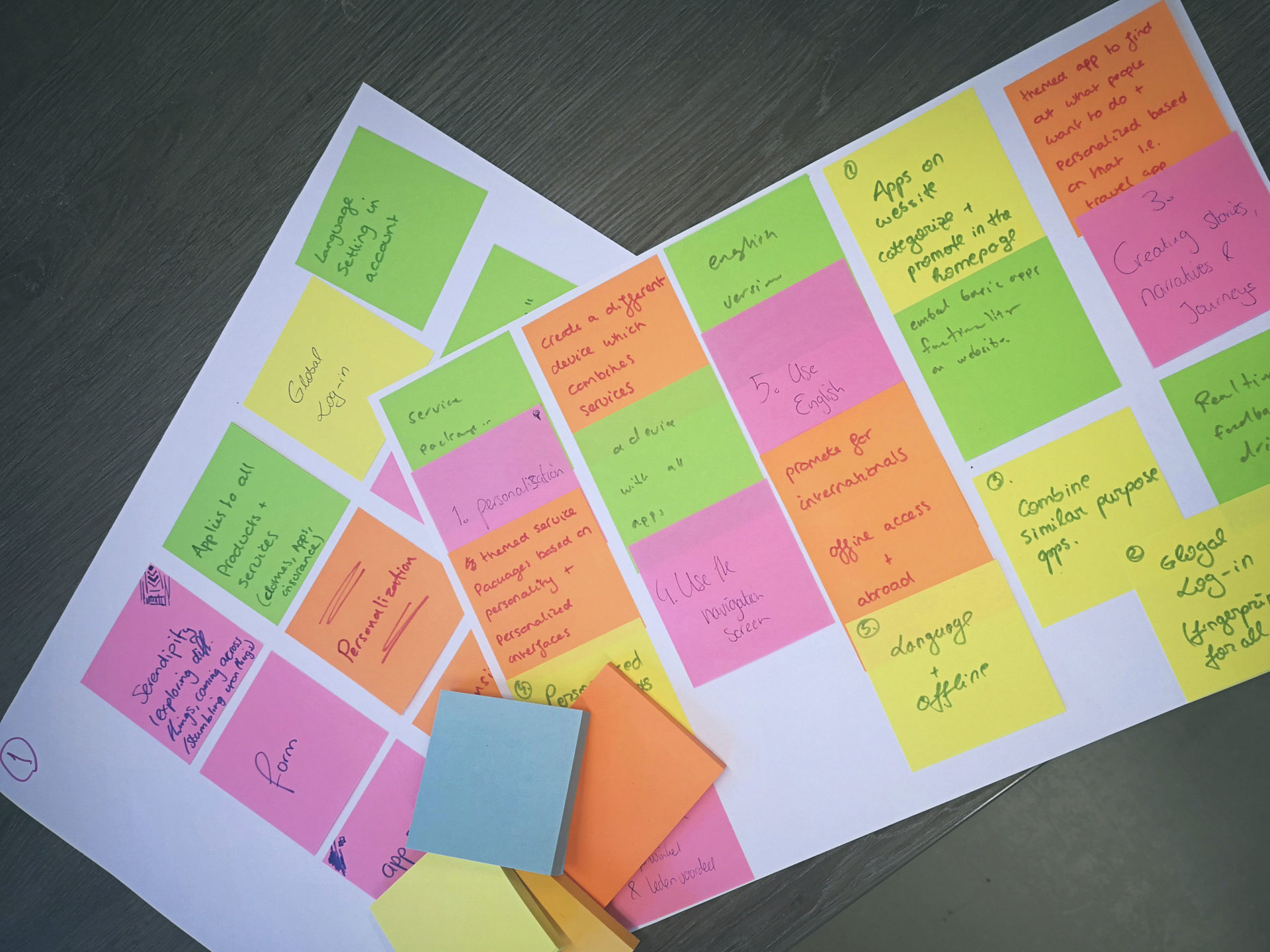 However, the great variety of ANWB's services meant a larger audience. So, we included more 'archetypes' to ensure we covered the full spectrum of the company's clients.
This led to our final idea and concept: personalisation. Based on user's 'archetypes' we could provide recommendations for other ANWB services and adapt their user experience on all of the company's digital platforms. But this concept was still too limiting for the full experience a client could enjoy.


We then took the concept one step further by applying personalisation not only to certain 'archetypes', but to any profile. Instead of trying to group clients into a specific type of persona, we would allow the audience to decide for themselves: from their interests to routines, from personal details to vehicle usage.
Create your own experience
Our final concept would allow for every individual user to set up their own ANWB experience by filling out a form detailing their needs and lifestyle when they sign up or visit the website.
Once the questionnaire has been filled in, users are recommended a set of services dynamically generated based on their answers. To allow for possible missed opportunities, users will get further recommendations for other services whenever they log in to ANWB.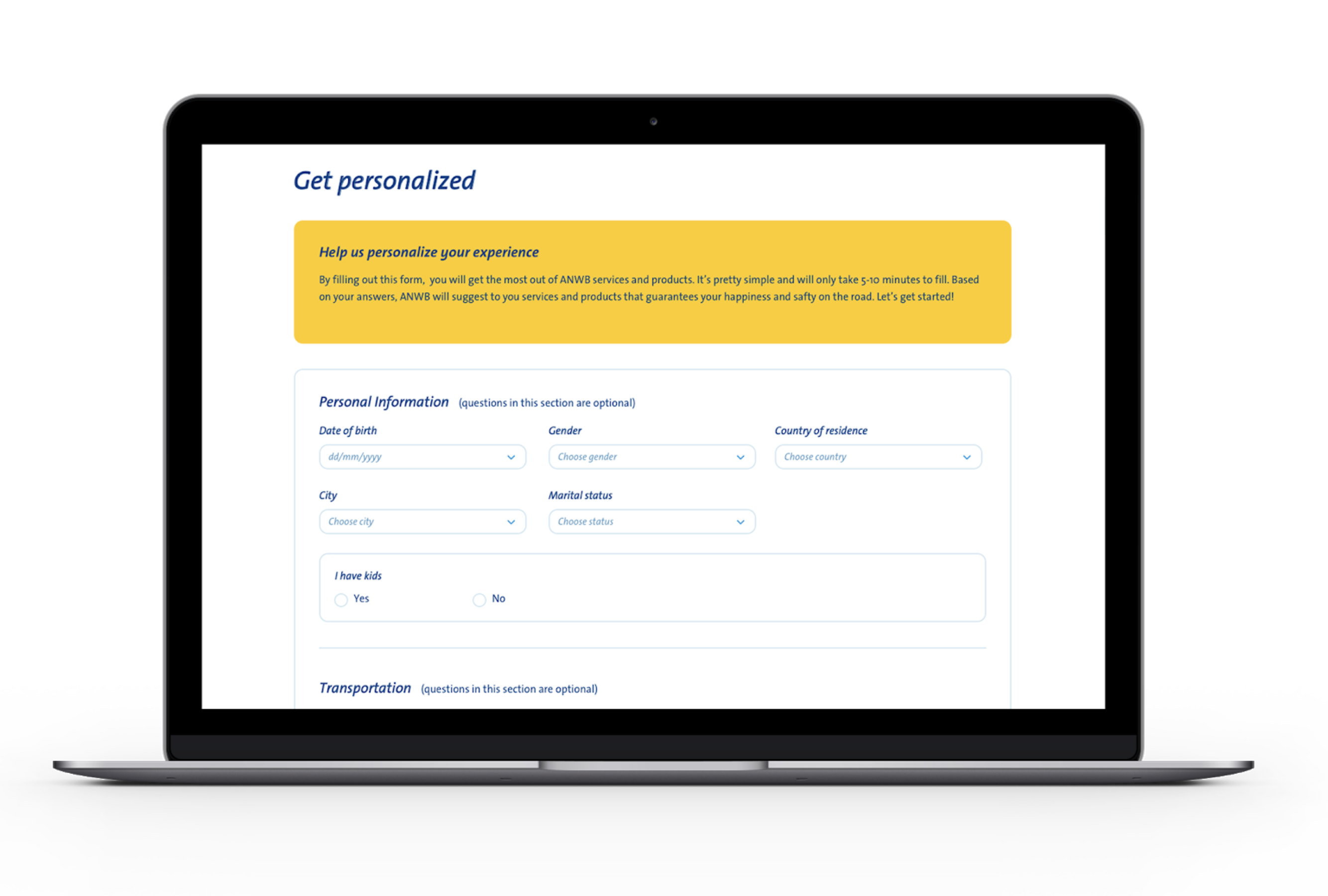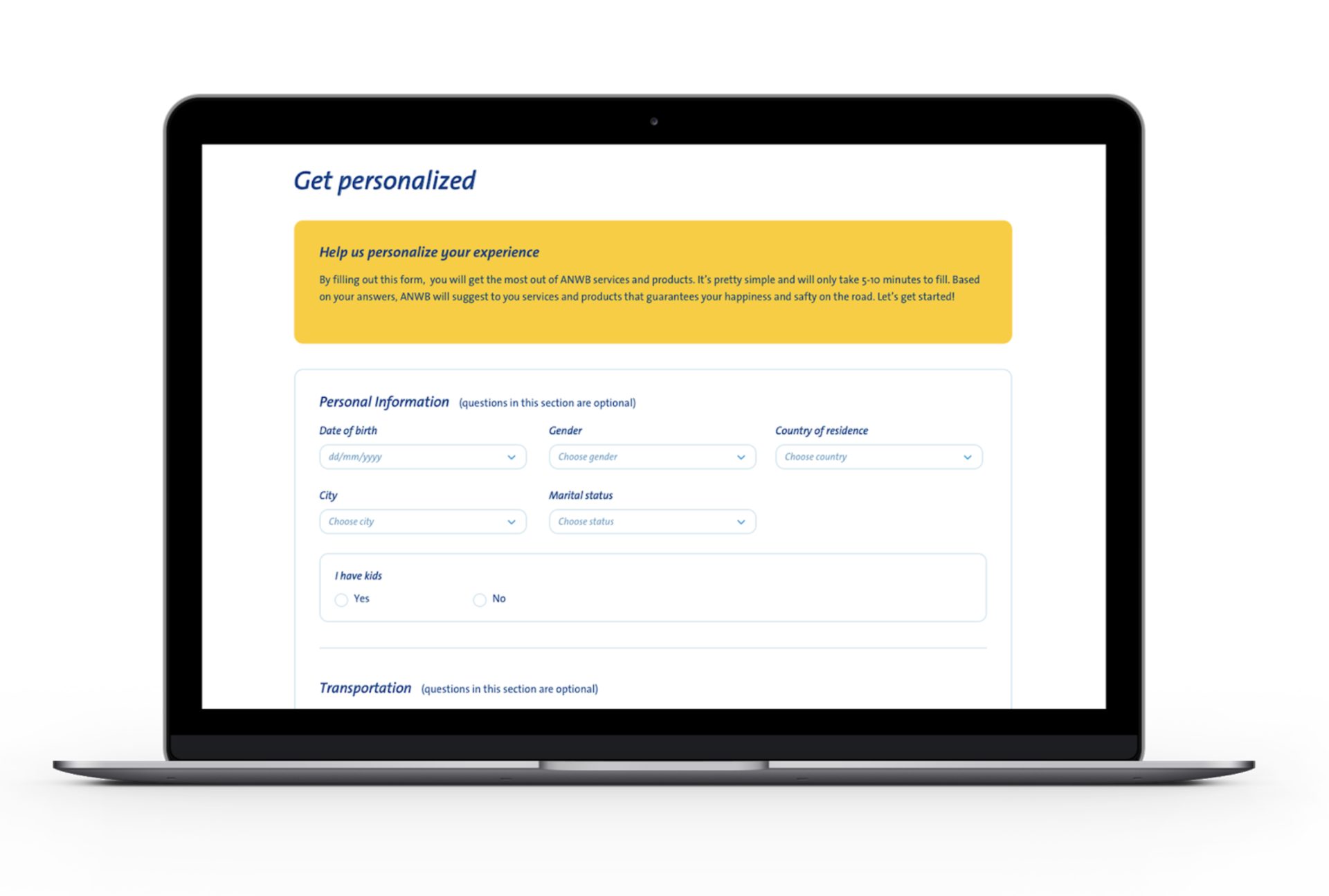 In addition, the user interface of all digital platforms will change according to the user's information: the items that are most useful to them will be shown at the top of the webshop and images will be adjusted to their lifestyle and age. In the future we'd love to also see this concept expanded into an AI which keeps learning from people's actions on any of ANWB's platforms so it can provide an even better, more personalised experience.
You've Arrived At Your Destination
What initially seemed like mission impossible, eventually resulted in a positive learning process. Diversification of services is a reality for many companies. We adjust to the ever-changing world. But it is important to not lose sight of the priority: the users (and their experiences).
By personalising the service while providing tailored-recommendations based on their interests, ANWB can cater to the needs of its users, boost their engagement, and provide them with a holistic ANWB experience.