Why We Went on a Retreat With Our Students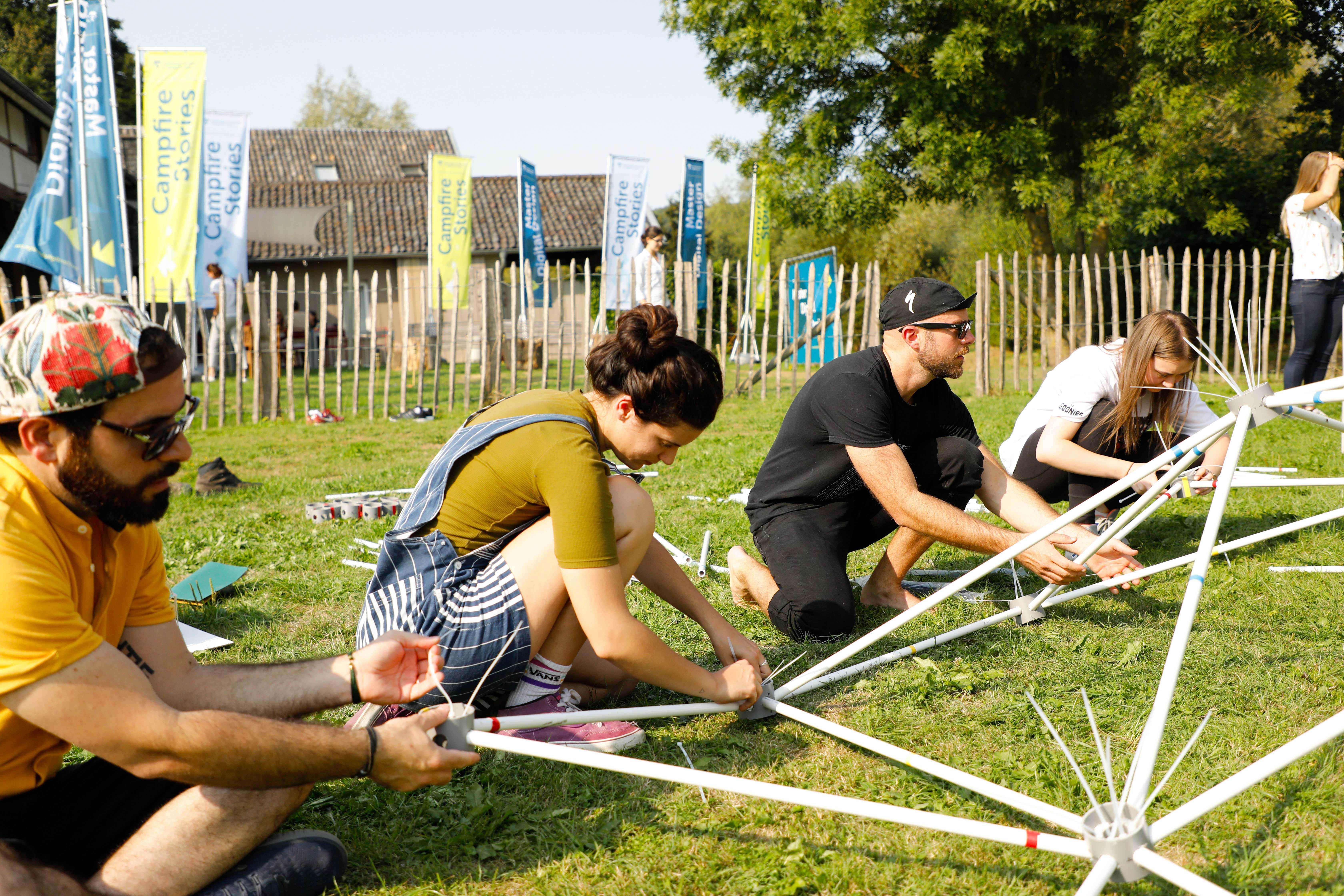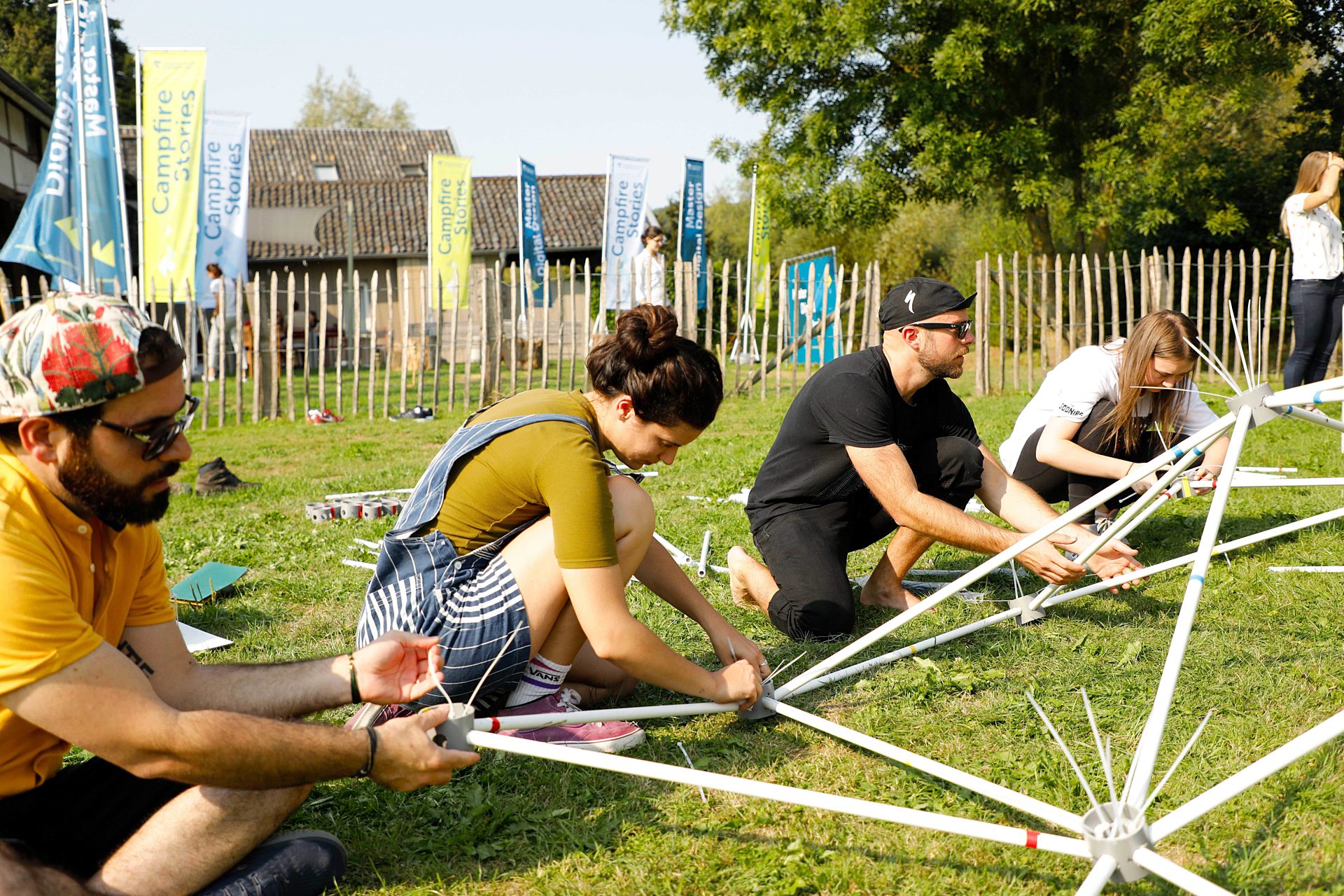 Brainstorming, discussing, creating, presenting: the daily life of Digital Design students is full of group activities. To jump-start the team building of our new class, we organised five days in the Belgian countryside to work on a secret project.
Getting to know your new classmates can take some time, especially for a group of students coming from all over the world - from China to Greece; California to Jordan.  But time is a luxury in an intensive programme that lasts one (very) full year. To speed things up a bit, we rented two country houses in Sippenaeken, Belgium, and spent a week getting to know each other outside the classroom.   
Of course, we still are an education, so we had a secret project up our sleeve.
TAKING INSPIRATION FROM THE CORPORATE PLAYBOOK
Retreats are common practice in today's business world. It's a great way to help teams fuel new ideas in a more relaxed setting. It breaks down the corporate walls and gives way to freedom of opinion and experimentation.  As a creative master's programme, we don't have those limitations, but we do have the challenge of working closely together in 18 projects throughout the academic year.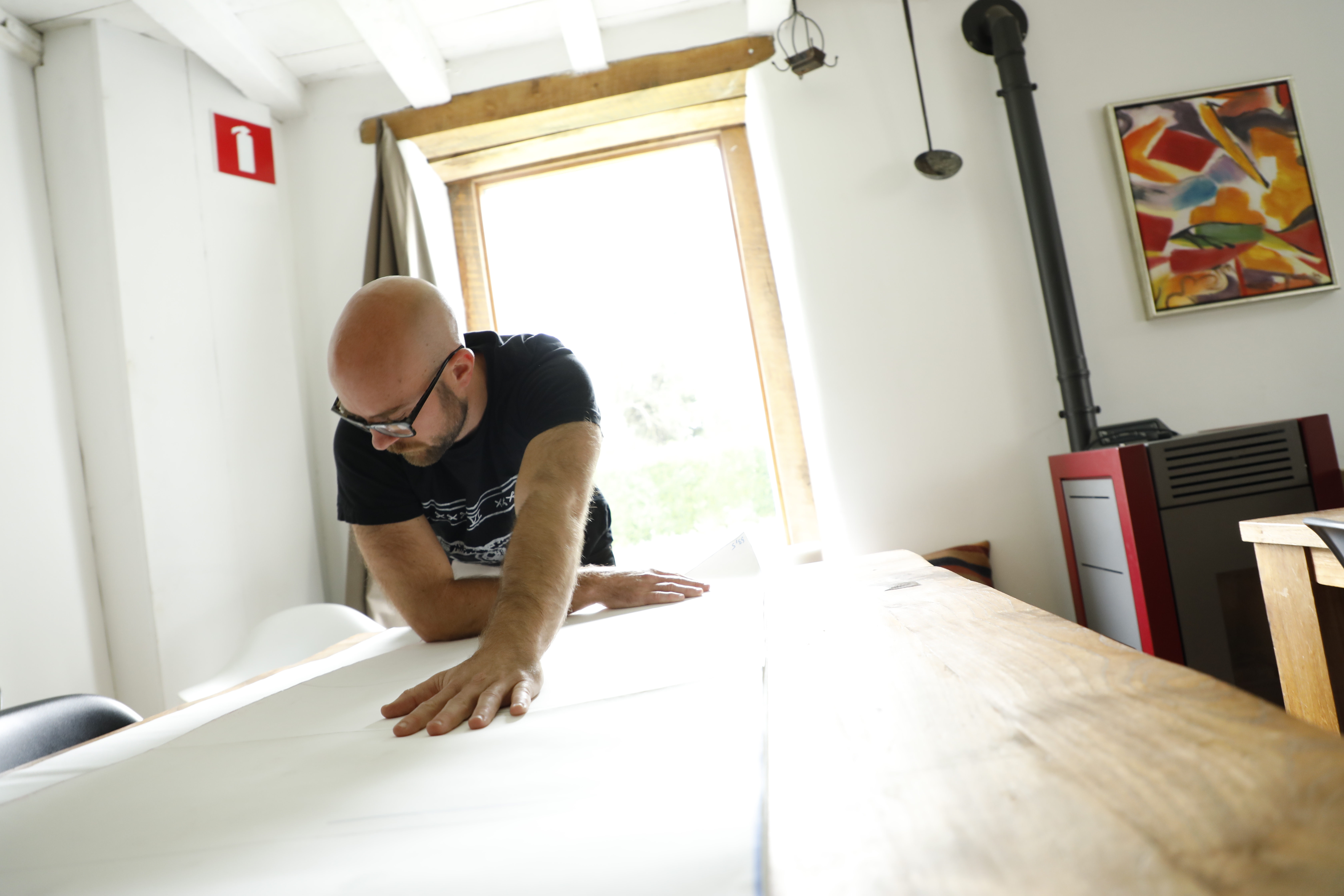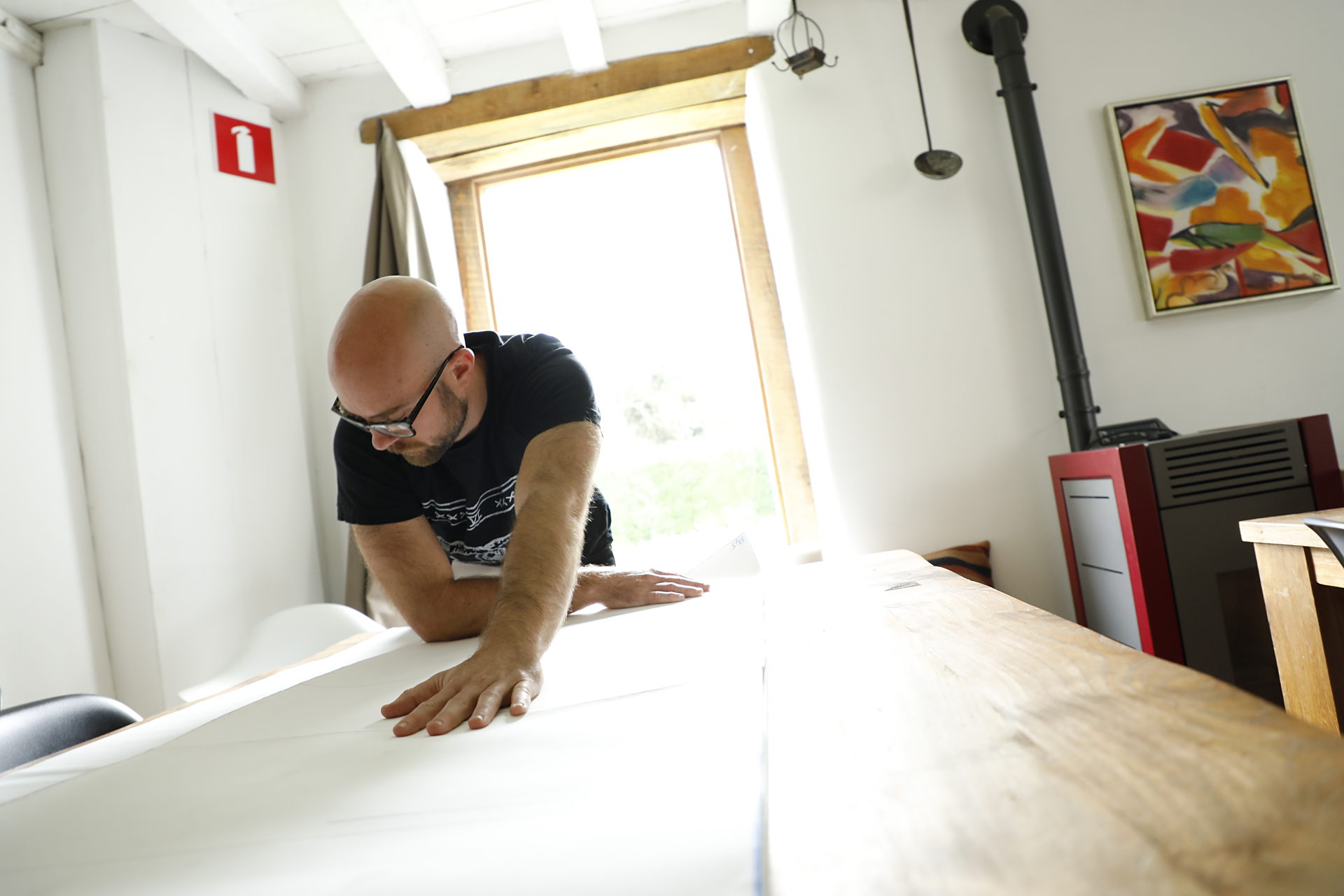 The idea started brewing a few months before, as we brainstormed on different ways to kickstart team dynamics in our studio. During our previous academic year, we realised that students needed some quality time in order to fully bond with their classmates. Sometimes we also saw too much discussion and too little making. This is why we decided to propose a challenge to our new class that would force them to jump right into a maker's mindset. And, indeed, this was exactly what happened.
The students didn't know it yet, but Marcus Graf and Luis Rodil-Fernández - lab manager and lecturer in Interaction Engineering – had already been spending part of the summer planning on how to construct a projection dome out of PVC pipes, lightproof fabric, a powerful beamer and a spherical mirror. A projection dome is a big structure, like an igloo, where images appear all around the viewers, just like Virtual Reality but without the goggles.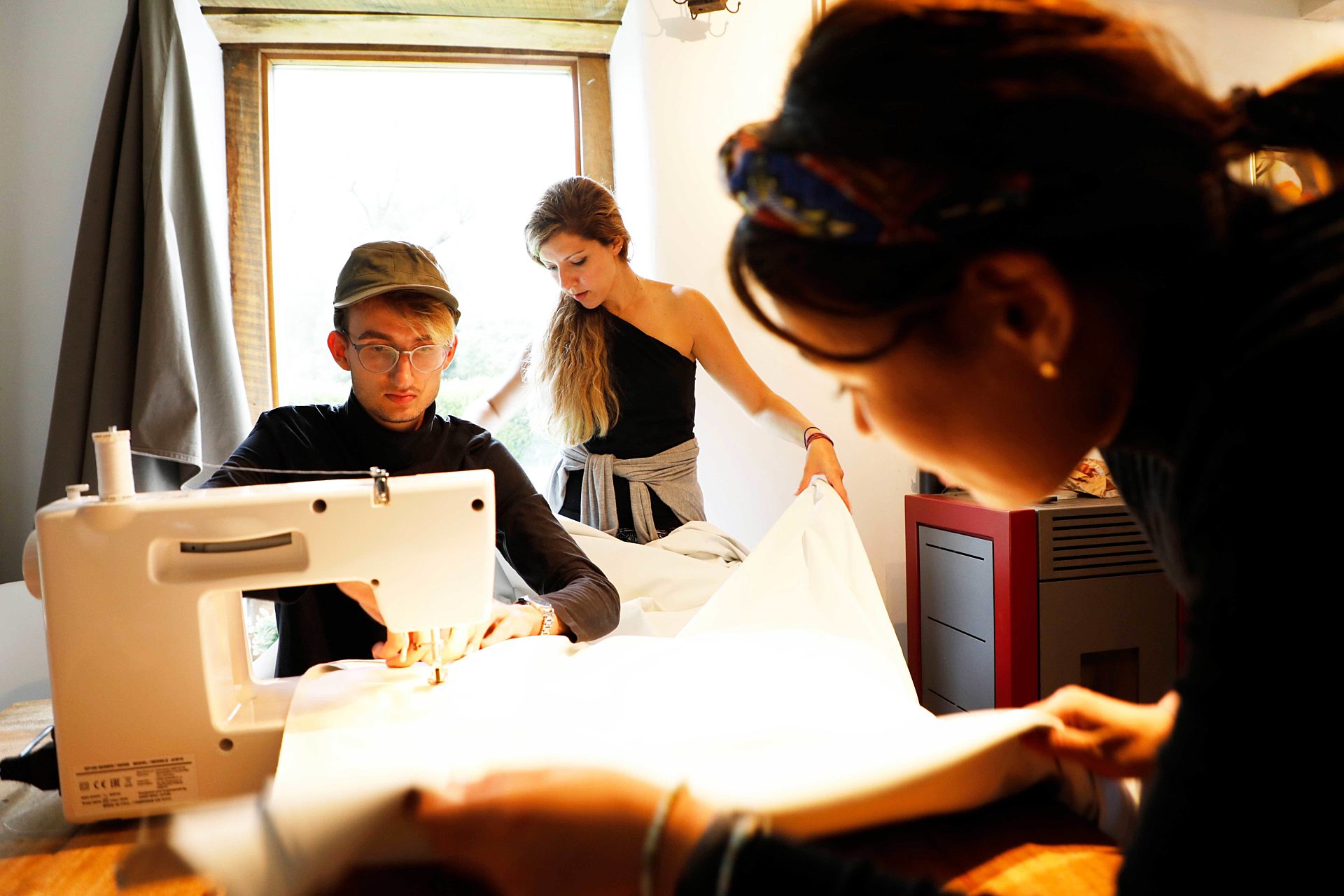 The plan was to build it from scratch, sawing and joining the pipes, cutting and sewing the cloth that would cover it, and programme the 360-degree-projections using Processing and Unity. The challenge? Building a 2,5x5m structure in just three days. On top of that, the group had to organise themselves in leading the house chores – after all, this much work leads to a lot of food cravings.
FROM PLAN TO ACTION
I admit, we were reluctant at first whether this would work. Some of these people had just landed in a new country, had barely had the chance to unpack their bags, and, yet, there they were: jet-legged and immersed in an unfamiliar surrounding with perfect strangers. We had foreseen plans B, C, and D in case our original idea didn't stick. But we were surprisingly amazed at how smoothly the week went by.
The group readily organised themselves, dividing expertise through the different teams, and ensuring everyone assisted in the daily groceries, meal-prep, and clean-up. Even the pantry was briefly claimed as a workspace, and those wanting a quick snack had to circumnavigate a beamer projecting test images over the shelves. Everything moved so quickly that a second sewing machine for the reflective fabric had to be brought in.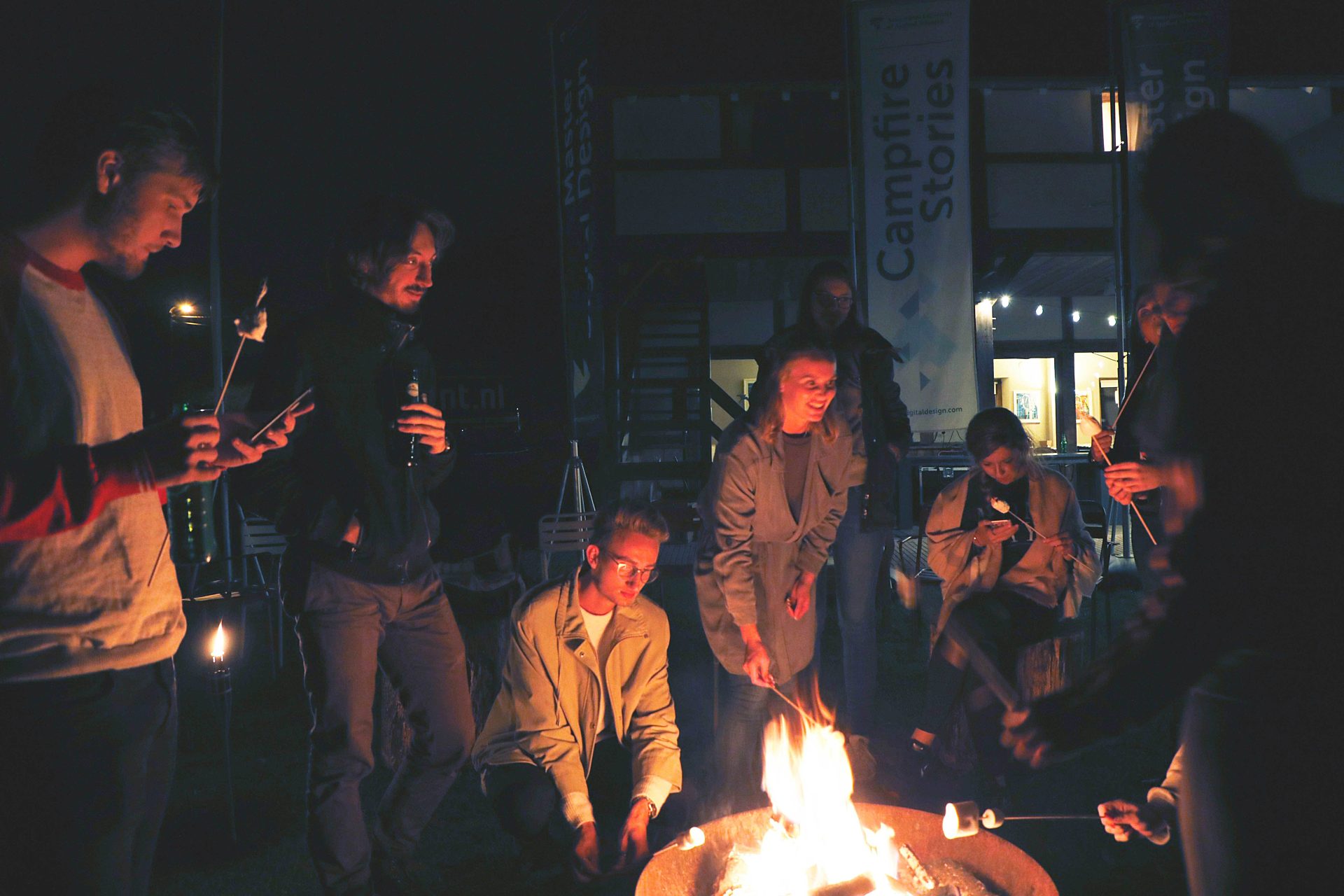 In the evenings, we invited some great storytellers to share some ideas in our campfire – complete with marshmallow roasting, of course. We didn't want to start our year with lessons, or seminars, or tutorials: we wanted to start with inspiration. And the more diverse the better. "Strictly no powerpoints," we decided. So that's what Ben Schouten, Max Pinas, Bas Alberts, Henk Haaima, Virginia Tassinari, and Nik Baerten did: they were fantastic at sharing their design journey with us – and started some interesting discussions among these new  - although by now familiar - strangers. 
NOT LEAVING UNTIL WE'RE DONE
By Wednesday night, 36h before we left, most of the project was ahead of schedule. There were no grades to be given, no compensation of any sort. They were not even reprimands if the dome would end up incomplete. But the group wasn't having it. They pulled an all-nighter to tweak the last details and by lunchtime of the next day the dome was complete.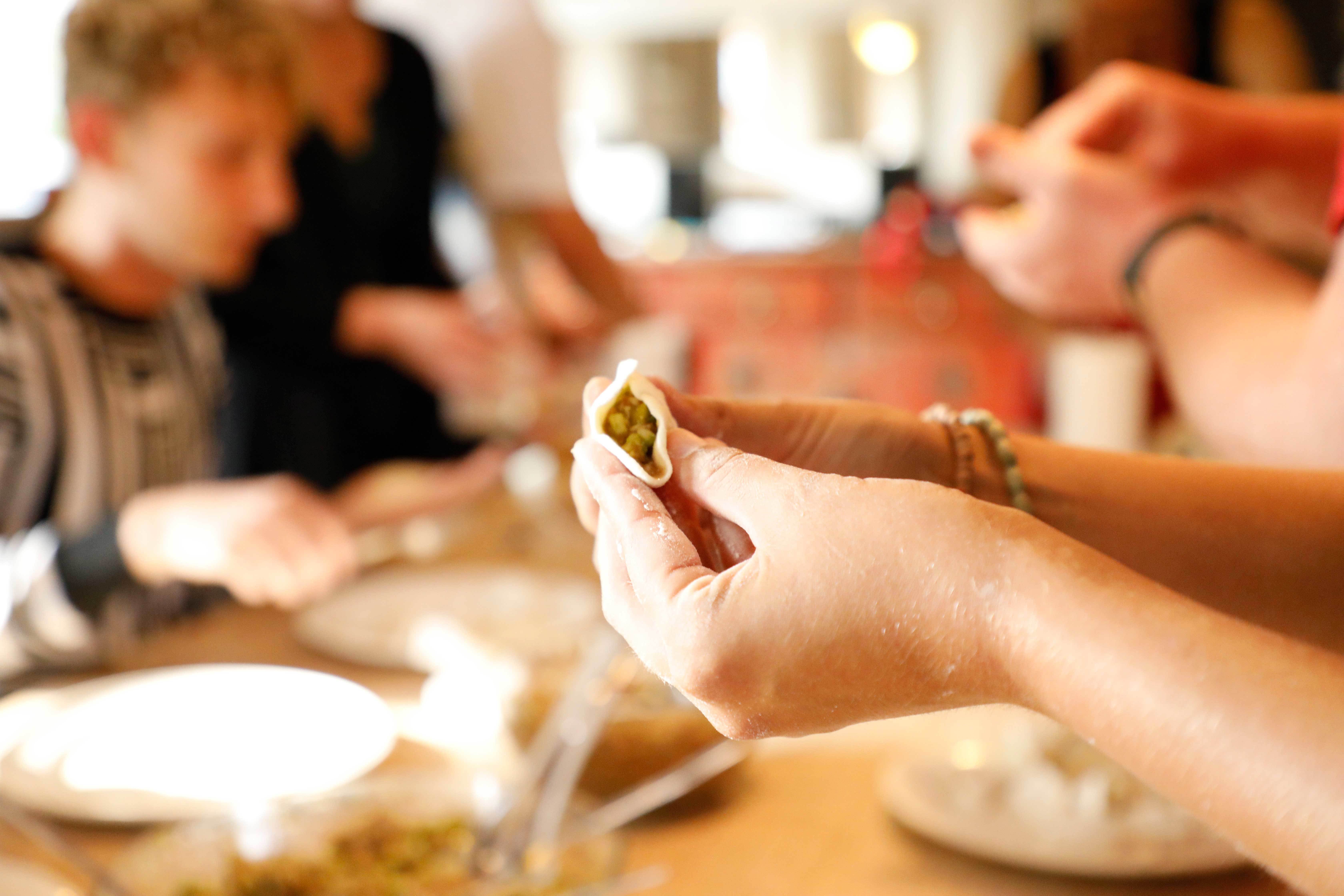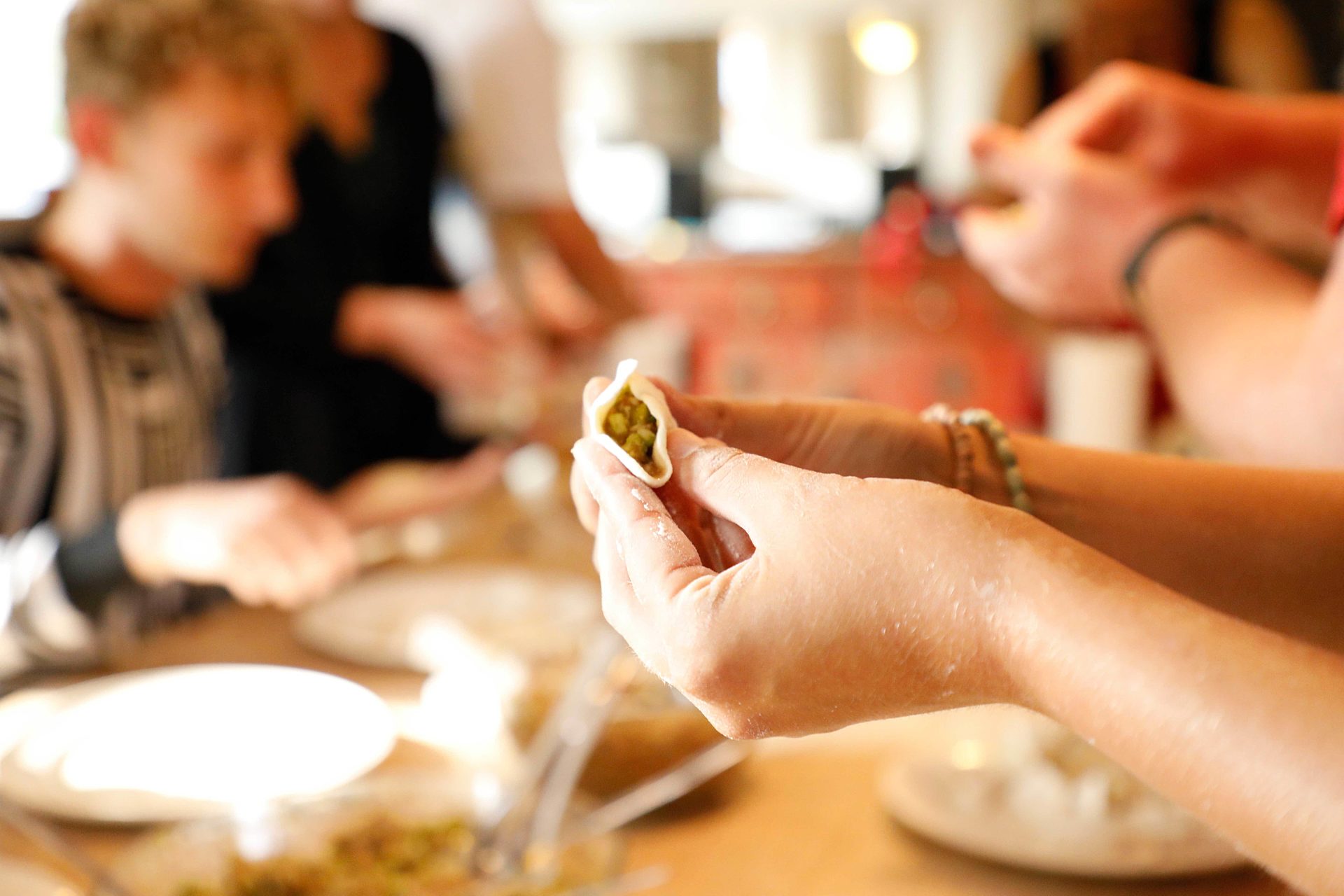 "We should celebrate! Do you want to help me make dumplings for the team?" asked student Josie Zuo. Soon after, what had been a workspace until a few hours ago became a kitchen full of students preparing delicious dumplings under Josie's guidance. A true assembly line filled with laughter and curiosity. Soft skills are a thing. Finally, after dinner, the projection dome was switched on, and we all could enjoy the visuals and a well-deserved drink.
After five days in the countryside, we returned to Amsterdam a bit sleep-deprived, but also having learned something important about the folks we will be working with for the next year: they're talented, they're fun, they're critical, and they surely can get things done. We've got a five-meter-wide dome to prove that.