Scrum workshop with key partner Informaat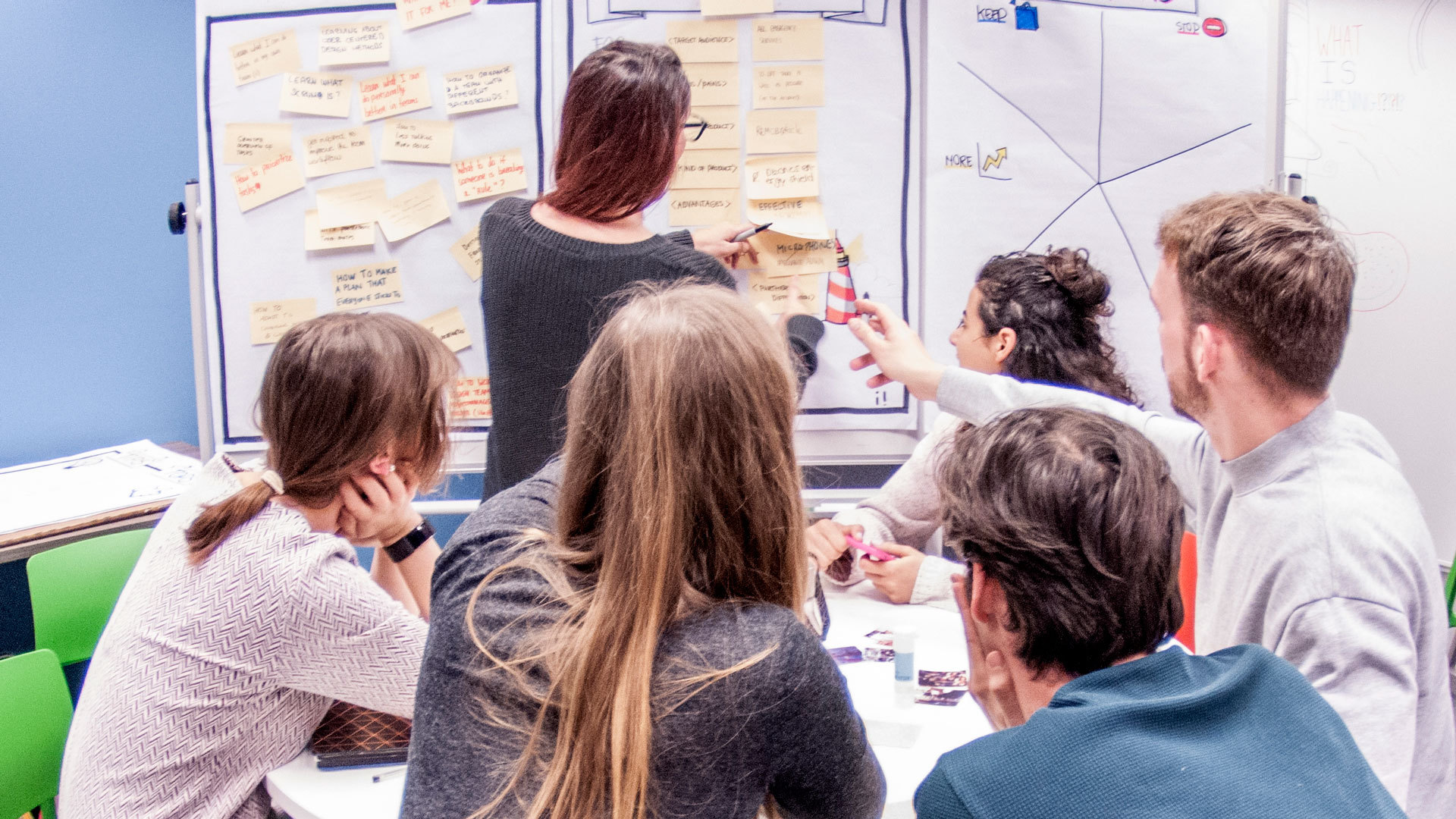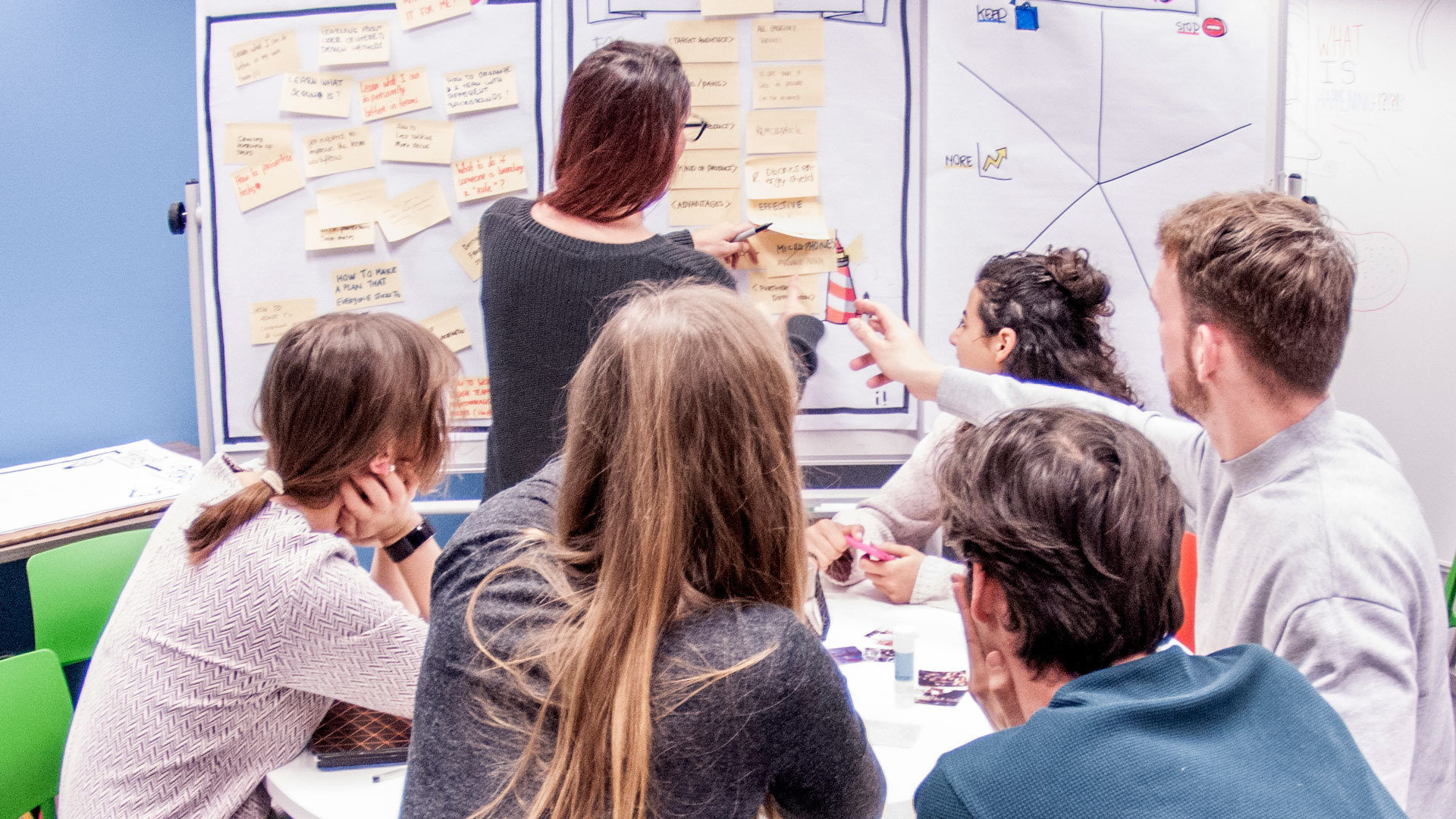 On March 16, Ineke van Gelder, Maartje Aangenendt and Marcel Kosters (Informaat) offered an intensive Scrum workshop for the students of the Master's in Digital Design.
Informaat is a design and consultancy agency for digital products and services, as well as a key partner for our programme in 2017/18. The request for an overview on Scrum and other similar methodologies came from the students themselves, and we are thrilled that Informaat agreed to present a condensed version of their industry-oriented workshop.
Follow Ineke van Gelder, Maartje Aangenendt and Marcel Kosters (Informaat) on LinkedIn