Outburst Amsterdam: 2019 Exhibition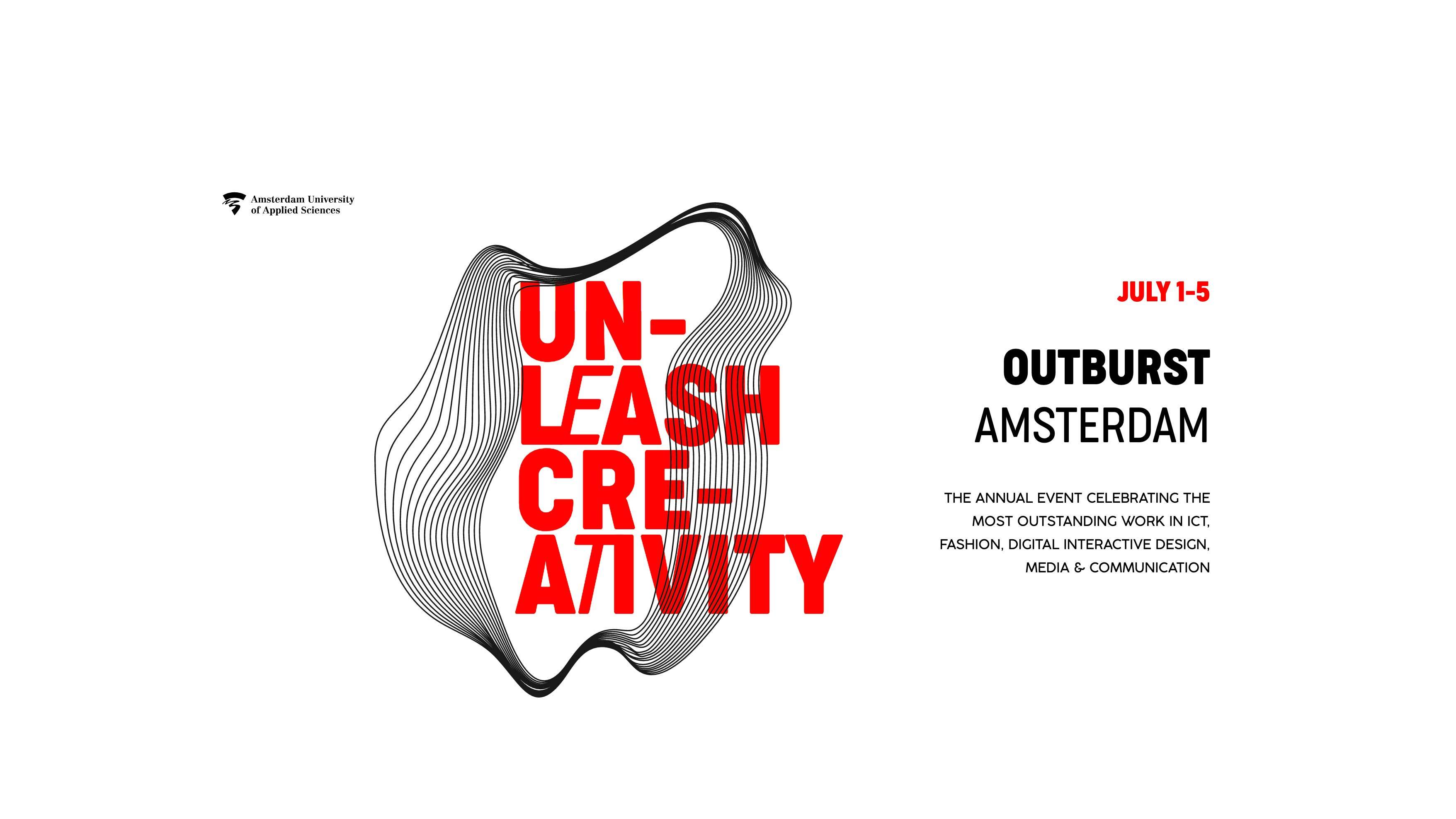 Unleash Your Creativity
Outburst Amsterdam celebrates the best student work from the Faculty of Digital Media and Creative Industries. And the Master Digital Design is present to showcase what has kept us busy throughout the year.
Between 1 and 5 July, you are invited to visit our exhibition and attend our events.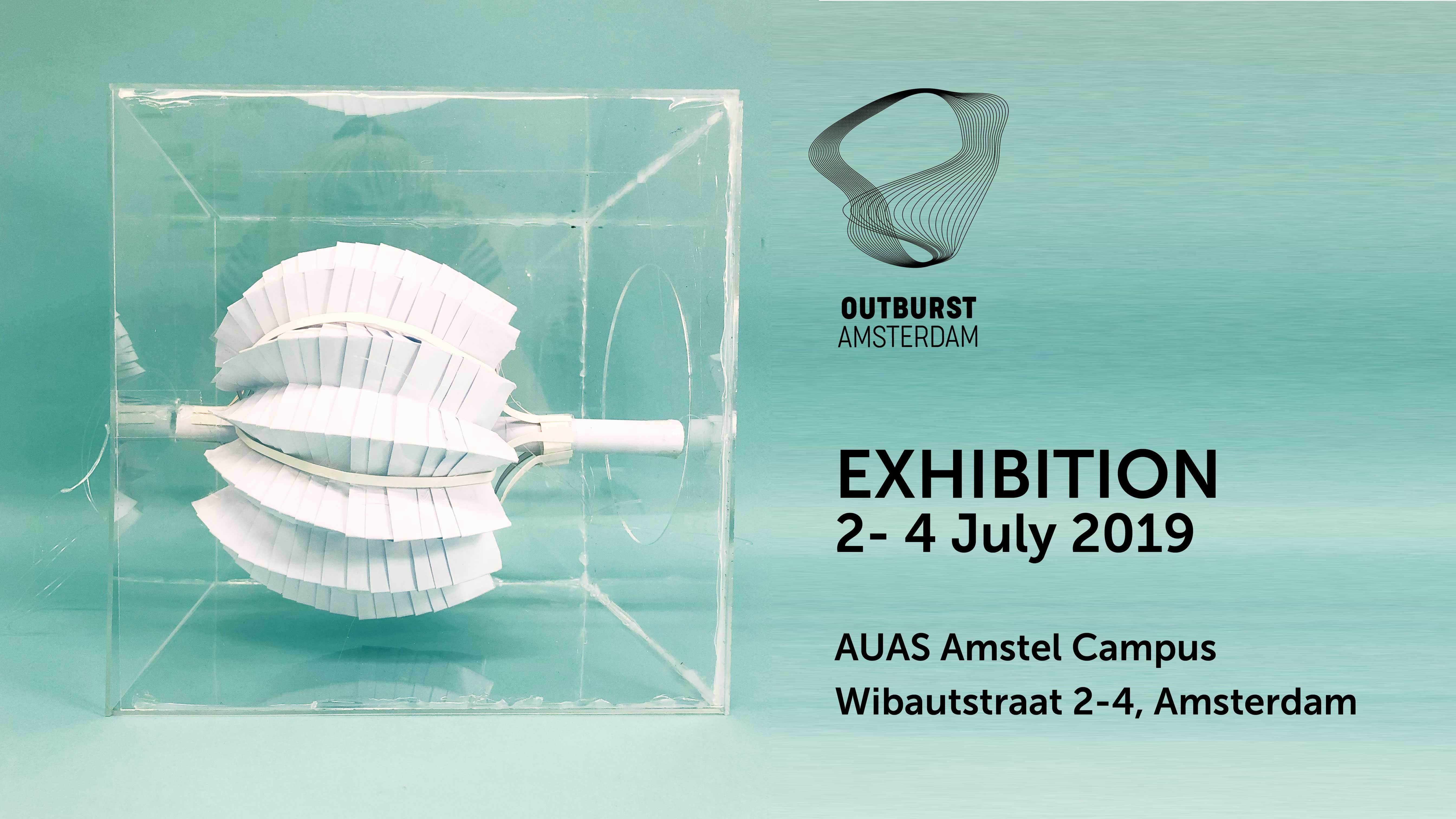 Exhibition
2 -4 July | 12:00 - 19:00| AUAS Amstelcampus - Witbautstraat 2-4
Drop by to check out some of the cool work we produced in the last academic year.
From experiencing Virtual Reality to biofeedback systems: our exhibited work includes a wide spectrum of digital design.
You also get the chance to hear from our students about their processes and experiences.
Opening times:
Tuesday 2 July: 12:0 - 17:00
Wednesday 3 July: 12:00 - 19:00
Thursday 4 July: 12:00 - 16:00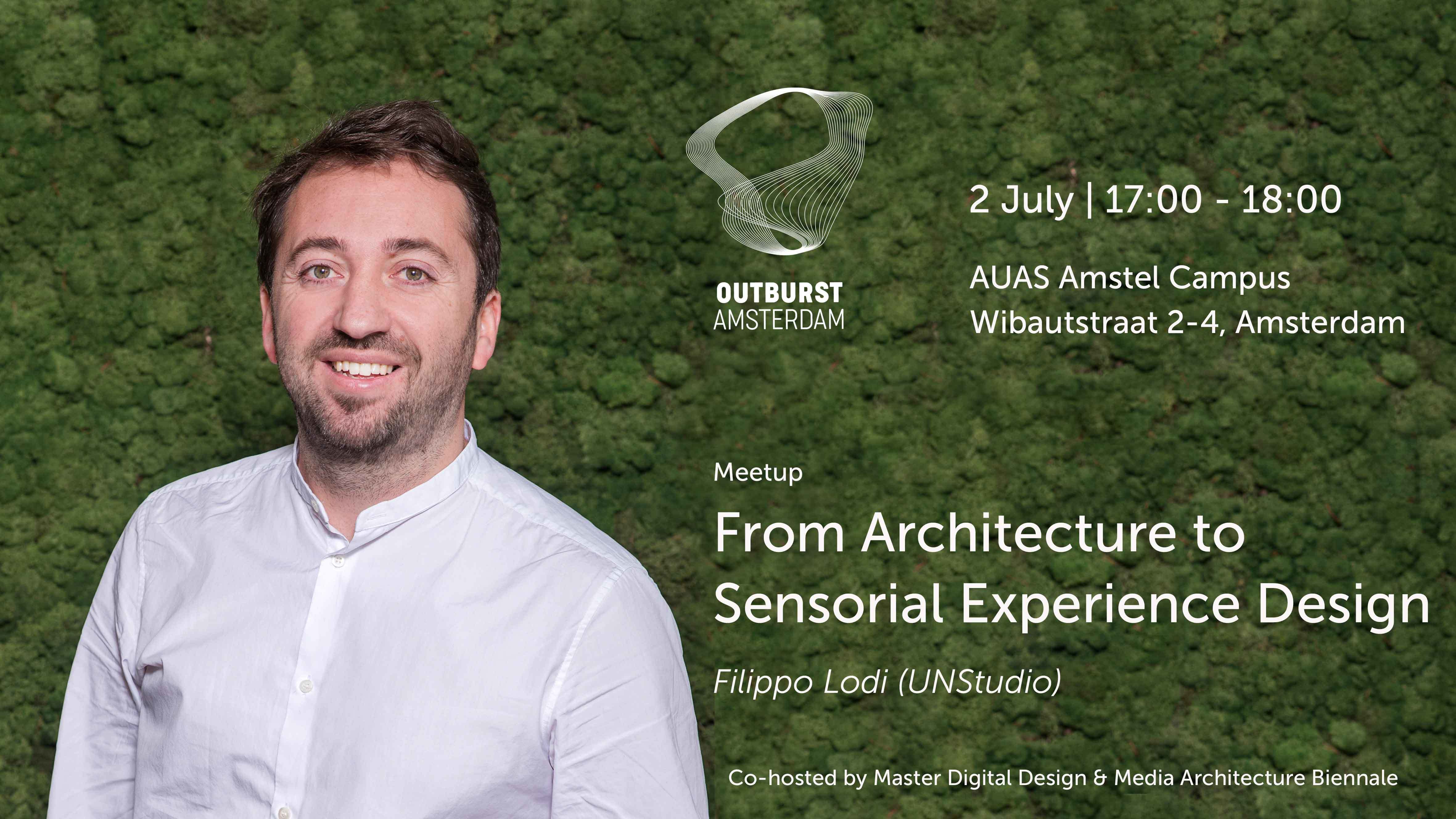 Meetup with UNStudio Filippo Lodi: from Architecture to Sensorial Experience Design
Tuesday, 2 July | 17:00 - 18:00 | AUAS Amstelcampus - Witbautstraat 2-4

The Master Digital Design has partnered up with the Media Architecture Biennale 2020 in organising regular talks with experts in the fields of design and architecture.

From the most intimate spaces of our lives to big business, new forms of culture and technology are reshaping the world. The rise of data technology, sensorial technology and artificial intelligence enables architects and designers to create buildings that sense, understand and respond to the needs and behaviors of the people that work and live in them.
As architecture firm UNStudio is at the forefront of these developments, we are excited to welcome Filippo Lodi, Head of Innovation and Knowledge Management as our next speaker.
During the talk, Lodi will address what sensorial experience design is and why his studio takes this approach when looking into the future.
RSVP via our meetup page: https://bit.ly/2KJFYZx. Limited seats.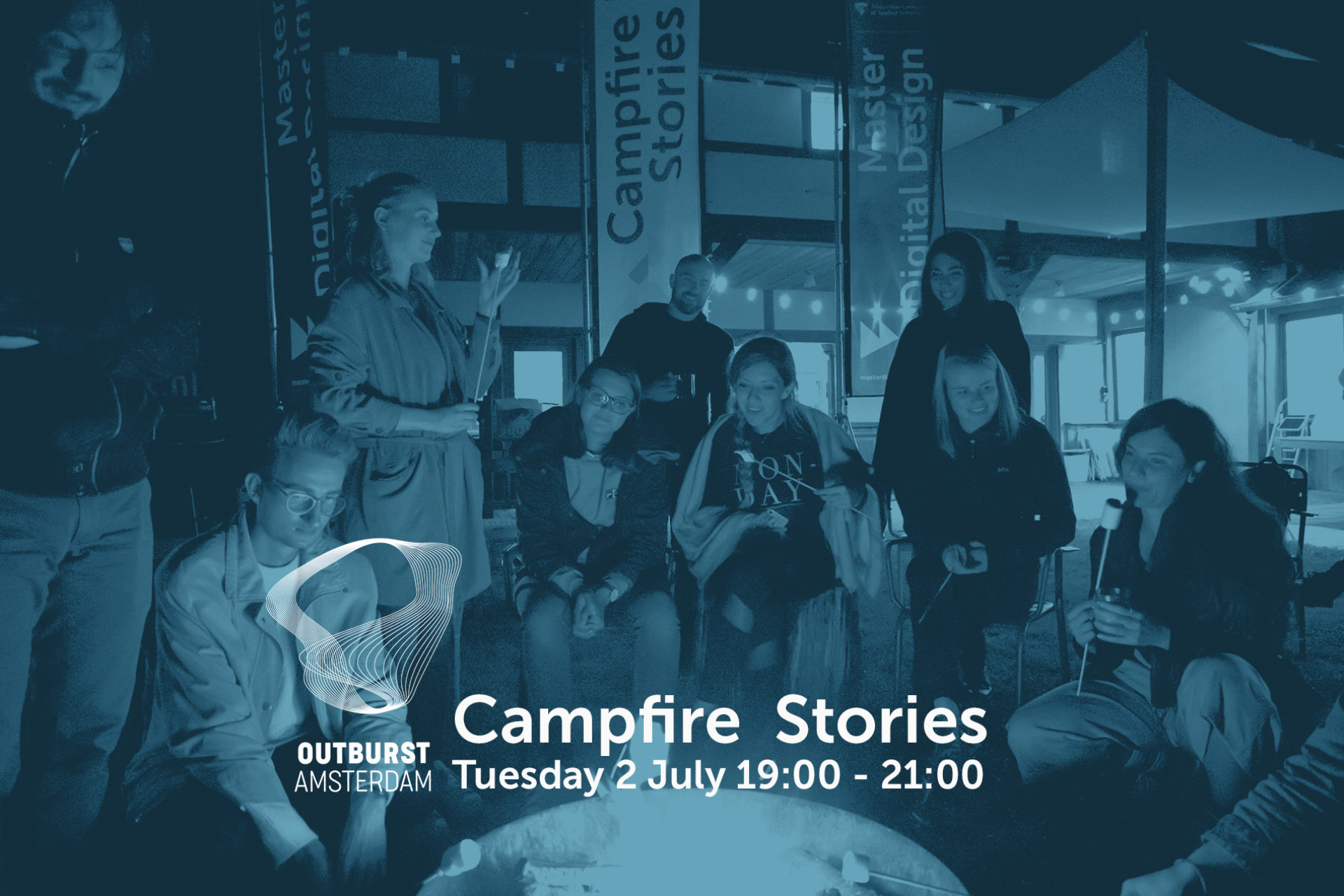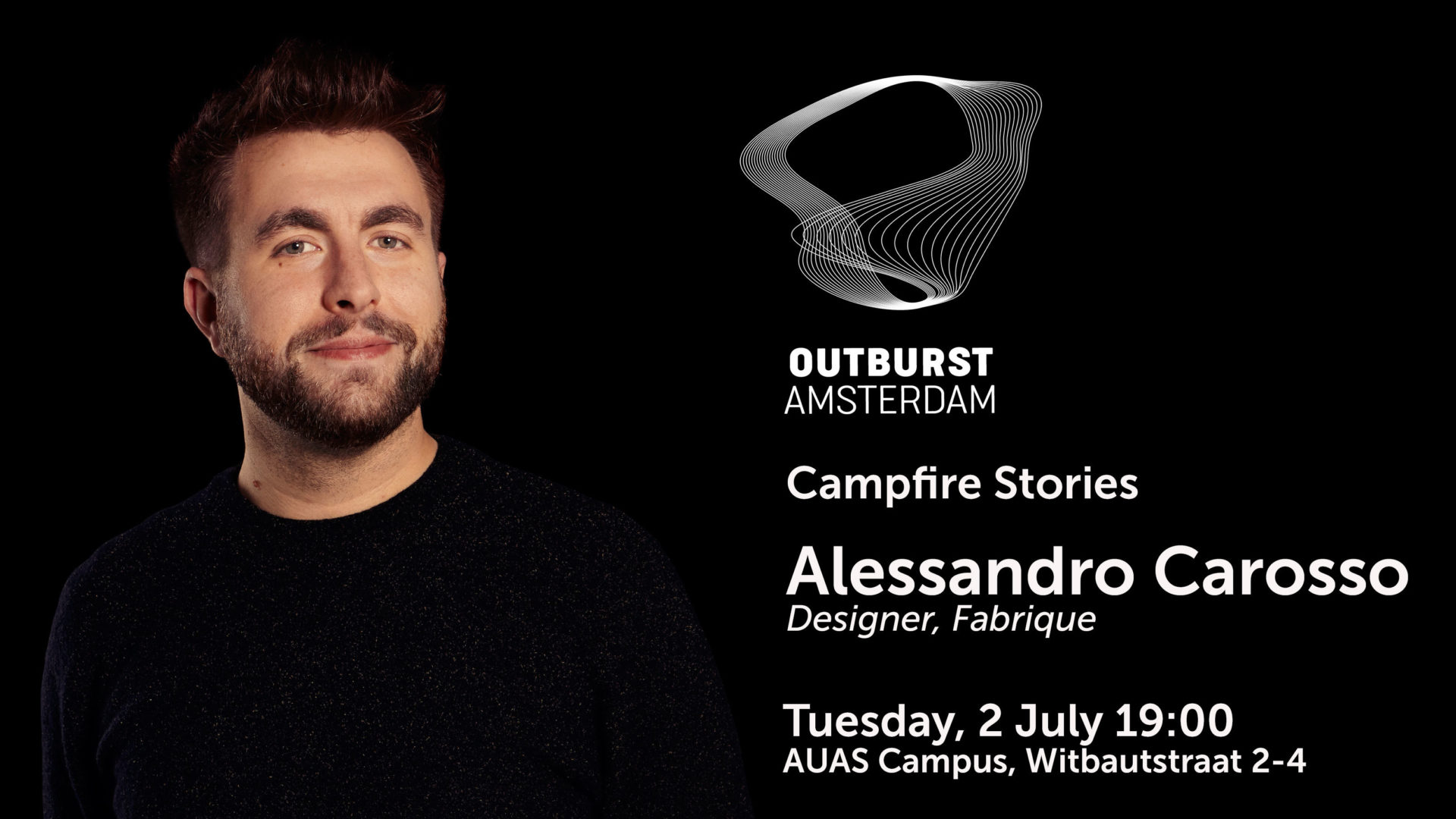 Campfire Stories
Tuesday, 2 July | 19:00 - 21:00 | AUAS Amstelcampus - Witbautstraat 2-4
We are thrilled to announce designer ALESSANDRO CAROSSO (Fabrique) as our guest at this week Campfire Stories!

We are bringing our successful campfire stories to Amsterdam. Our campfire stories are usually organised exclusively to our new group of students during our introductory retreat week.
It's an evening about sharing and inspiring. No presentations, no lectures; only a joint passion for all things design.

More info via our meetup page: https://bit.ly/2FJp8qx. Limited seats - first come, first served (well, sat).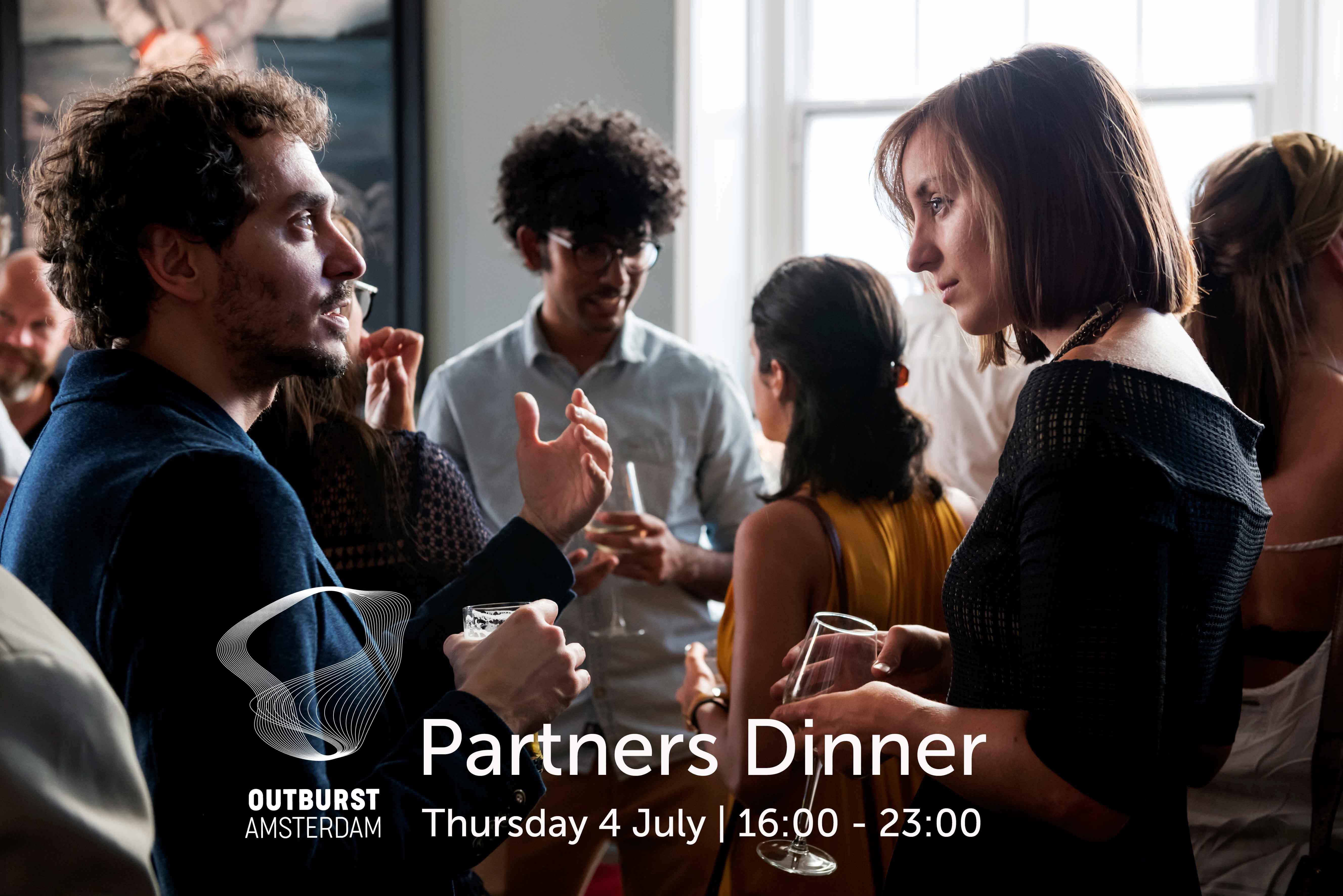 Partners Dinner
Thursday, 4 July. This event is by invitation only.
A moment to celebrate with our partners who have supported our work throughout the year.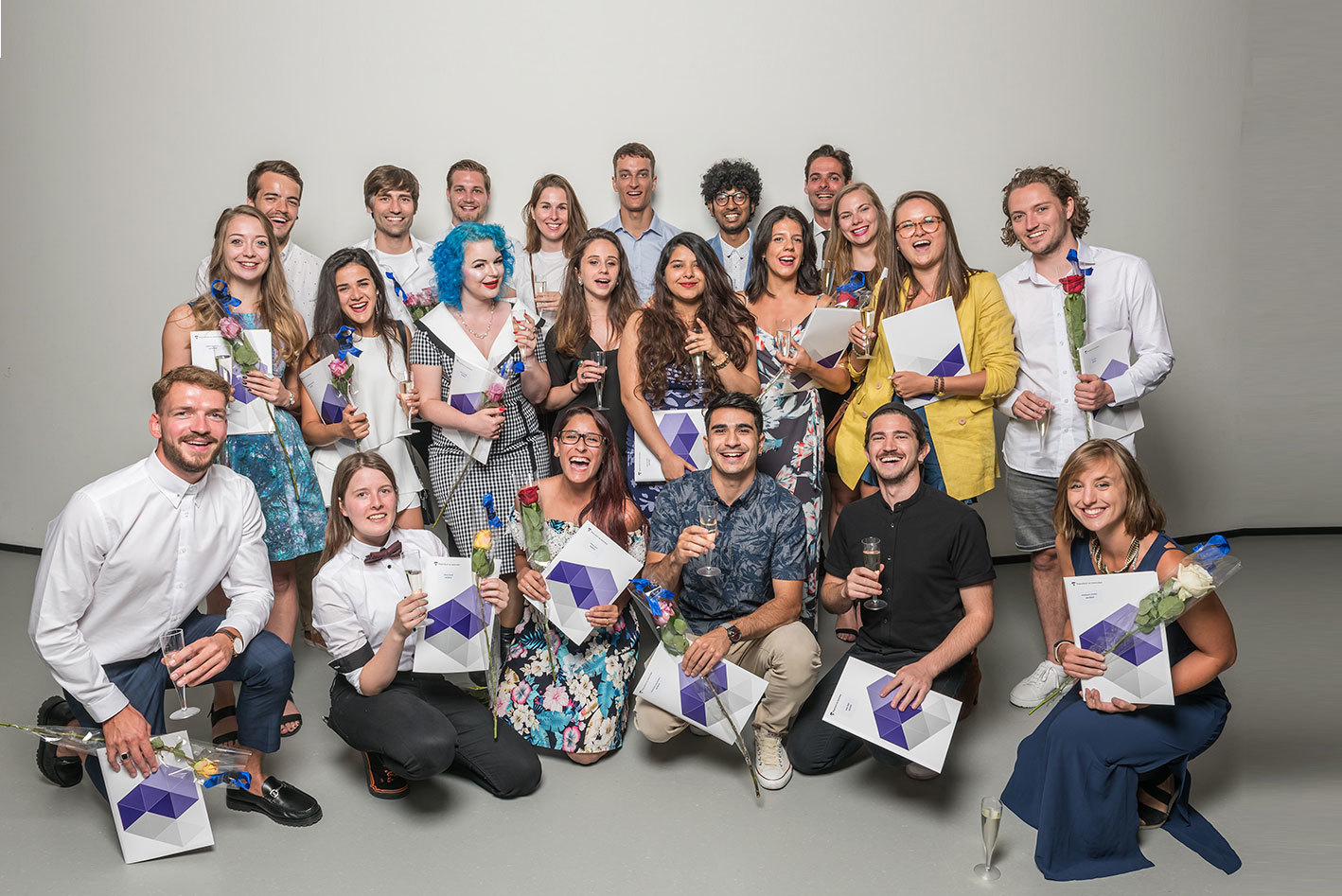 Diploma Ceremony
Friday, 5 July | 14:00 - 18:00 | AUAS Amstelcampus - Witbautstraat 2-4

There were blood, sweat, and tears but they made it! Our latest alumni will receive their diploma during a ceremony marking the end of the Outburst Amsterdam week.

If you want a chance to spot the new hot designers on the block, this is the place to be.