Online Masters Meetup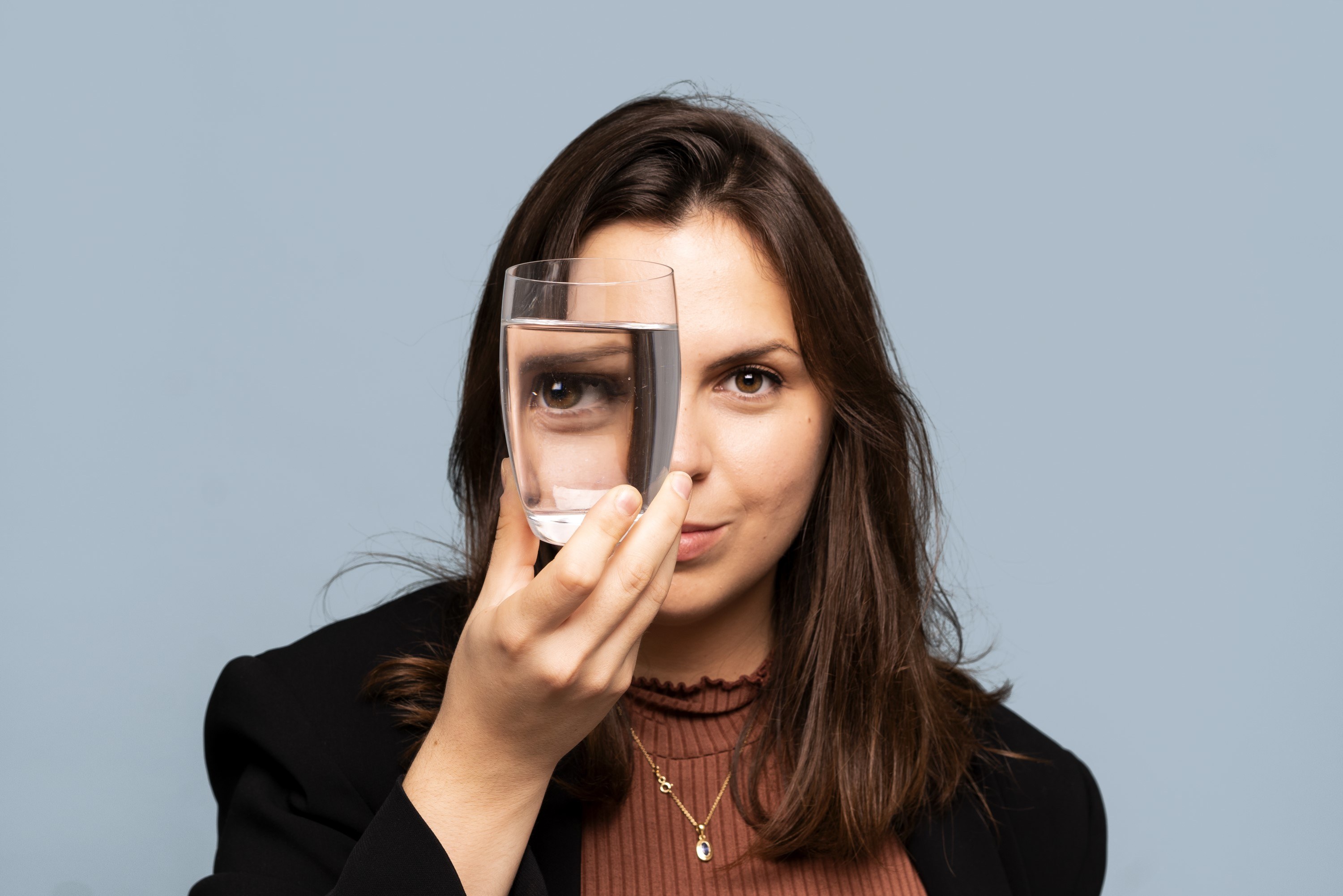 Ready to level up your design career? Come meet us online on April 18 and learn what the Master Digital Design is and what it can mean to your professional development.
First encounter with Master Digital Design
During an inspiring online Master's meetup, we will introduce you to the Master's programmes Digital Design and Applied Artificial Intelligence. We will answer questions like: What do these Master's programmes entail? What challenges will you be working on? What professions await you as a graduate? And how can the programme boost your professional development? After the live presentation (in Dutch), you'll also have the chance to ask a lecturer and student(s) all your questions during two separate Q&A sessions offered by the Master Digital Design (in English) and the Master Applied Artificial Intelligence (in Dutch).

Please note: the online Master's meetup is co-organised with the Master's programme Applied Artificial Intelligence, which is also a one-year, full-time Master's programme at the Amsterdam University of Applied Science (AUAS/HvA). Unlike the Master Digital Design, the Master Applied Artificial Intelligence is taught entirely in Dutch. Therefore, the live presentation will only be in Dutch. If you're an international student or young professional and still have pressing questions about the programme, you are welcome to join our Q&A session. This will be held in English.
Programme
7.00 - 7.45 PM CET | Live presentation Master Digital Design and Master Applied Artificial Intelligence (only in Dutch)
7.45 - 8.30 PM CET | Q&A Master Digital Design (English)
7.45 - 8.30 PM CET | Q&A Master Applied Artificial Intelligence (Dutch)

Do you think that the Master Digital Design is the right programme for you? And are you ready to level up your career in digital design? Then sign up for the online Master's meetup!
For whom is this event for:
You are considering a Master's programme but still don't know which;
You've checked the master Digital Design but are still not sure if it's for you;
You have applied to the programme but still have some questions about it;
You are curious about what we do here.
We want to meet you!
Come meet us online on Tuesday evening April 18 and learn everything you need to know about the programme and whether we're the perfect fit.
When: April 18
Where: Online (Microsoft Teams)
What time: 7-8.30 pm CET
Register for free via the link below.

This is our drive at the Master Digital Design
How do we do it:
Selected group of 48 talented professionals from around the world;
Studio-environment learning working in multidisciplinary teams;
Real-life briefings from companies ranging from Philips, Vodafone, World Wide Fund, and many others;
Close contact with Dutch creative agencies including: Momkai, MediaMonks, Clever Franke, Fabrique, Informaat;
Ability to develop own personal projects that speak to your individual interests and needs.
Give your career a Boost
Ramzi Sarieddine is one of our alumni. After a successful career as an Art Director working with brands such as Coca-Cola, L'Oreal and MacDonalds, he decided to enroll in our master's programme.

"In the last four years, technology has been changing the advertising industry. And now, to be relevant, I have to catch up and learn to do even better work."
Check out the reasons that led Ramzi to get back to school.