Mastering Online Learning with Beautiful Design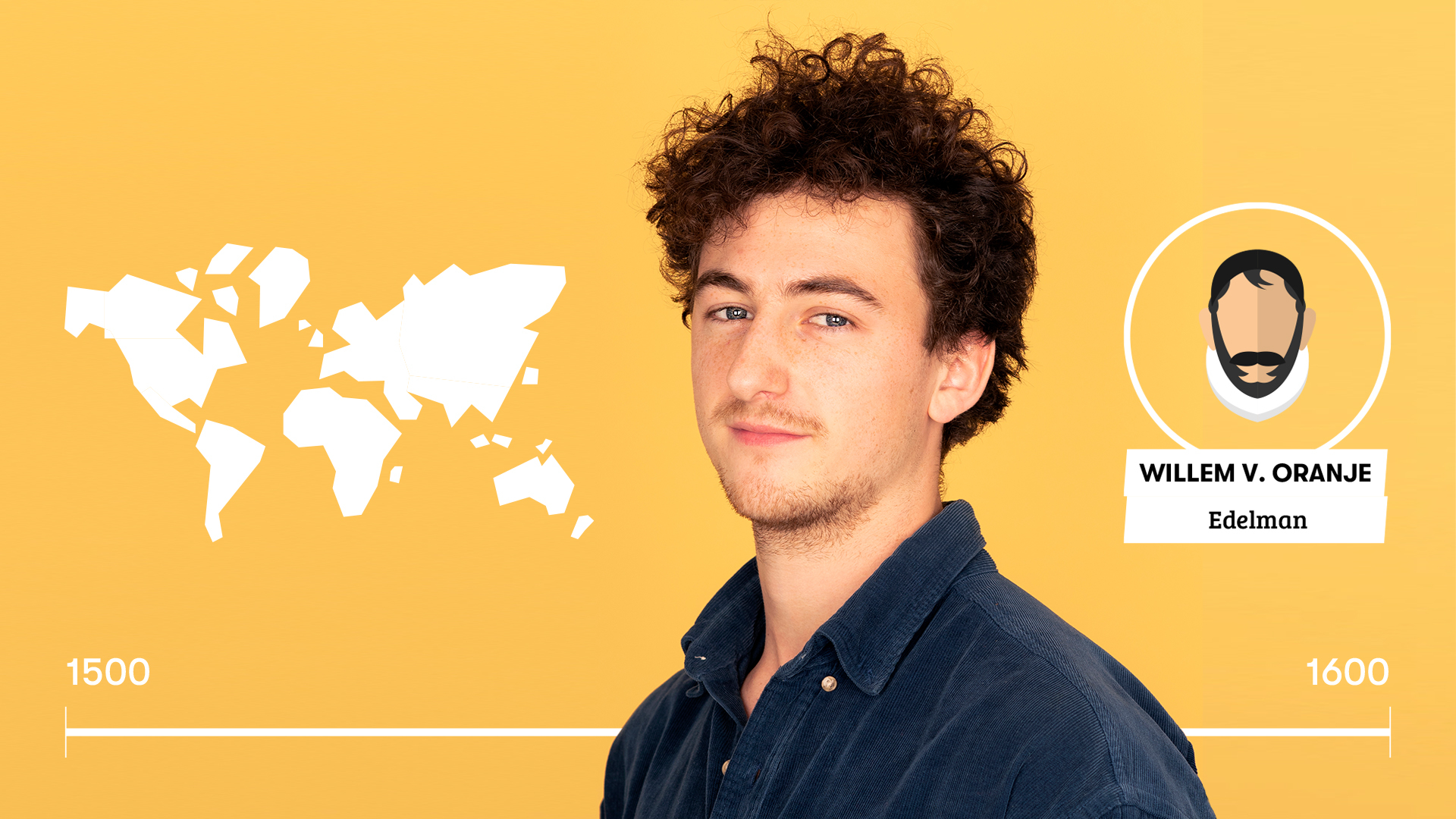 Master Digital Design student Matthijs Nolst Trenité created the online History lessons series Meneer Goedknegt in 2017. Overnight, it became a success in The Netherlands. He explains his design vision and shares practical tips for a successful online learning experience.
Since he was in high-school that Matthijs Nolst Trenité wanted to dive into the world of YouTube tutoring. Potentially with History lessons, one of his favourite subjects at school. But he wasn't impressed with the YouTube content being produced at the time.
Fast-forward to 2020. The online sphere has become our go-to tool for all things we used to do in the physical world. His project, Meneer Goedknegt (Mr Goedknegt), couldn't be more relevant today.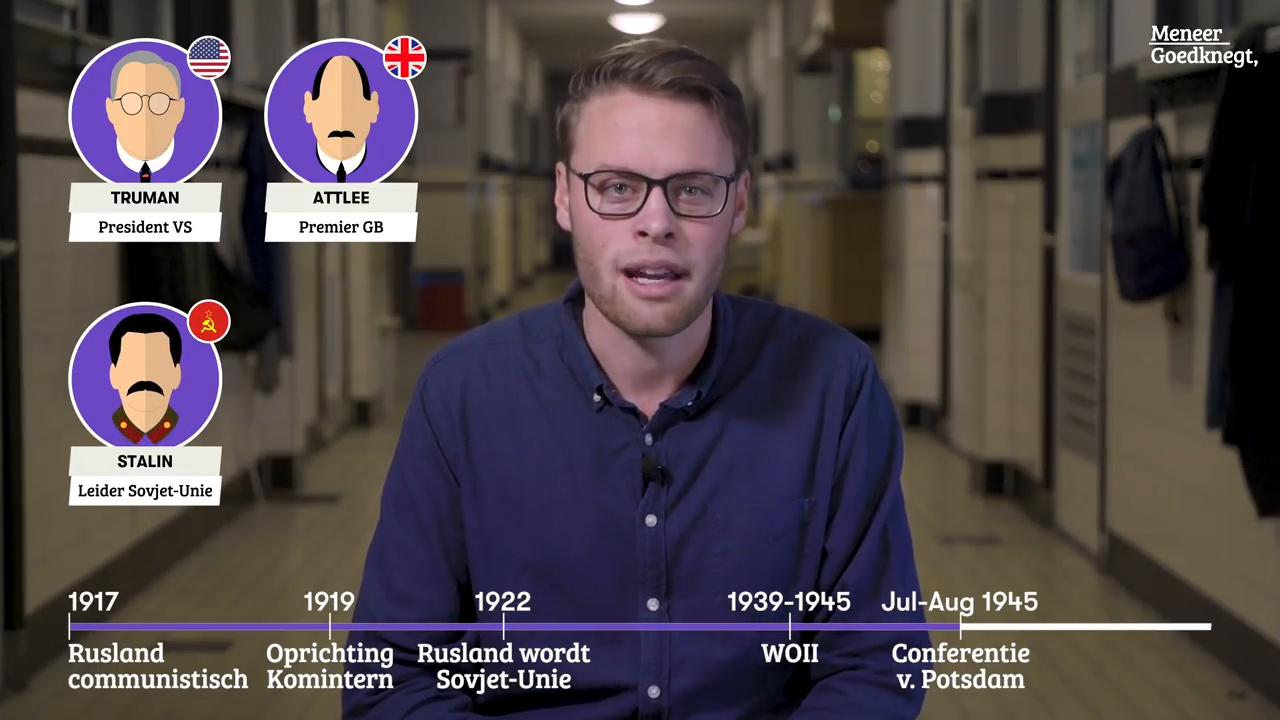 It features History teacher Rens Goedknegt explaining a wide selection of topics from The Dutch Republic to The Cold War in short videos. Matthijs met Rens while playing football and it wasn't long until he put his online lessons ambition into practice. He enrolled the camera skills of Nigell de Jong and the editing talent of Timo de Moller and the series were born.
"I started it out of love and passion for design and beautiful video content. At the time, there wasn't anything appealing on the market for students. All the YouTube lectures were very long – 20 to 40 minutes. But what came out of my research was that students can't keep focus for this long online. So, we wanted to make much shorter videos of 3 to 4 minutes each."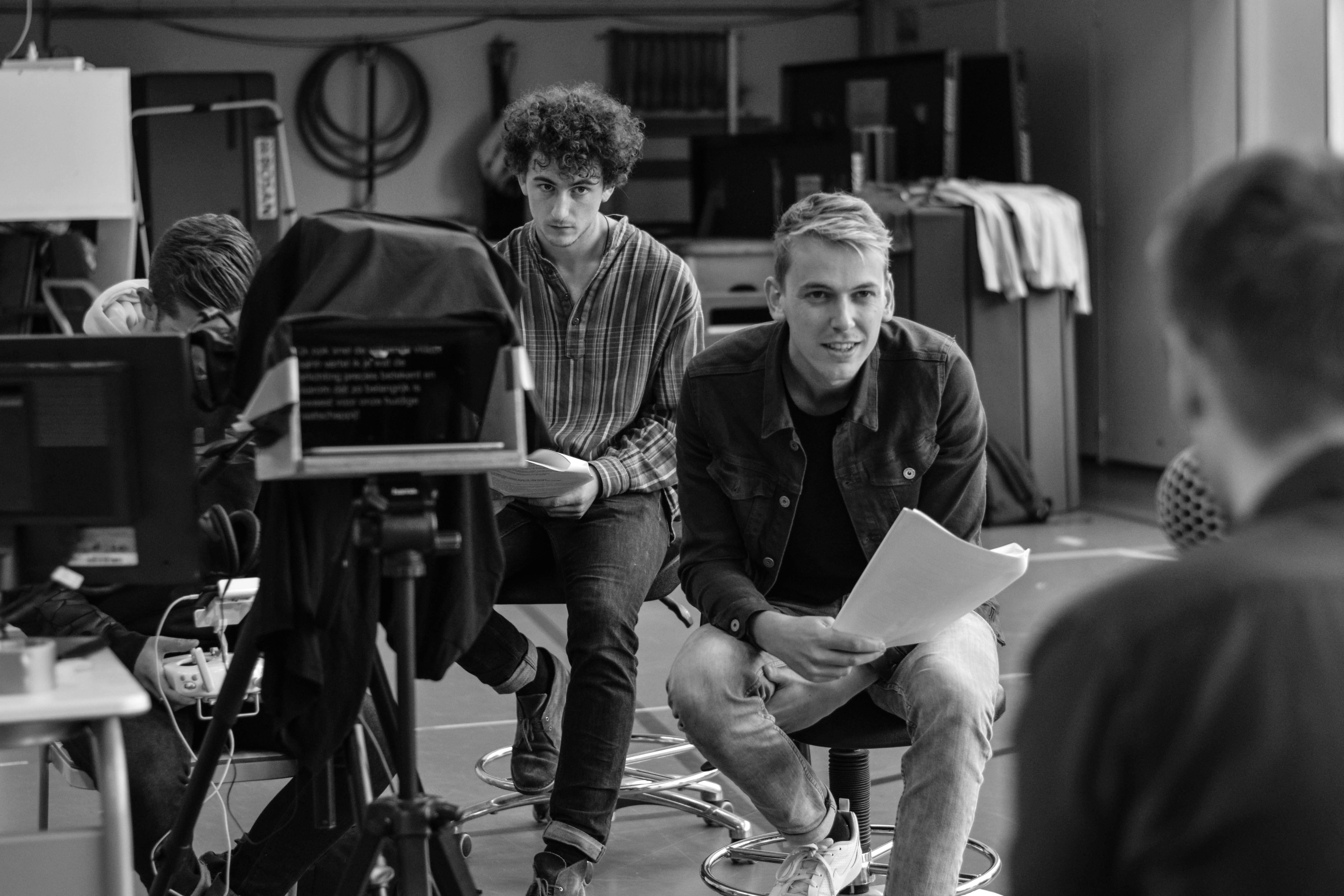 In three years, they have produced 34 episodes with a steady audience of 2,000 views on average. But then, 2020 happened. Dutch schools closed for quarantine. And, in a matter of days, Mr Goedknegt's viewership increased to 10,000.
Design Principles that Speak to its Audience
The success to Meneer Goedknegt lies in understanding its audience's needs to the core. Apart from realising students needed shorter videos, Matthijs also looked into design to help him make the tutorials more effective and appealing to students.
"We've tried to make a series that connects as good as possible with the preferences of the students concerning style, design, length, content, and flexibility of the content."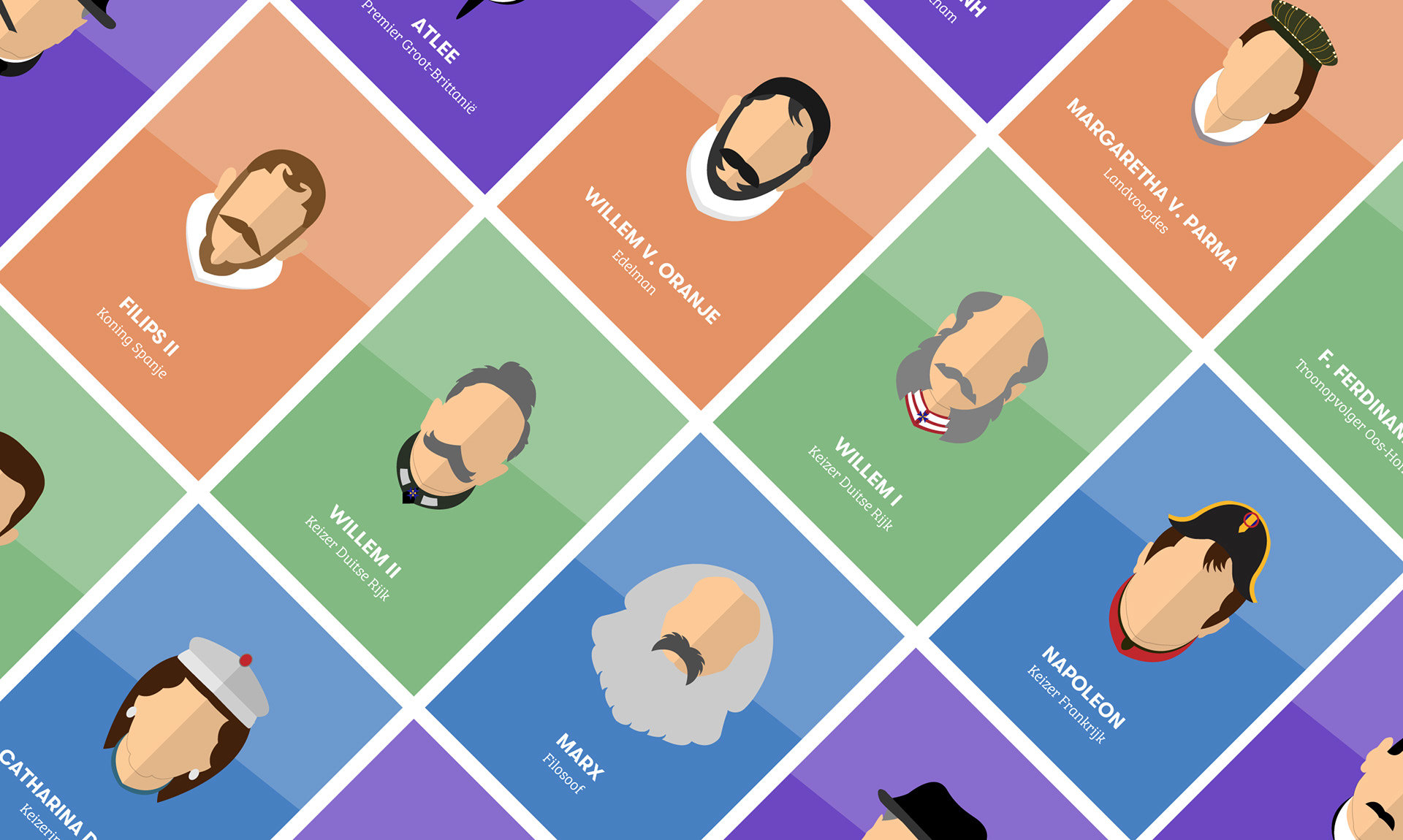 In the last three years, Matthijs has drawn close to 40 characters and icons. The visuals are key to the identity of the project and Matthijs hasn't left anything to chance.
"Making history more visual is a big goal of Meneer Goedknegt. We also wanted a playful and dynamic feel. The simplicity of the visualisations is in line with the simplification of the lesson's material. There are no face details as that would distract from the lecture. To help students keep track of where they are, we include a colourful timeline. We've also attributed colours per topic. And the brand identity includes a typography that is based on the handwriting of Rens Goedknegt himself. And, finally, sound design and sound effects on the illustrations keep that playful dynamic going."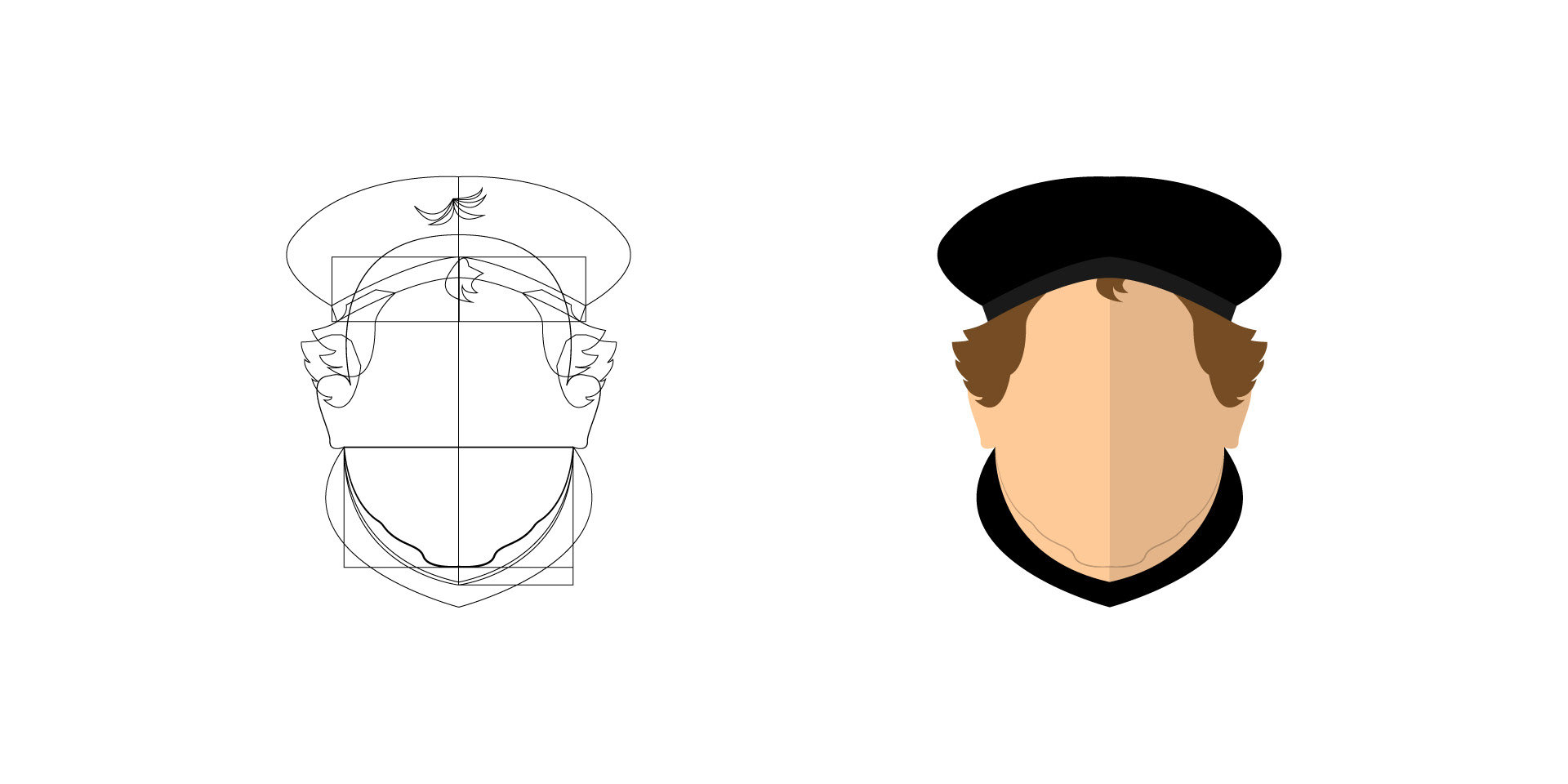 A New Way of Learning
Most of us have passed our History exams a long time ago but do need to adjust to this new online living style. Some of us may be following remote education as well.
Here are some of Matthijs tips for successfully following online tutoring.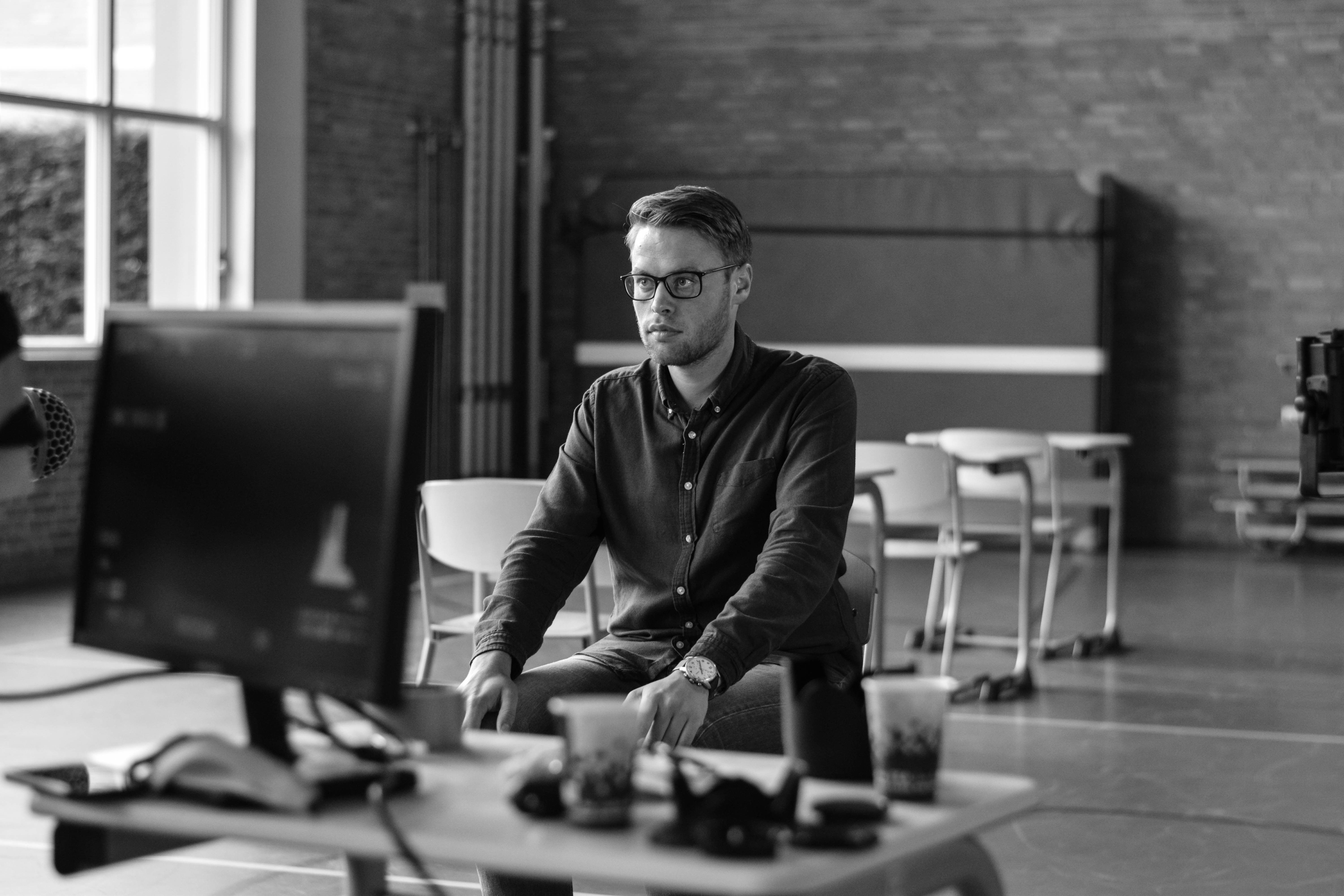 Tip 1: Hide your phone.
Focus is essential when following an online training. Your phone is the most significant source of distraction (next to your children, dog or cat) due to the constant stream of news, messages or notifications. Keep it away!
Tip 2: See your online training as a regular lecture.
Make a class schedule for yourself on paper or in your digital agenda (I like to work with Google Calendar) and make your class the top priority of your day. I work with the to-do list "Things" that you can link to Google Calendar. This way, your online training becomes an essential part of your regular rhythm.
Tip 3: Block other websites.
For example, use a Google Chrome extension such as 'Block Sites'. As a result, you prevent yourself from watching that one video about the coronavirus crisis. This gives you more focus for what is really important: your online training.