Master Digital Design Students Launch Sustainable Instagram Filter on Earth Day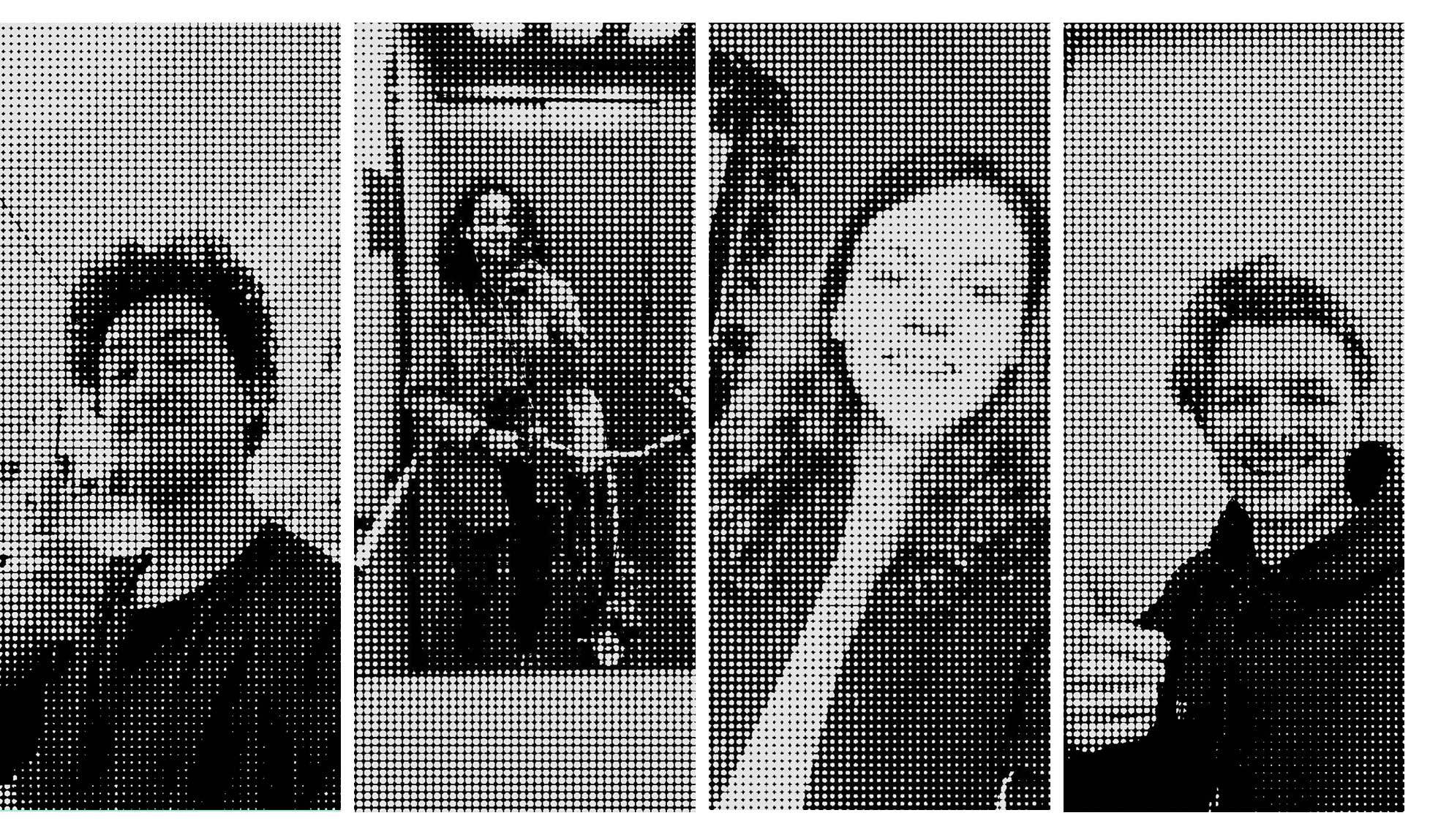 On Earth Day, digital design master students raise awareness to a lesser known hazard to the planet: digital pollution.
Every day 500 million Instagram users take it to the app Story feature to share photos and videos with their followers. The loading of such data demands large amounts of energy consumption. One Instagram Story picture can be as large as 30MB.
However, this impact is quite invisible to the normal user.
Who says we can't share beautiful content and be sustainable at the same time?
To reduce the size of the content shared in Instagram Stories, the four students created an environmentally conscious AR filter. Who says we can't share beautiful content and be sustainable at the same time?
Cue in the Sustainable Dot filter - a sort of digital take on pointillism. It uses a halftone effect, which compresses images into dots rather than tones. A lot less data is needed to fill up the images, which makes their size significantly smaller.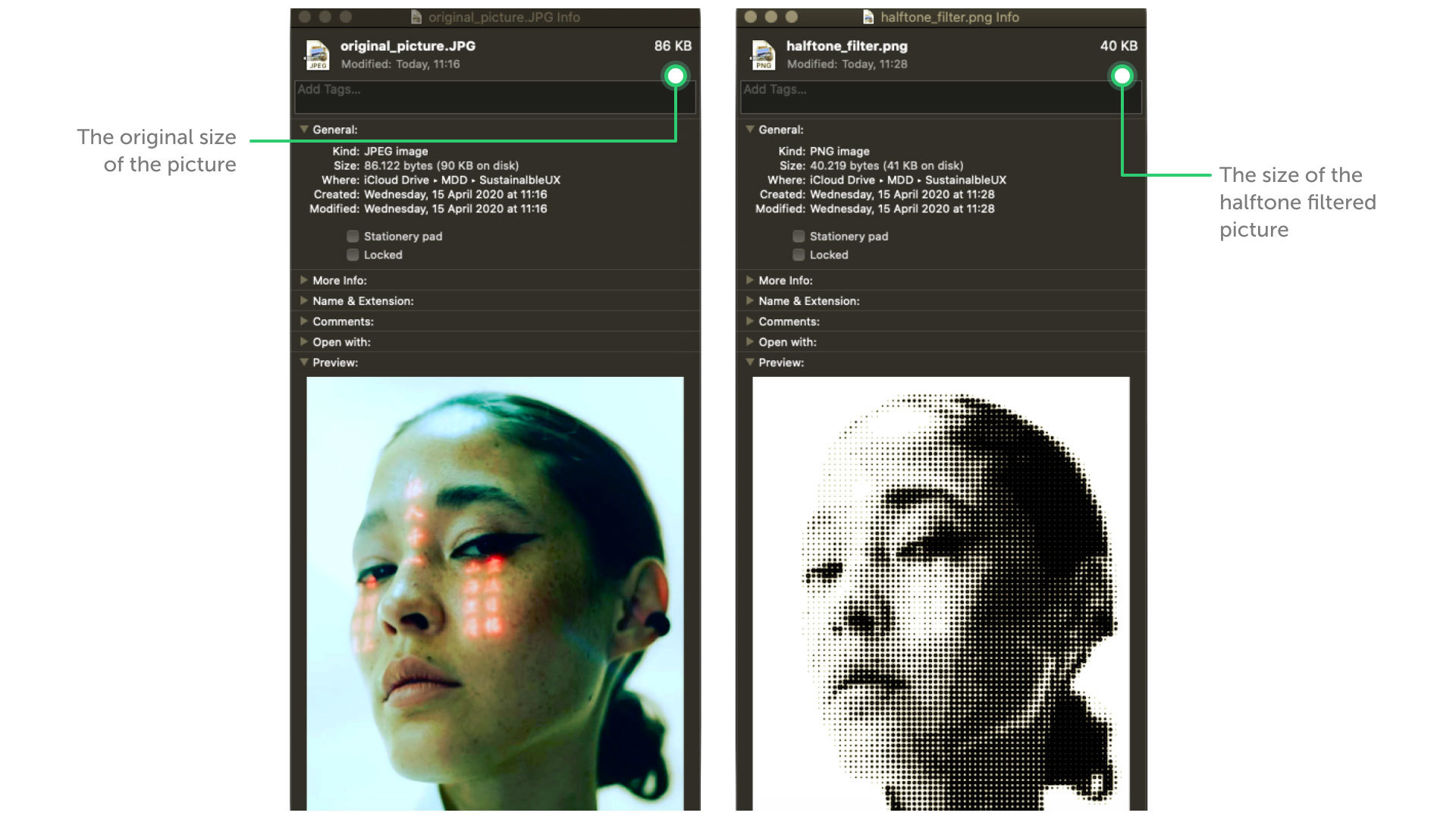 How it works
With the use of the AR filter, the students look at reducing the size of an Instagram Story at the source. The filter reads and creates a dithered image of reality in which some pixels won't have to be shown. The result is a remarkably smaller filtered picture size than the original. In fact, by using the Sustainable Dot filter, Instagrammers can reduce the size of their original picture by over 50%.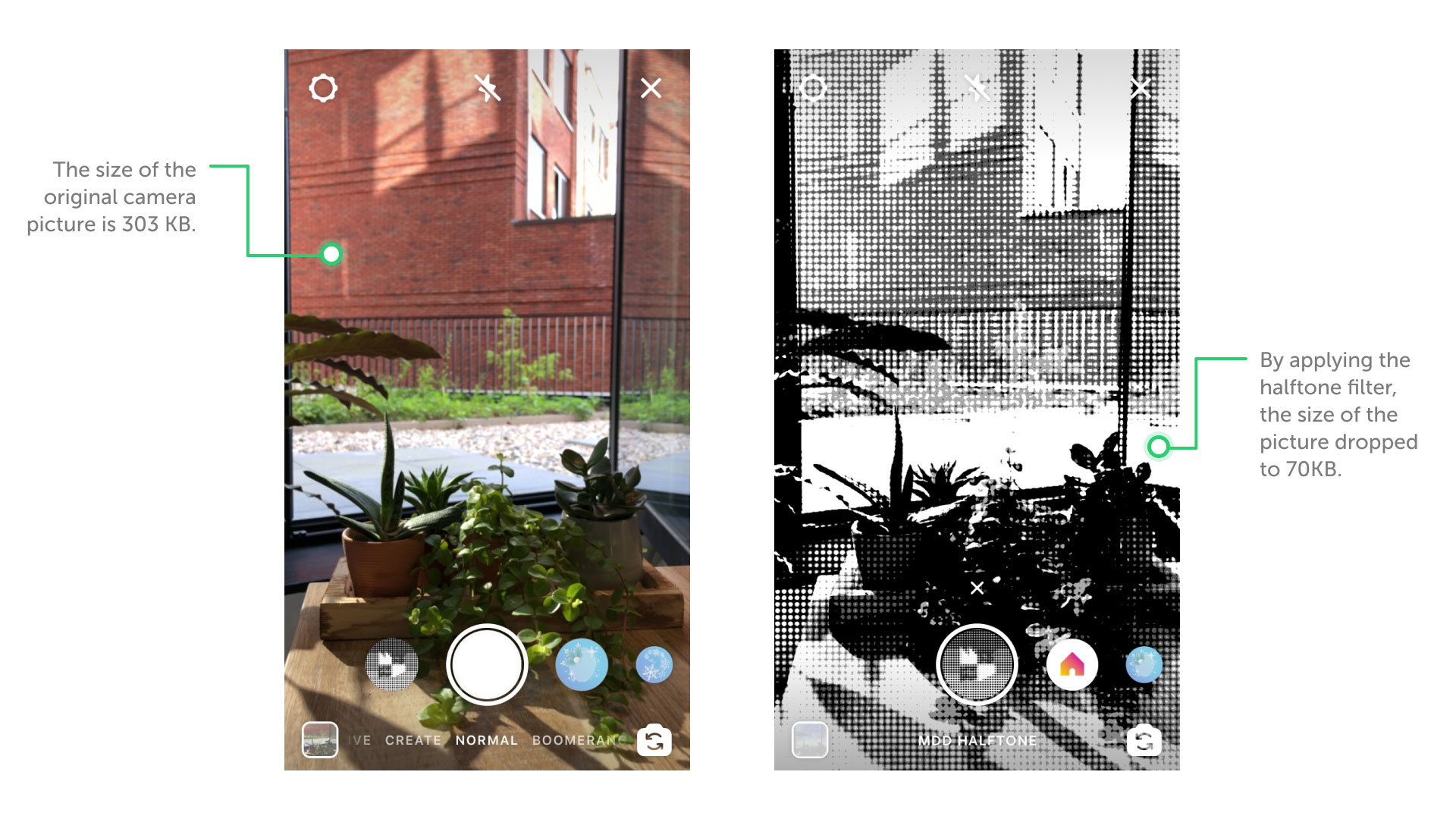 As digital design students, the group sees a responsibility in the design field to help reduce the CO2 impact of products and services. But they didn't want to push any sort of choice for users. The filter has users unknowingly become more sustainable.
"Optimisation in content doesn't have to be thrown in the user's face. It can be done in the background and still make a big difference."
Where to get it
The Sustainable Dot filter is launching on Earth Day, Wednesday 22 April and is available for all Instagram users. Simply go to the Instagram profile page of Master Digital Design (@master.digital.design) and check the middle filter icon just above the profile's feed. Save it and start snapping and sharing more sustainably.