Master Digital Design Students Host Hackathon to Help Ukraine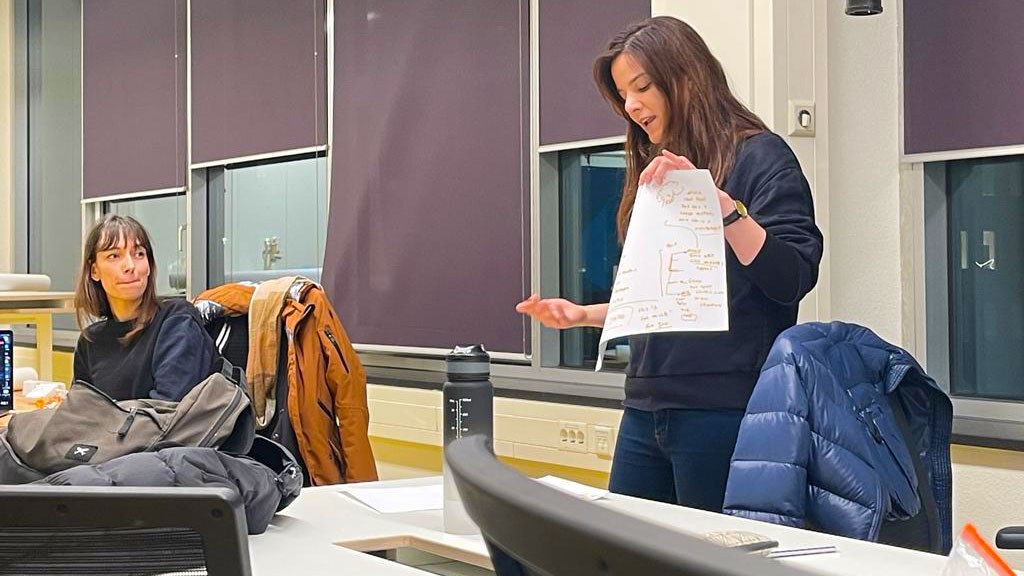 As the war rages on in Ukraine, students of the Master Digital Design wanted to contribute to help Ukrainian citizens through this traumatic moment. There are many initiatives out there but, as designers, our students want to ideate on best practices to make these efforts more effective.
Students researched what some of the issues were being highlighted by Ukrainians still in the country and those who had sought refuge abroad. They also looked at a number of initiatives already answering to these needs.
Helping Non-Profits through Design
Students Sheila Guo and Rachel Goldman realized that a lot of non-profits faced design challenges and that a lot of designers wanted to apply their skills in helping with relief for Ukraine. So, they created a Digital Creators for Ukraine – a simple portal where designers interested in helping and non-profits looking for help can sign up and find each other. https://bit.ly/create4ukraine
Support for Mental Health
Student Marianna Bonellou and lecturer Dolinde van Beek ae focusing on a solution to help provide support for young people experiencing war. "Mental health can still be a taboo for many. So, we wanted to create a tool that would help these kids and adolescents open up, normalize mental health issues, and connect them to professionals who can help them," says Marianna. It's still under works but will be available soon.
Finding a job and a home
Many Europeans are opening the doors of their homes to Ukrainians fleeing the war. Also companies are actively welcoming Ukrainian talent. There are several scattered initiatives so, students Gonçalo Melo and Flavio Valcarce brought them together through one single website where Ukrainian refugees can check available hosts and jobs in several countries. In addition to add, they are connecting locals with Ukrainian refugees who share common interests as a way to help with integration in a new country. https://eukranian.webflow.io
Other students are still checking out best practices and ways to help, so we might come back soon with more great initiatives.