Gabriele Ferri New Head of Programme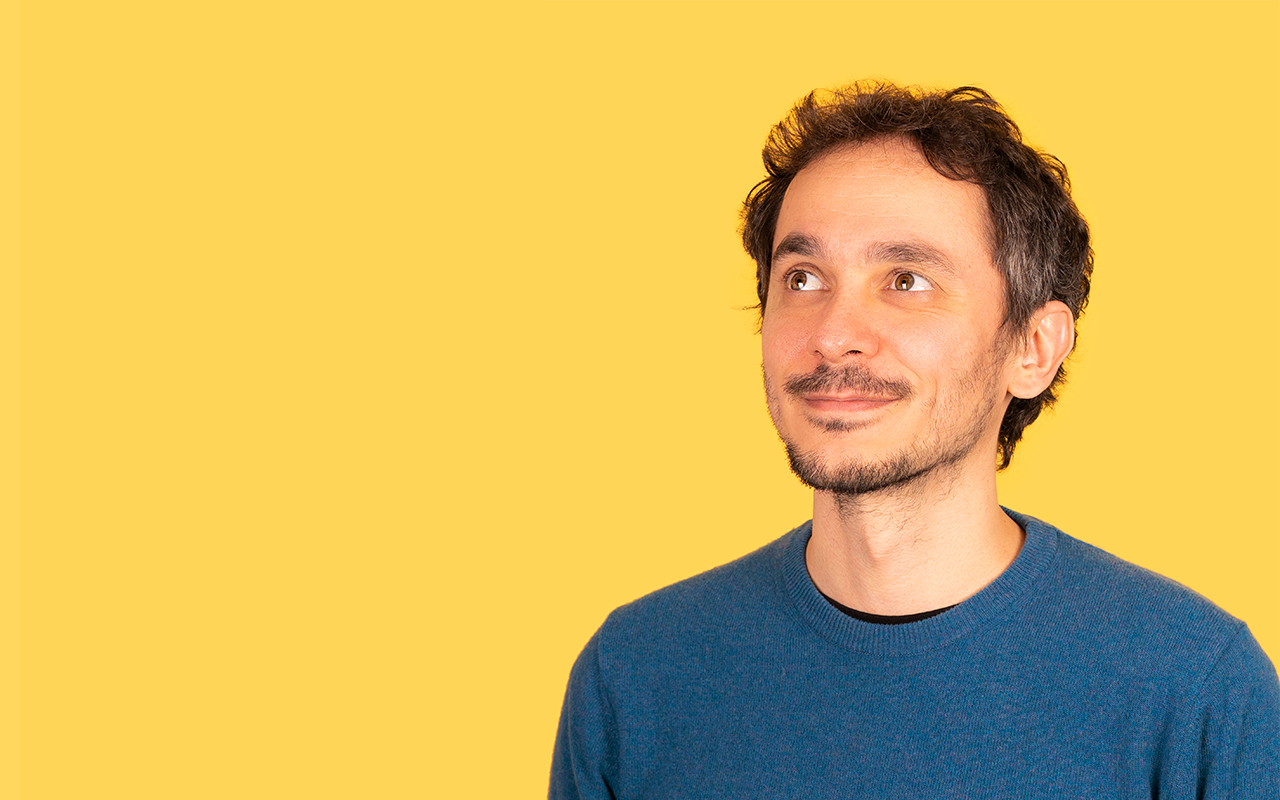 As the new academic year kicks off, so does Gabriele Ferri's new role: he's become the new Head of Programme for the Master Digital Design.
In his new function, Gabriele will be taking over the scientific direction of the master's education from Prof. Ben Schouten, who's been leading it since 2017.
"I am thrilled to step up to this position, and I am grateful to all the colleagues, students, and friends of the programme for their continued support," says Gabriele. "I believe that, in chaotic times like these, designers have the ingenuity to make a positive impact on society, and my wish is to empower a new generation of designers to reach this goal."
Gabriele is not new to the programme. He has been involved in the Master's programme since its inception in 2017 and has played a critical role in shaping it over the years. He has also served as the programme's co-coordinator (alongside Paul Geurts) and as a lecturer in Design Ethics and Design Futures.
Frank Kresin, Dean of the Faculty of Digital Media and Creative Industries at AUAS/HvA, welcomes the appointment:
"Gabriele is a multi-faceted designer and an experienced researcher with a large network and AUAS-heart. His original vision, passion for the students, and extensive track-record make him the perfect person for this role."
Next to his expertise in Design Ethics, Gabriele holds a MA and a PhD in Semiotics – both from the University of Bologna, Italy. As a design researcher, he is interested in design fiction, speculative design, and critical design.
His appointment comes as the programme doubles its number of students to 49. This year sees again a wide mix of backgrounds, professional experience, and nationalities.
"There is no such thing as 'the standard designer,'" says Gabriele. "Talent comes in all shapes and sizes. I believe that our students learn the most when they can work with classmates who arrived to the programme following different paths. That is when they are able to enrich each other's experience."
The new academic year for the Master Digital Design has officially started this week. The new group has been busy with a Design Process Bootcamp that takes place in the first two weeks of the programme. They will be soon assigned to teams and receive their first project briefings of the year.