First(-)Class Graduates 2018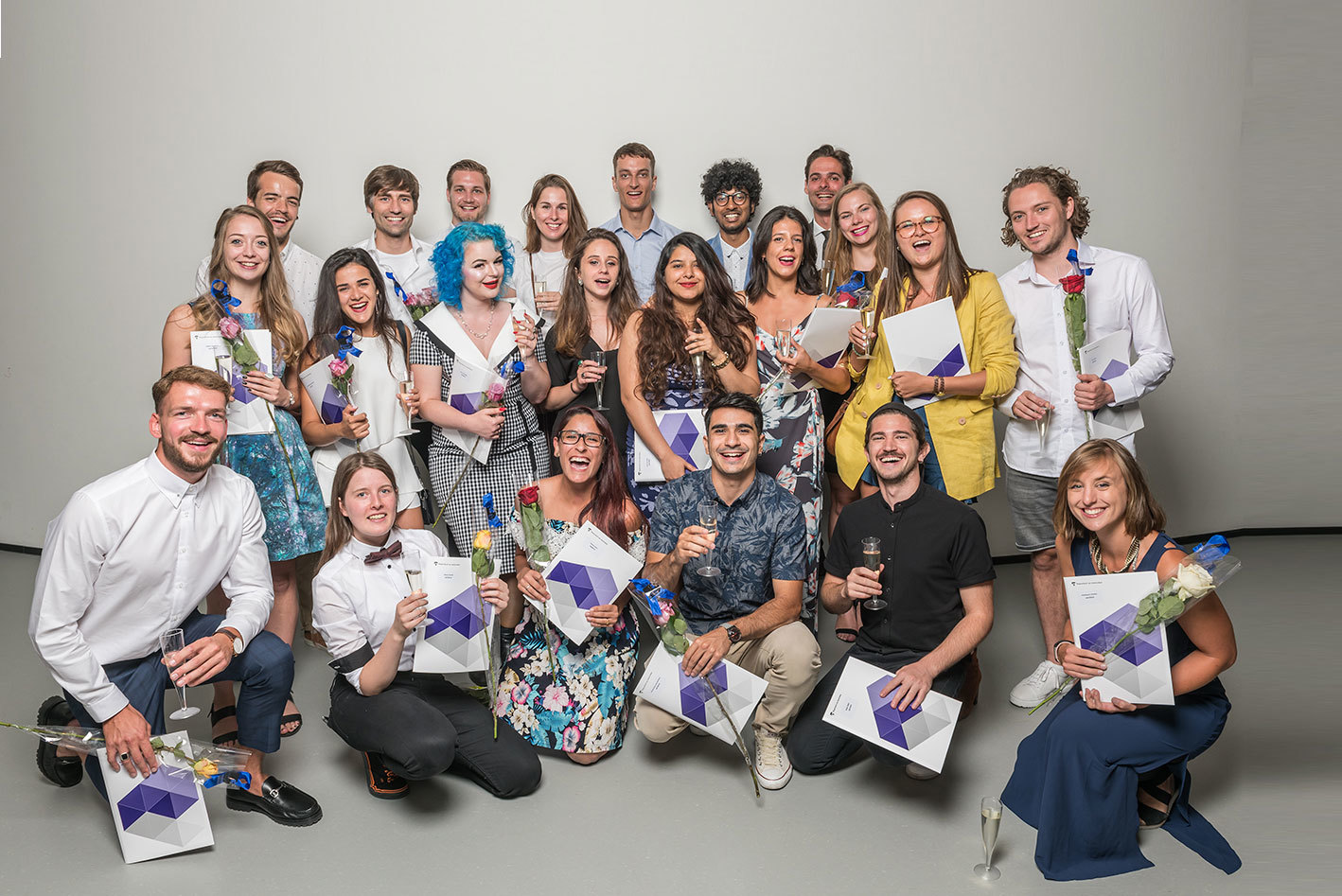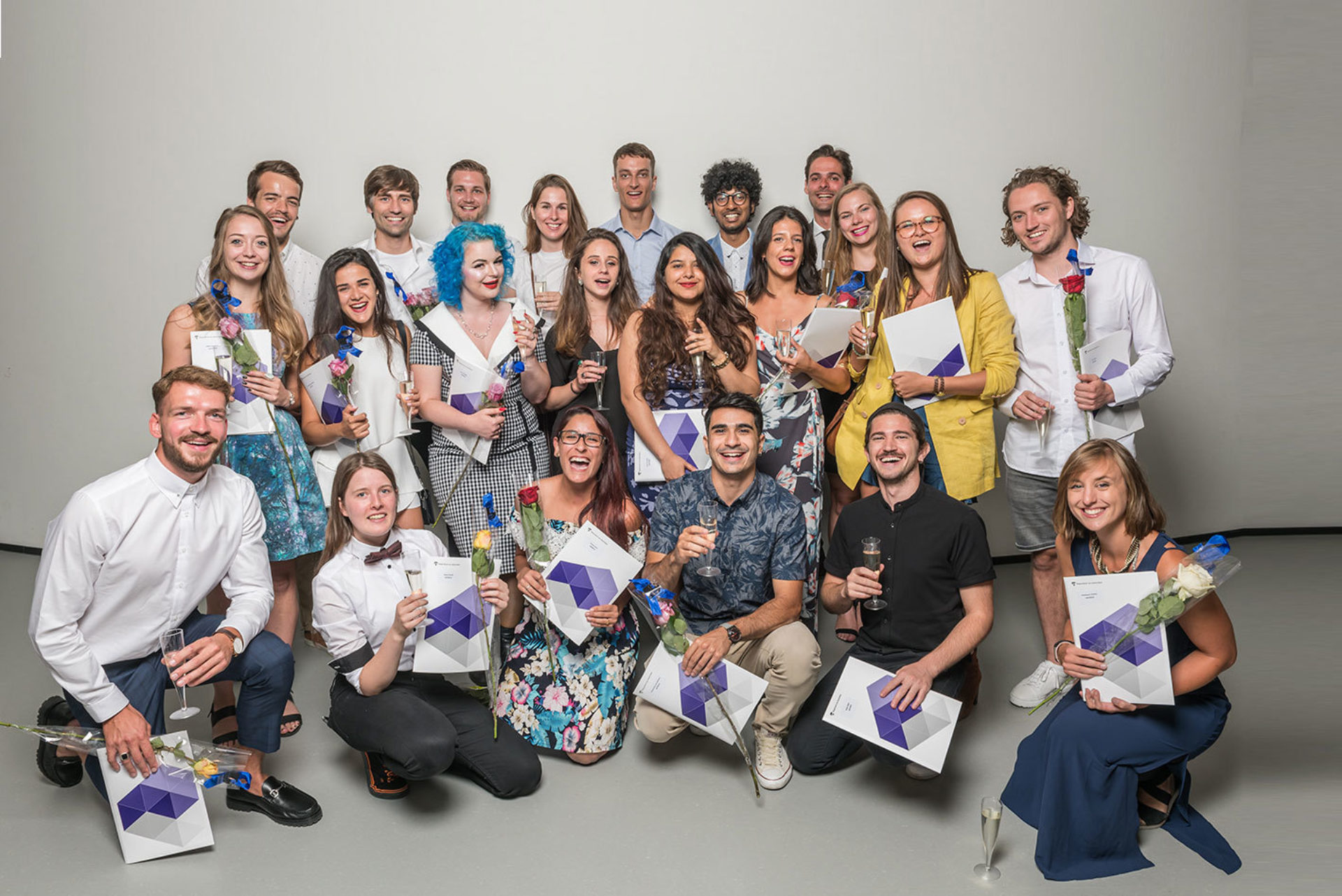 There's no doubt that farewells always come with a hint of nostalgia but the title is no hyperbole: our first class of graduates really is first-class.
The past year has all been about last Monday, 16 July, when our first group of 22 students got to wrap up months of hard work and take their diploma home.
Along the way, there were 18 projects realized by the students for renowned national and international companies. From nature apps to AI reflections, our new digital designers put their talented fingers to work on a wide range of current societal challenges.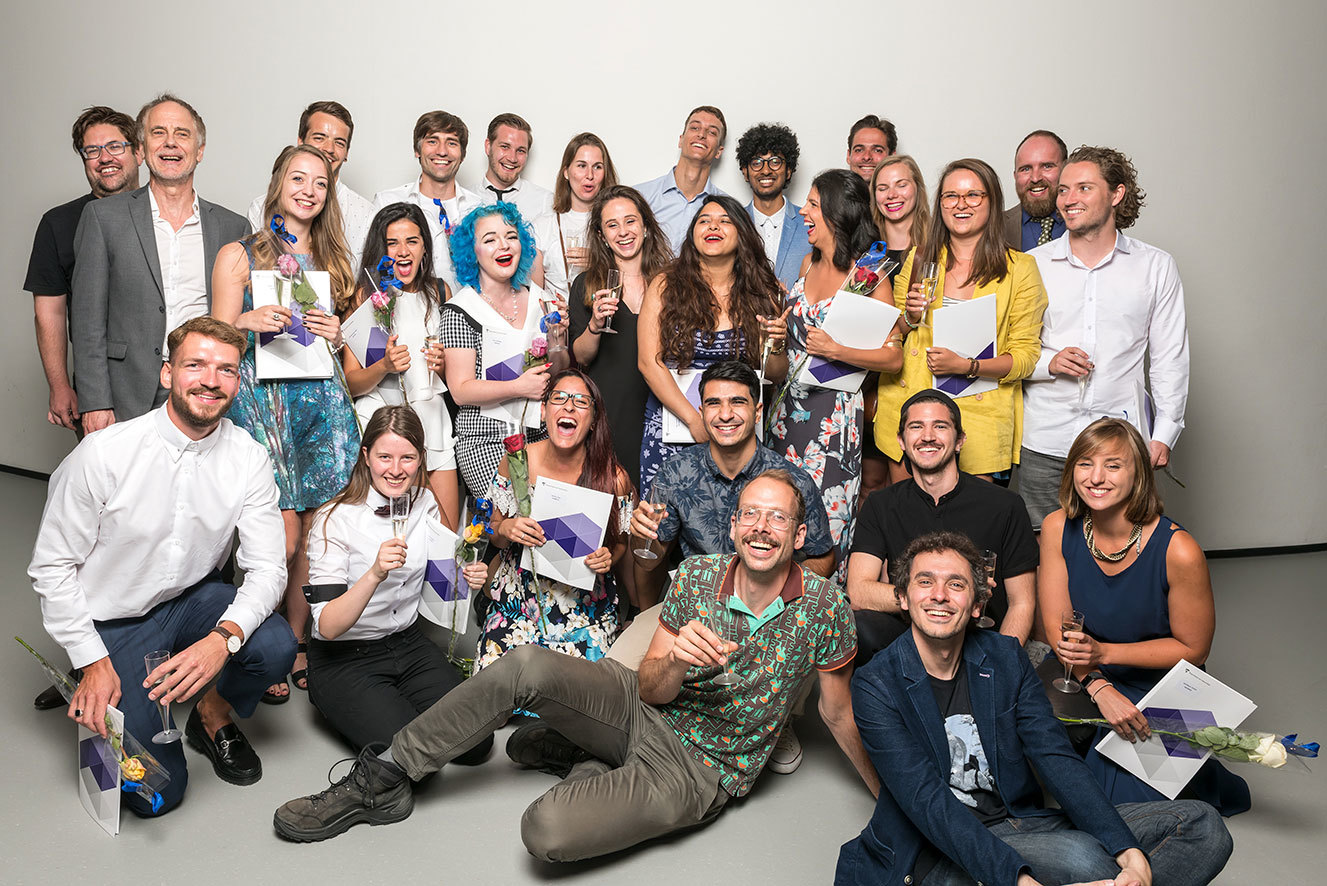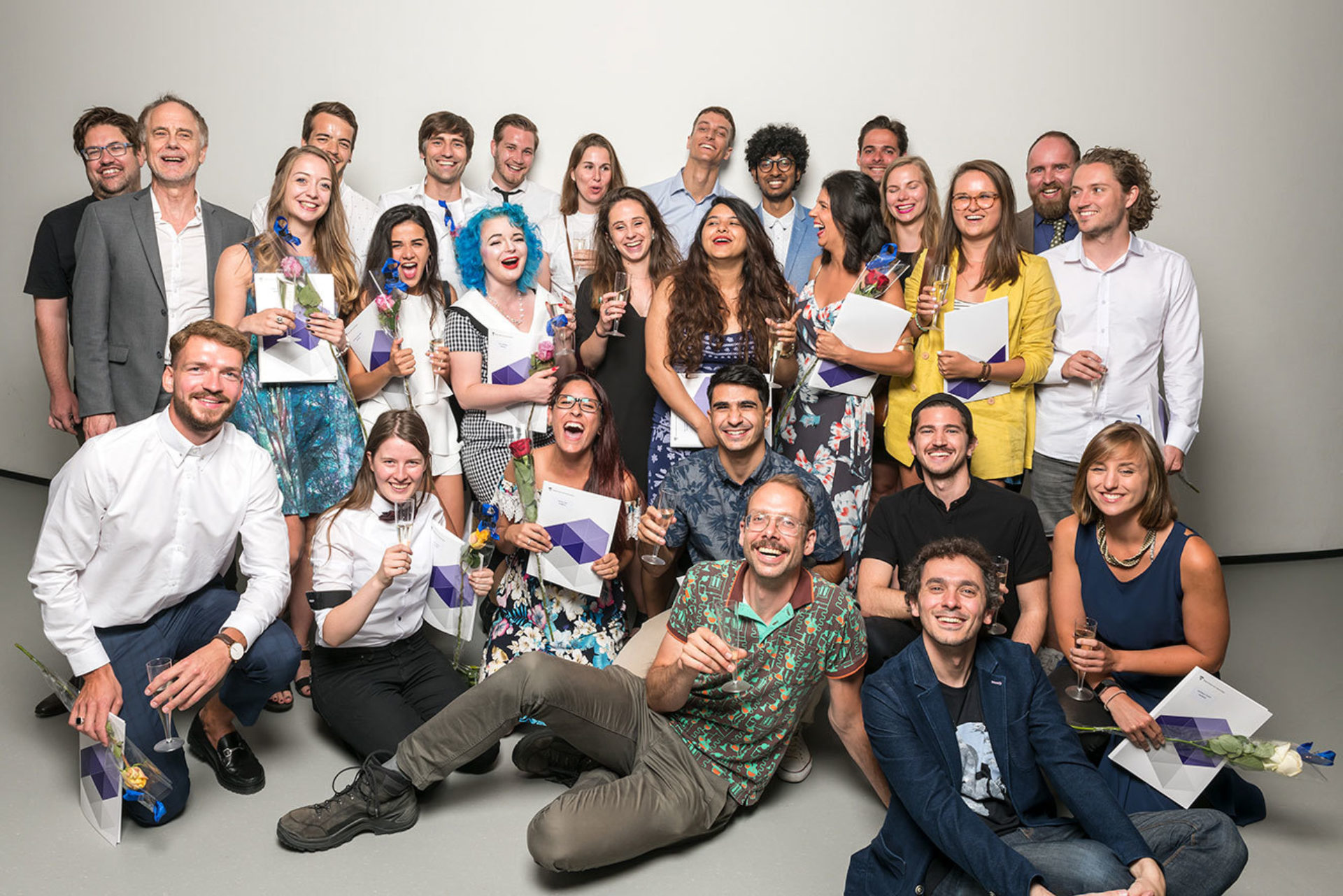 THE BEGINNING HAS NO END
It all started four years ago with a reflection from the industry: a need for a new breed of internationally orientated digital designers. And that is how nine leading Dutch digital agencies joined forces with the Hogeschool van Amsterdam to create the Master's programme in Digital Design.
In September 2017, the first group of students was welcomed to what course coordinator Gabriele Ferri describes as an exciting ride: "It was like learning to fly a plane when it's already up in the air."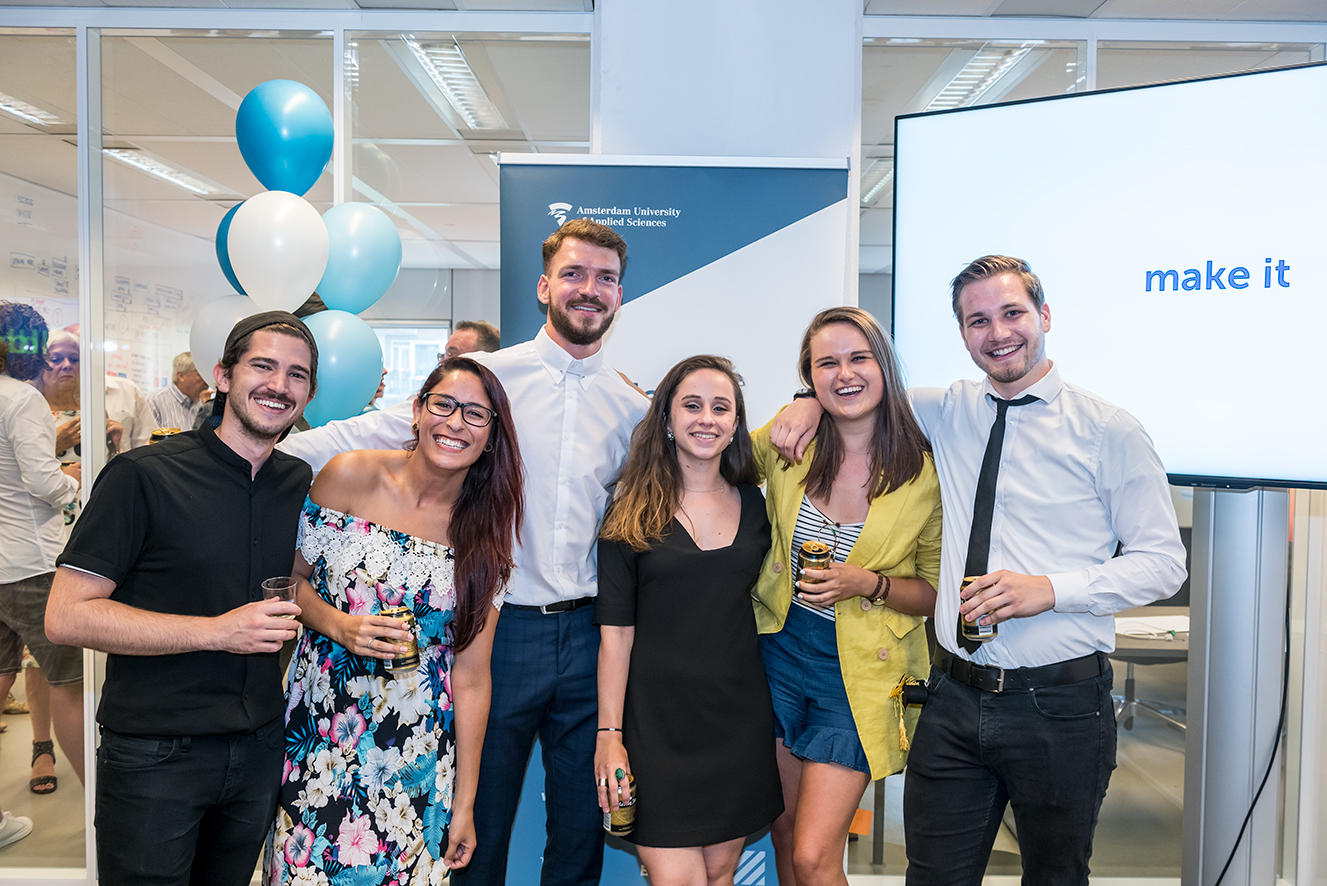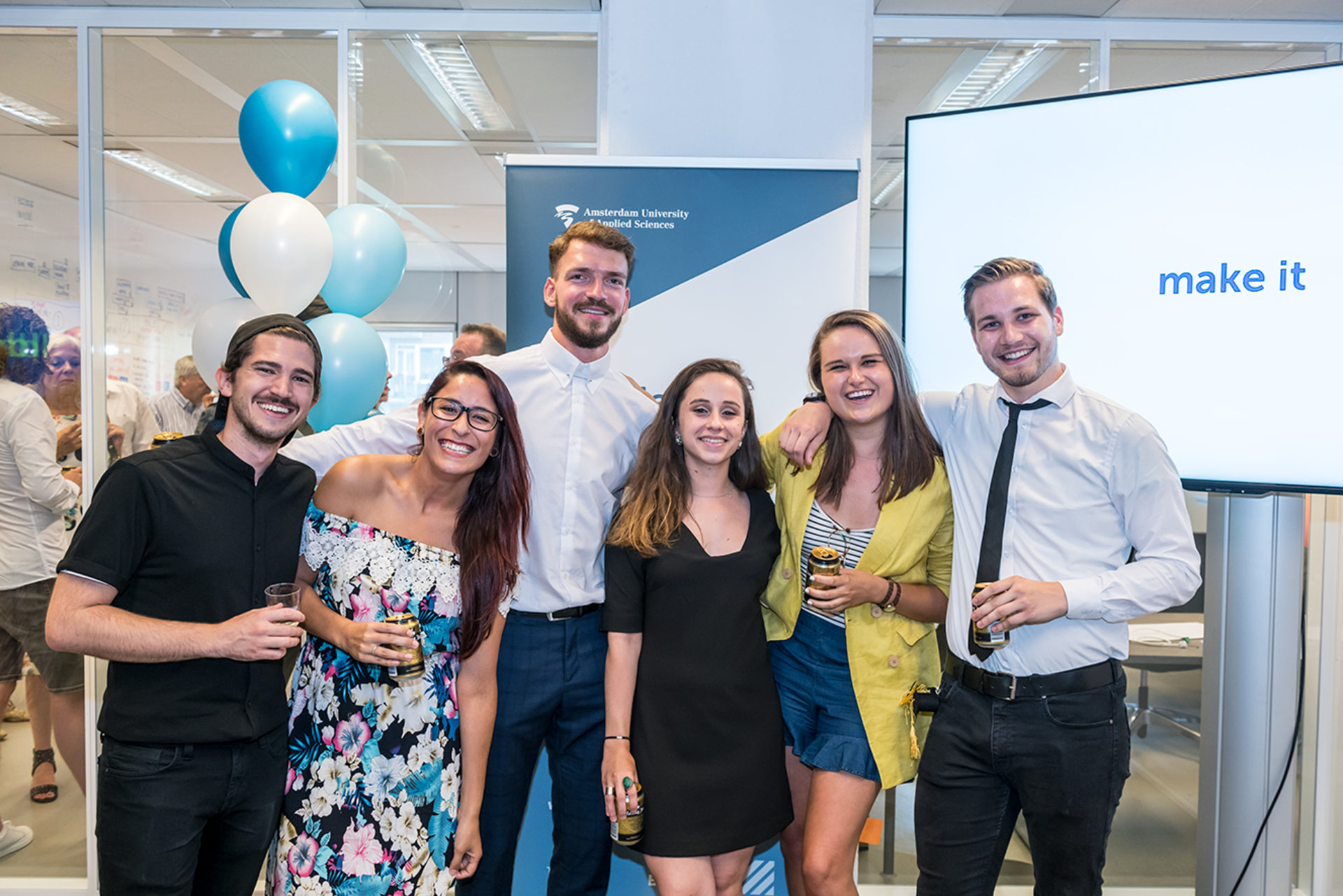 Ben Schouten, scientific director of the programme, couldn't have been prouder of the work achieved: "I saw some really great projects." He asked some of the students to summarize the study in one word. Their thoughts included: sustainable, innovative, and daring – notions that feed into what he believes this programme is all about: "It's filling up a gap and it's (a study) of its time," he said during a speech at the diploma ceremony. 
These graduates will be the most wanted in the industry.
NO PARTY LIKE THIS ONE
"These are the new hot kids on the block," says Bert Hagendoorn, specialist in growth strategy and positioning for creative and digital agencies, who has been involved in the shaping of the master's programme from the very first day. "These graduates will be the most wanted in the industry," he said just before a workshop he gave the group a few weeks back on how to present themselves as creative professionals.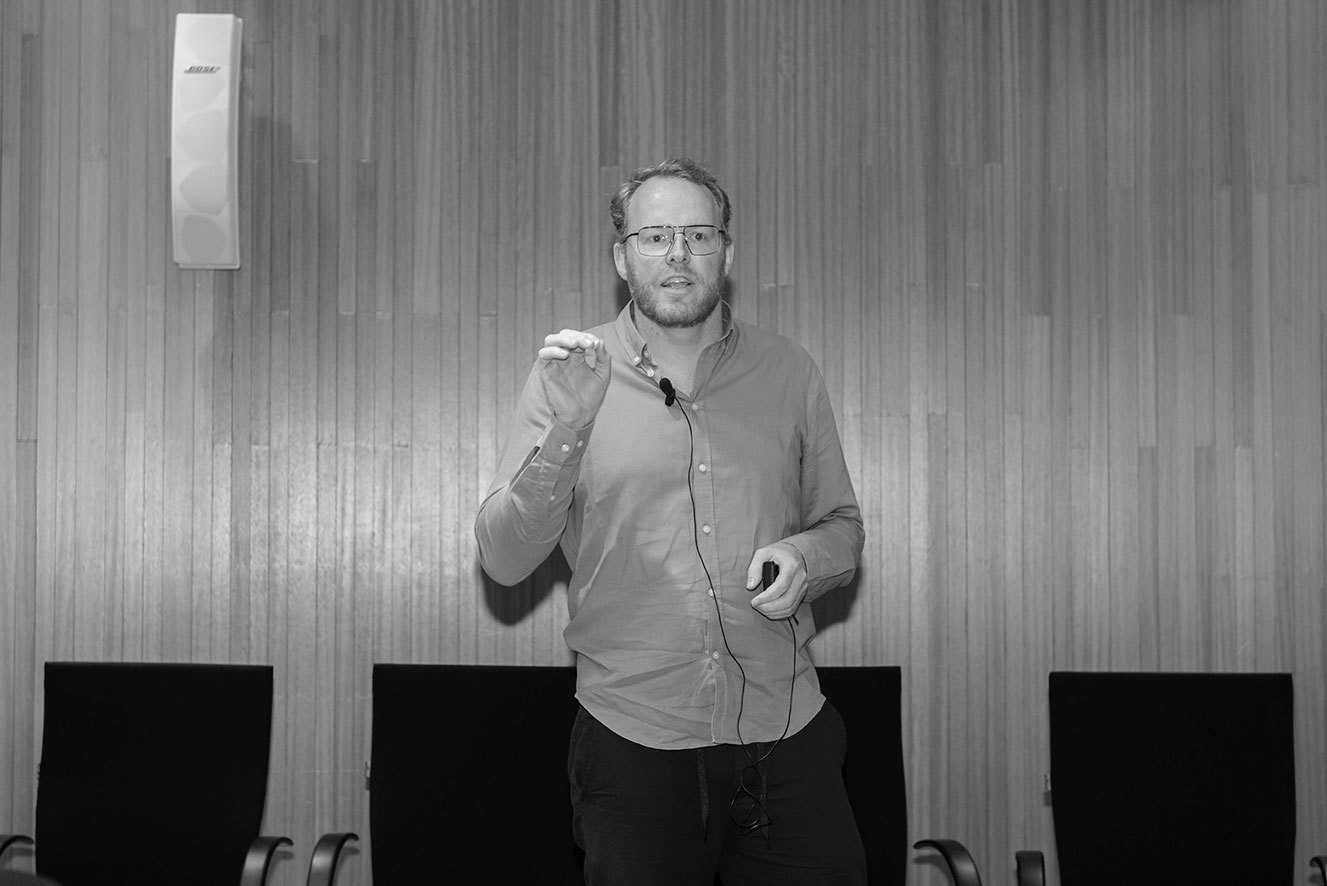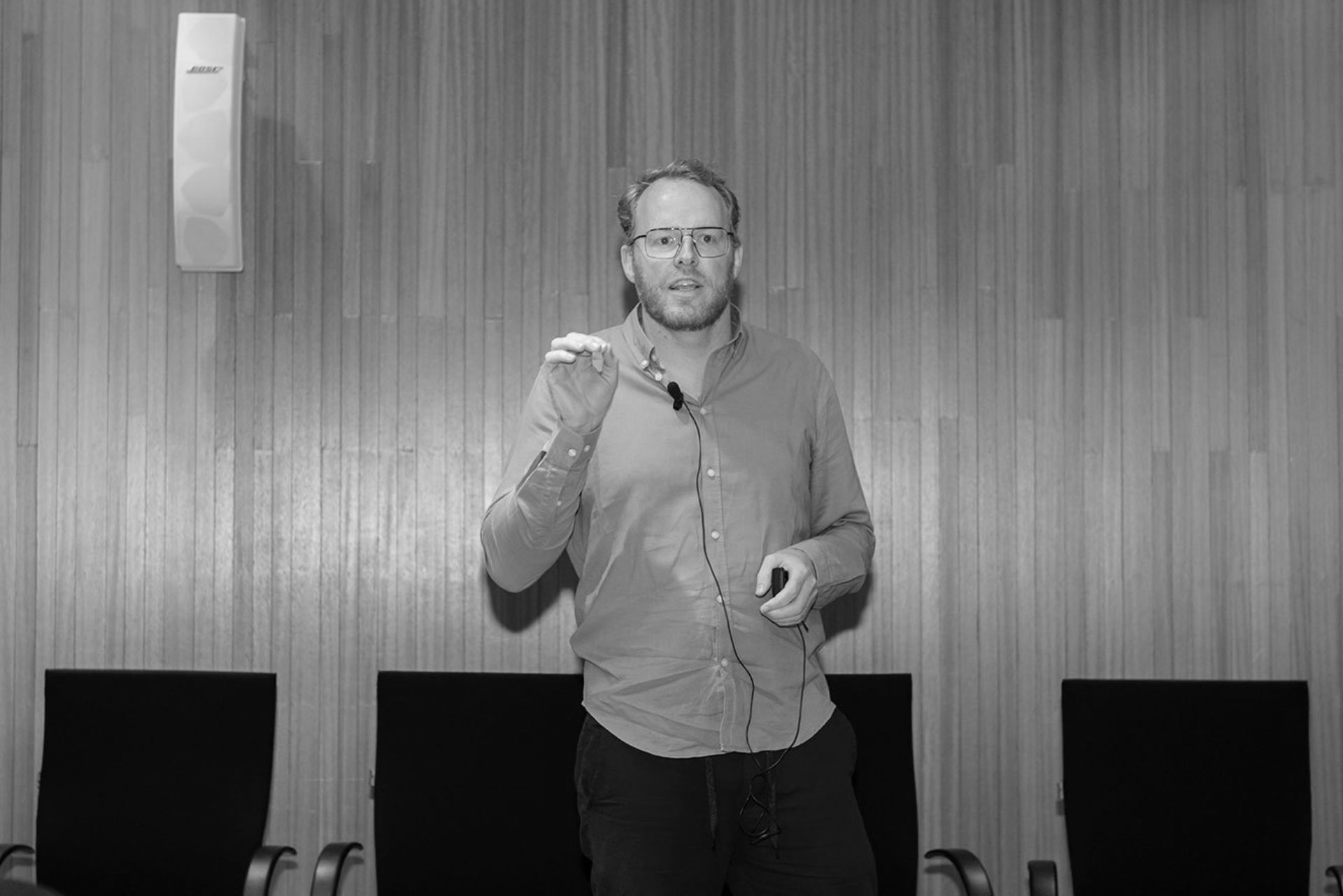 We need to make sure that we showcase to the people and to the government what kind of power design brings.
Jeroen van der Meer (Mediamonks), who gave a speech at the ceremony, says the ambition to make Amsterdam a hub for digital design is there and this master's programme is a good first step: "We need to make sure that we showcase to the people and also to the government what kind of power it brings. Everything will turn into digital design in the end." 
NEW DIGITAL DESIGN MASTERS
"I expect a fresh attitude to tackle all the challenges we face," says Jeroen van Erp (Fabrique) about the new designers. Jeroen took part in a round-table at the ceremony together with Esther te Pas (DDB & Tribal), Esmée Lechner (DDB & Tribal), and Chriz Mezöfi (Achtung!). They all provided important tips to the graduates: from the importance of showing their passion or choosing the right working culture, to the practical side of taking a deserving holiday.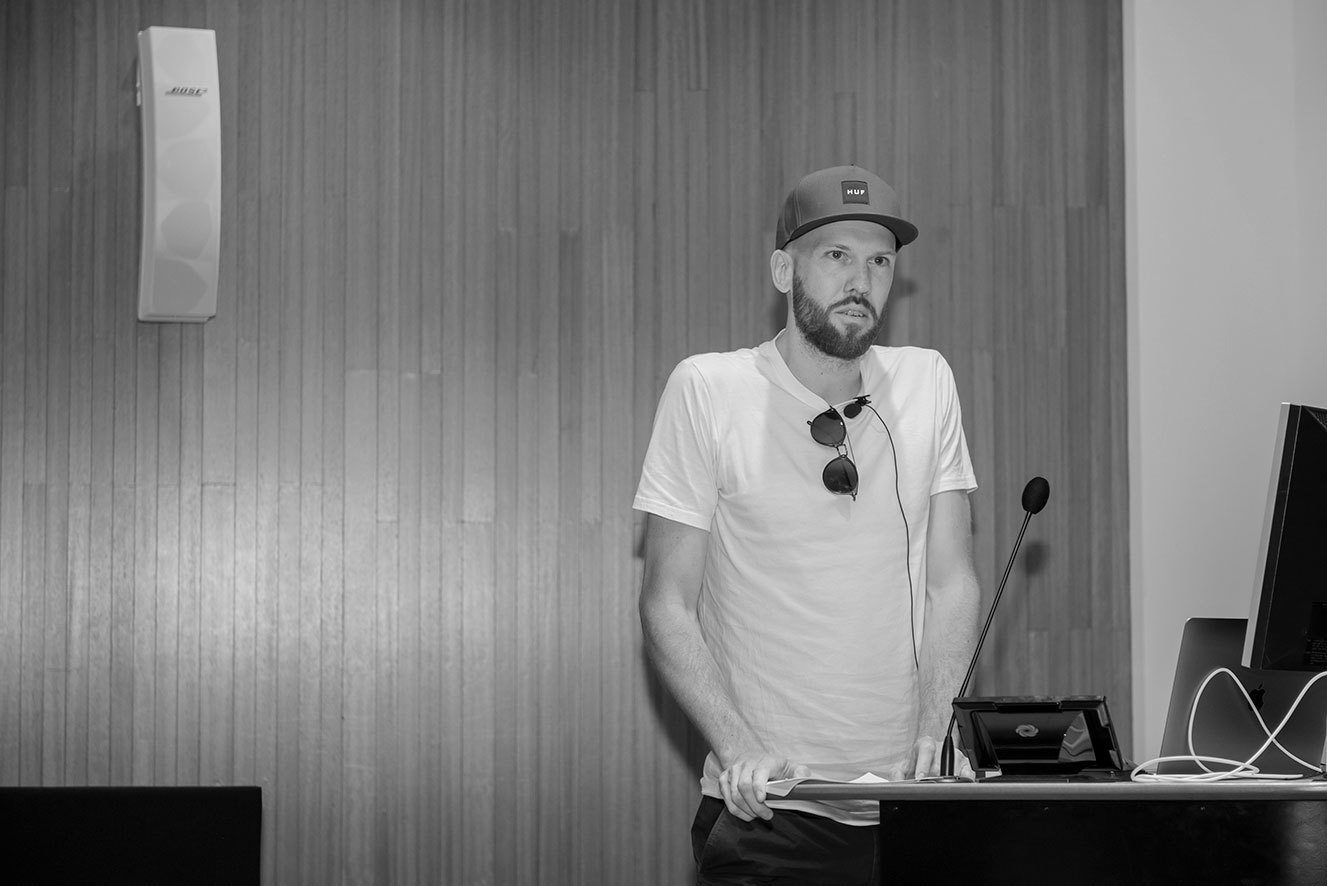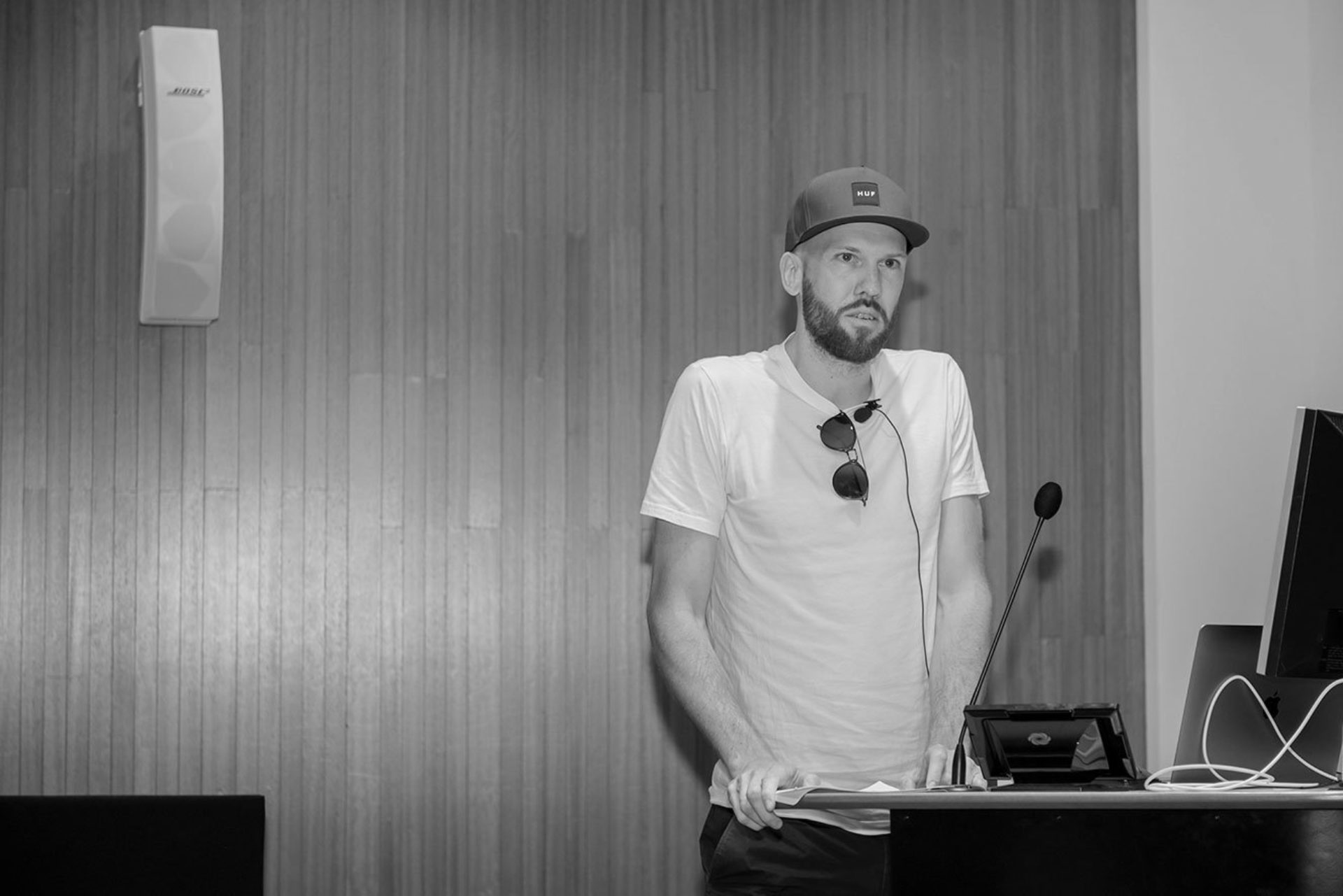 Make sure that what you're doing well fits within the team.
In a personal speech, Daniel Systma (Achtung!) cautioned the group to not assume they know it all. Deriving from his own experiences, he advised the new batch of designers to explore their talents in depth but "at the same time, look around and understand what other people are doing and make sure that what you're doing well fits within the team." 
Click on the names of this first group of graduates to learn more about them: 
Adriaan Oudemans, Anandita Punj, Bambi Boland, Beatriz Ibeas, Buğra Kantar, Carmen Scherbaum, Chantal Ramzy, Clara Lanthiez, Edwin D'Mello, Gabriela Prattingerová, Genèviéve Korte, Jouke Zult, Konstantinos Partheniadis, Lena Heinrich, Matt Jongbloet, Milan van der Maaten, Ondřej Kocholatý, Pinar Kesenci, Roselinde Loeffen, Sander Boer, Vera van Horik, Vincent de Bel
Photos by Ilco Kemmere