Digital Design Student Wins Honourable Mention at IDA Design Awards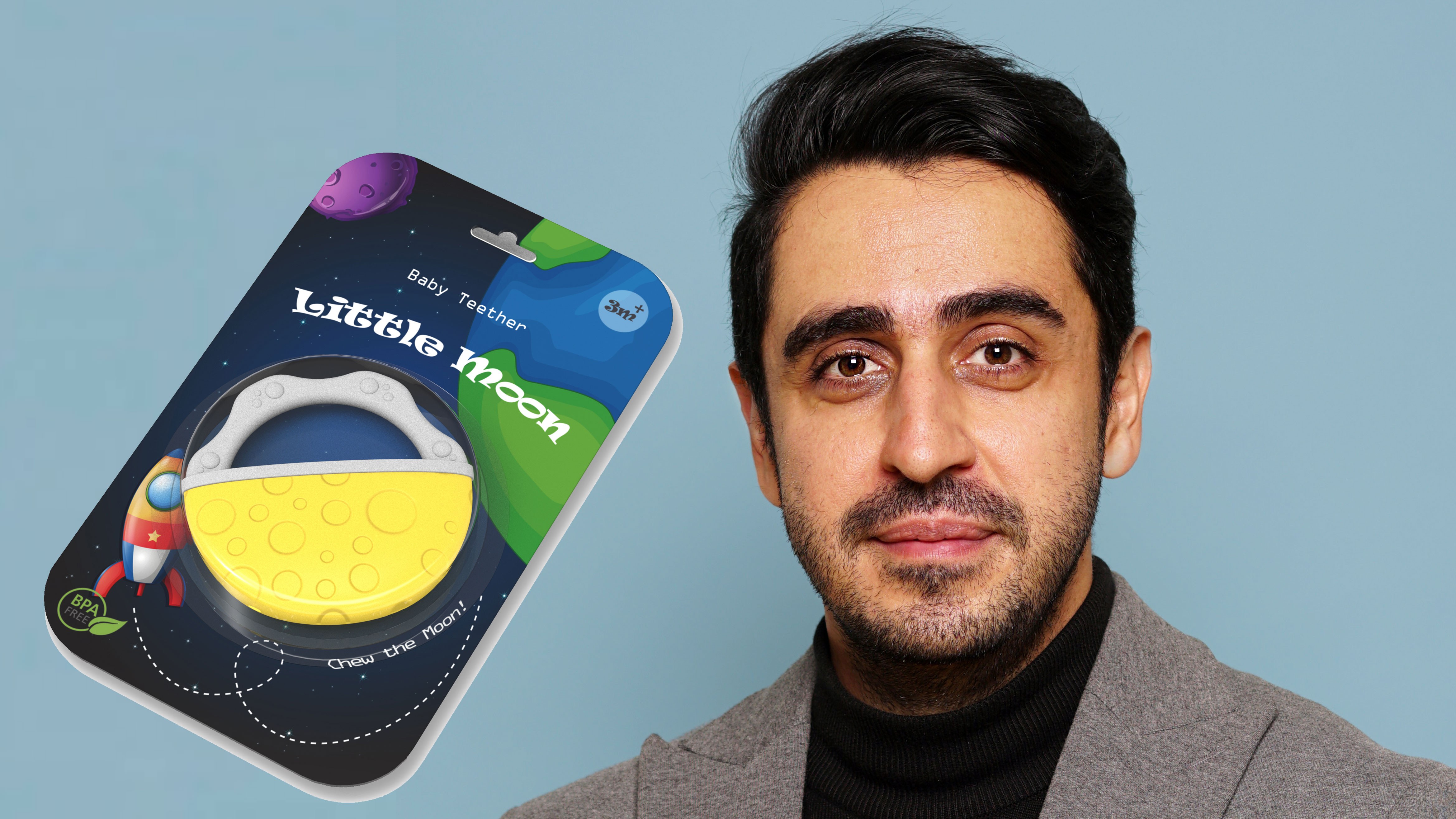 Mohammad Afkhami, student at the Master Digital Design, won an honourable mention in IDA- International Design Awards 2021 competition with his design of a teether for babies. He shares this achievement with co-creator Ghazal Jafarnejad, whom Mohammad met during his Industrial Design studies at the Tehran Markaz University of Art and Architecture.
Little Moon contains water and can be stored in a fridge. The cooling effect helps soothe the pain and itching experienced by babies during their teething period.
"As an industrial designer, I had several experiences working with adult users/clients," says Mohammad, who counts with over five years of professional experience in both architecture and industrial design. "I found a new challenge in this specific category and I wanted to try something new for a change."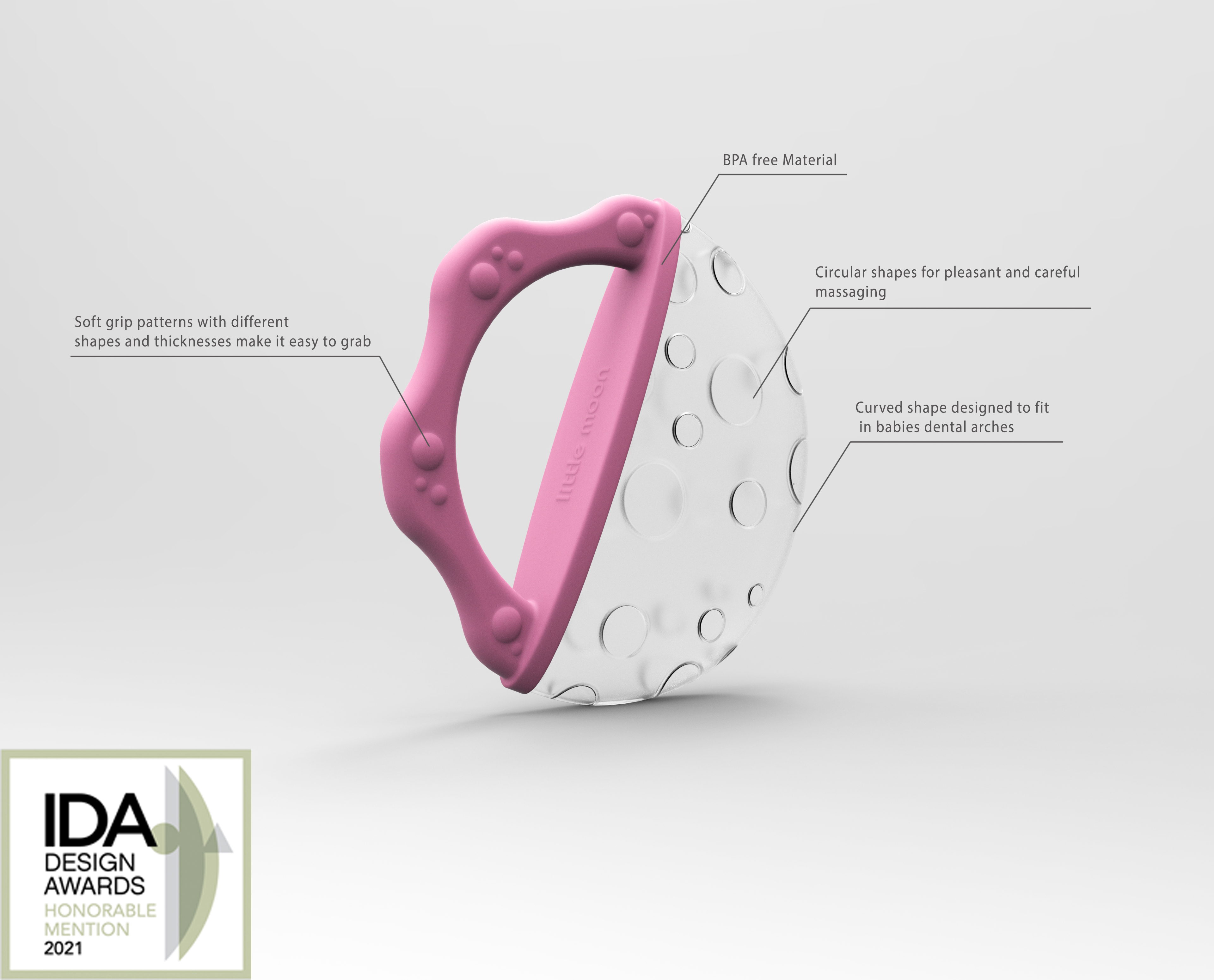 And that novelty was designing for an audience who actually can't communicate their needs and wishes. That turned out to be quite a learning curve for Mohammad: "I learned about the value of research in the initial stages of the design as I had to take into account extra safety measures and also their behaviour."
Little Moon is part of a collection of four pieces that Mohammad and Ghazal designed for children. All of the products were inspired by space elements such as the sun, moon, rockets, and astronauts. Space is a theme that has caught Mohammad's fascination since he was himself a child.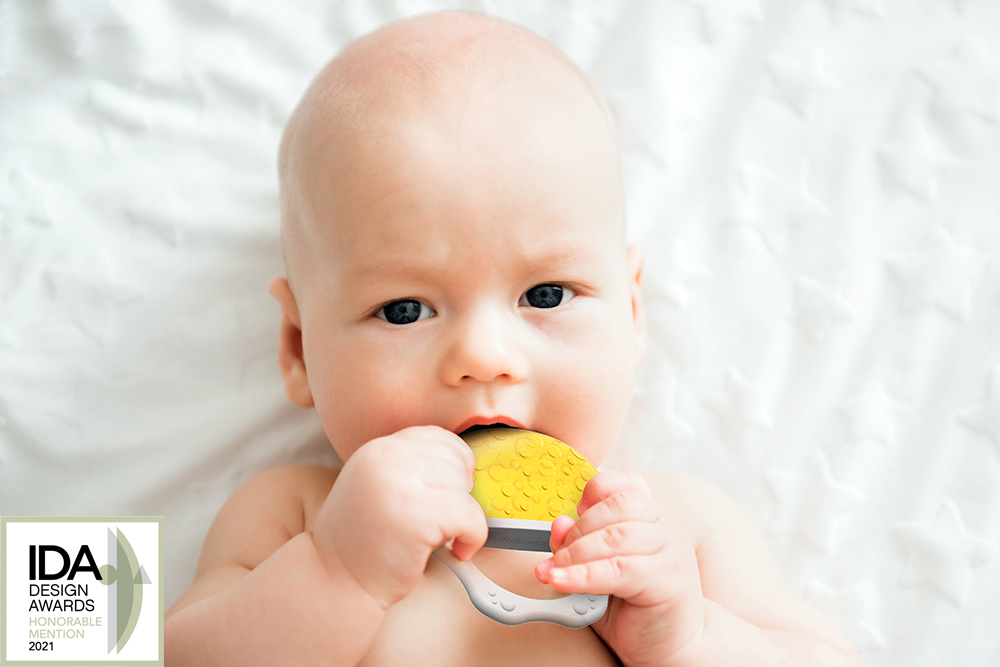 The teether came to exist as Mohammad wanted to develop skills in Blender for 3D modelling as part of his self-directed learning goals during the Master Digital Design.
It may perhaps sound ironic how a digital design student developed a physical product but Mohammad sees it differently: "I have been working on many physical products since I remember, but in all of my designs, technology has played a vital role either as a part of the product or in the design process. As I continue learning as a digital design student at the Master Digital Design, I realize that not only digital and physical design are not in contrast, but they go hand in hand in this modern era."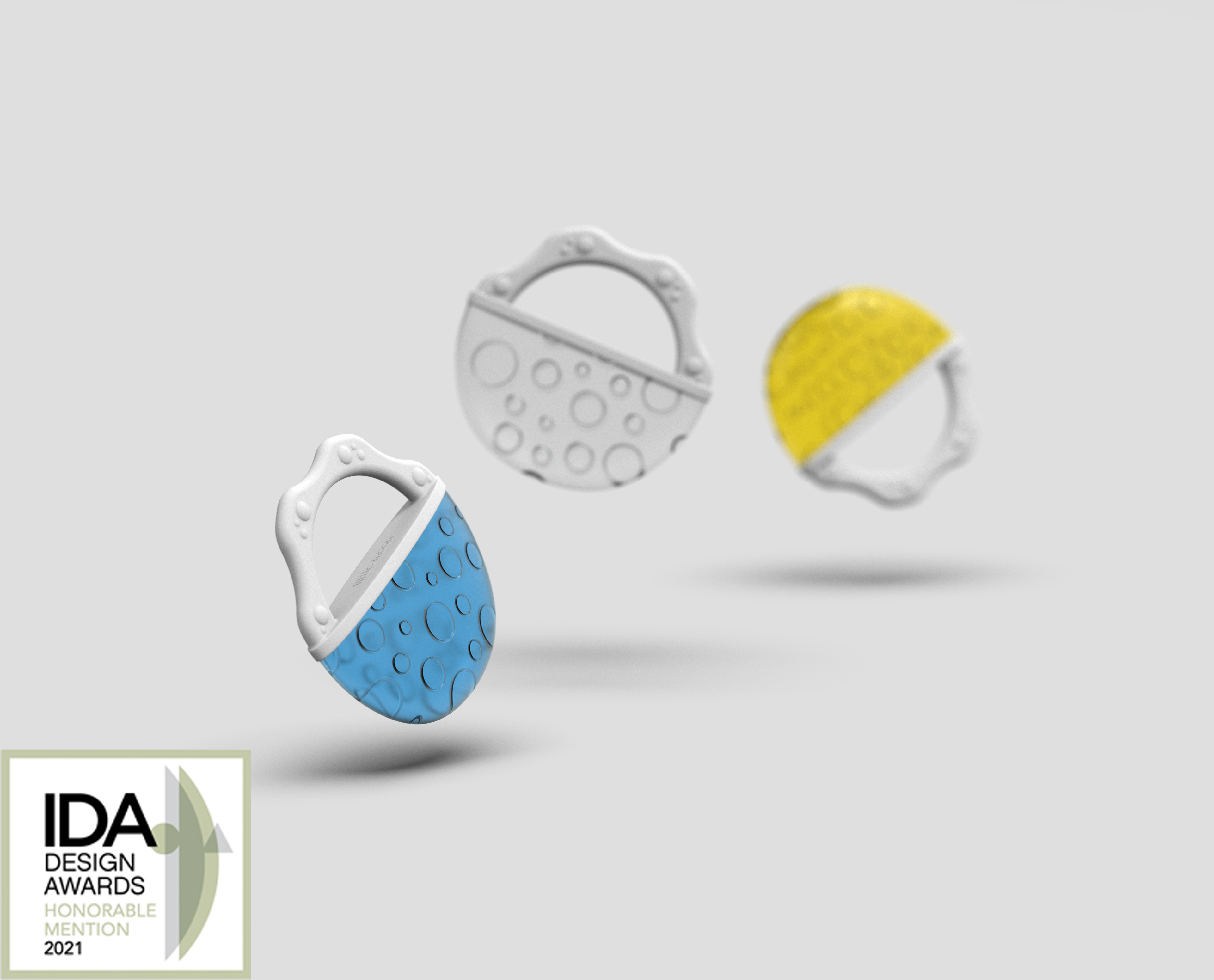 Mohammad and Ghazal would like to take Little Moon into the production phase and are looking for investors and partners who share the same vision and believe in the value Little Moon brings.
Reach out to Mohammad via his email mohammad.afkhami.khaleghdar@hva.nl