Beatriz travels to NYC for the 99U Conference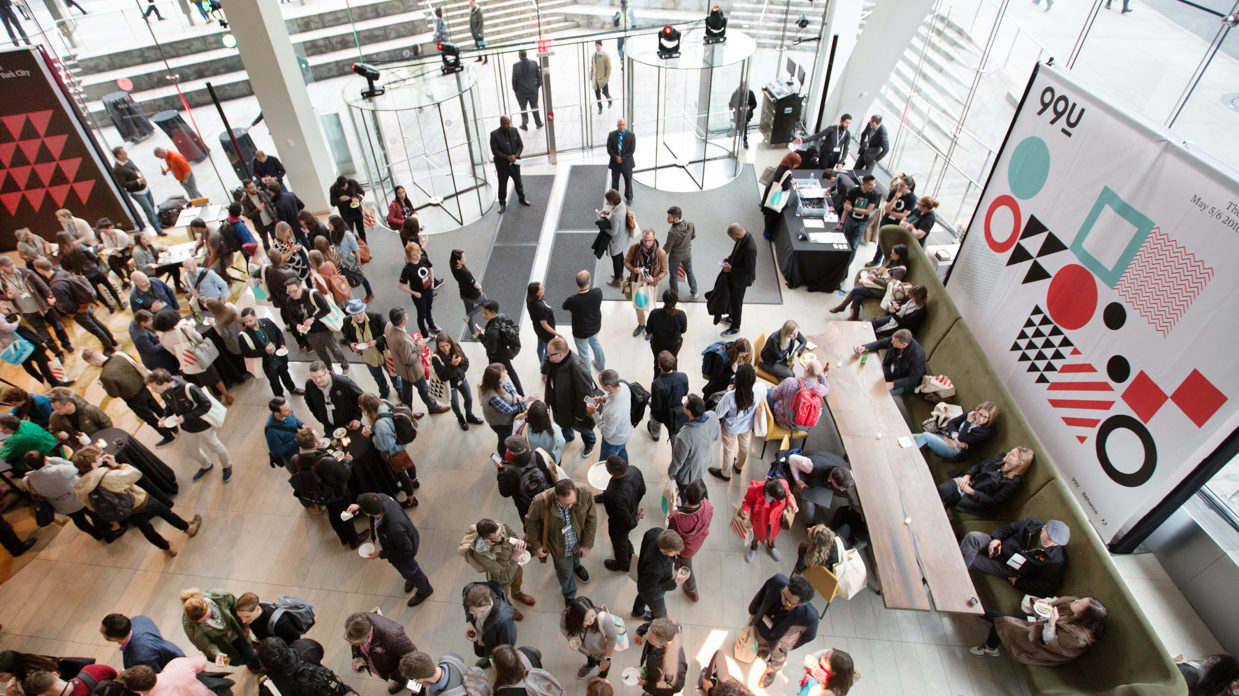 The M.Sc. Digital Design, Dutch Digital Design and Adobe invited the (then) prospective student Beatriz Ibeas to the 99U conference in New York. This is her personal account.
I was invited by the M.Sc. Digital Design (Amsterdam University of Applied Sciences) and Adobe, through the Dutch Digital Design initiative, to attend the 9th edition of the 99U Conference in New York. It was a great way to get out of my comfort zone, as well as to learn tons about design, creativity, and leadership.
Discovering 99U, NYC and myself
In the Kickoff Party, I had my first contact with the rest of the attendees, with lots of networking opportunities and the chance to interact with applications and devices like Google's Tilt Brush or the Adobe Capture CC. We even had a nice souvenir with Adobe Stock Photo-shooting machine
Day 1: Surrounded by creatives
The conference started with Farai Chideya as the first main-stage speaker, on dealing with a creative career. I was amazed by the second speaker, Liz Jackson, and her dedication to her work, her social awareness and her concern for inclusive design. I got inspired by how she gives value to discriminated people over privileged individuals. Jackson truly practices universal design, she designs for everyone.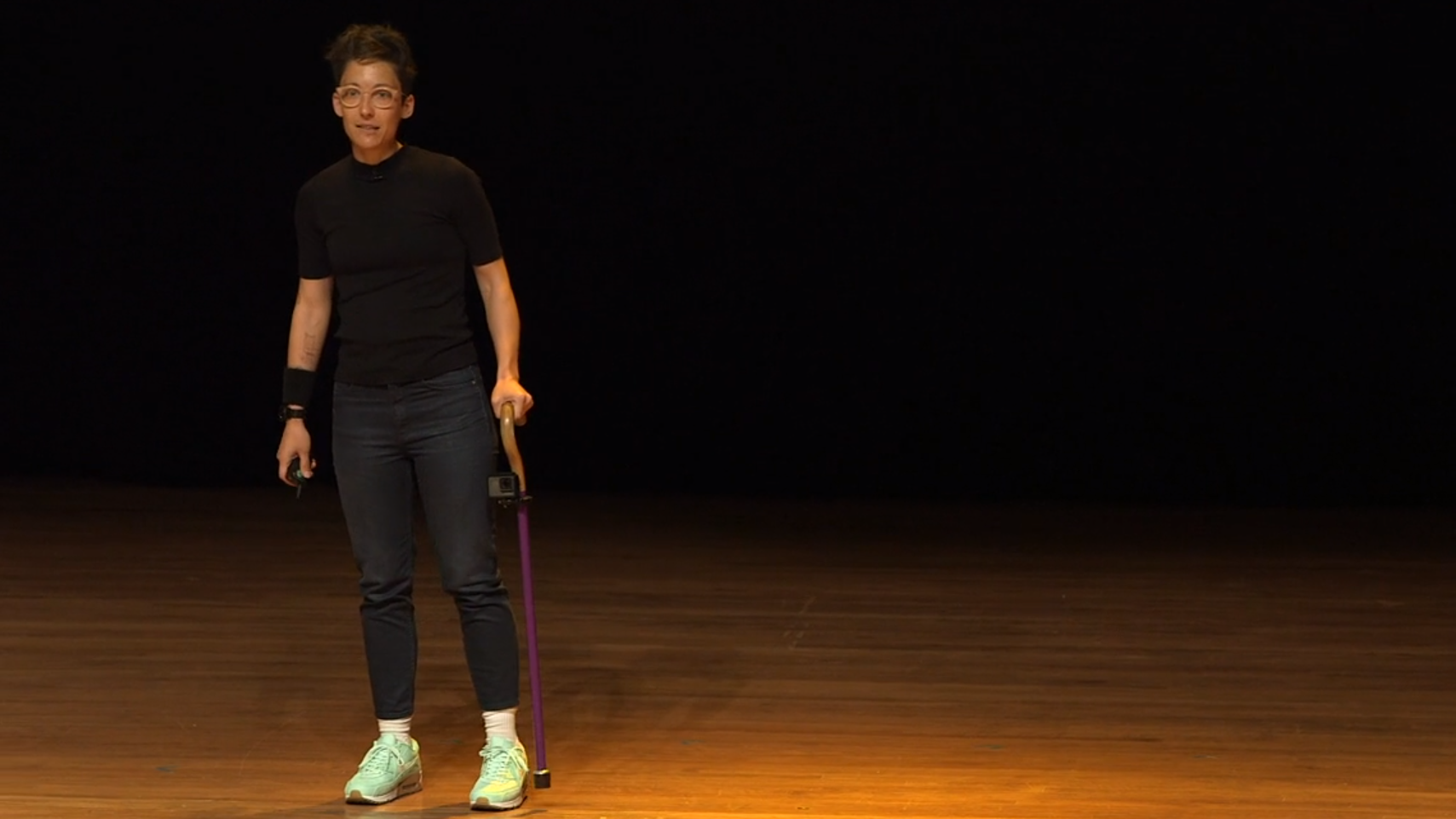 Mike Perry took the stage after her, an extrovert artist, illustrator and animator (among others) that sees the world full of colors. Perry taught me not to be shy and worried about my passion; there is always a way out if you work motivated. He broke sexual taboos; he "undressed" the design.
Humans are lazy, vain and selfish. So designers, remember: users flock to simple! Scott Belsky
The topic of the next talks was "Navigating the Unkown." The speeches were about the future of design, upcoming trends and technologies, and what is the designers' role. All speakers emphasized how designers need to understand future customers' needs and environment. I won't forget Scott Belsky's advice: "There are natural-human tendencies that we have to take into account while designing: humans are lazy, vain and selfish. So designers, remember: users flock to simple!"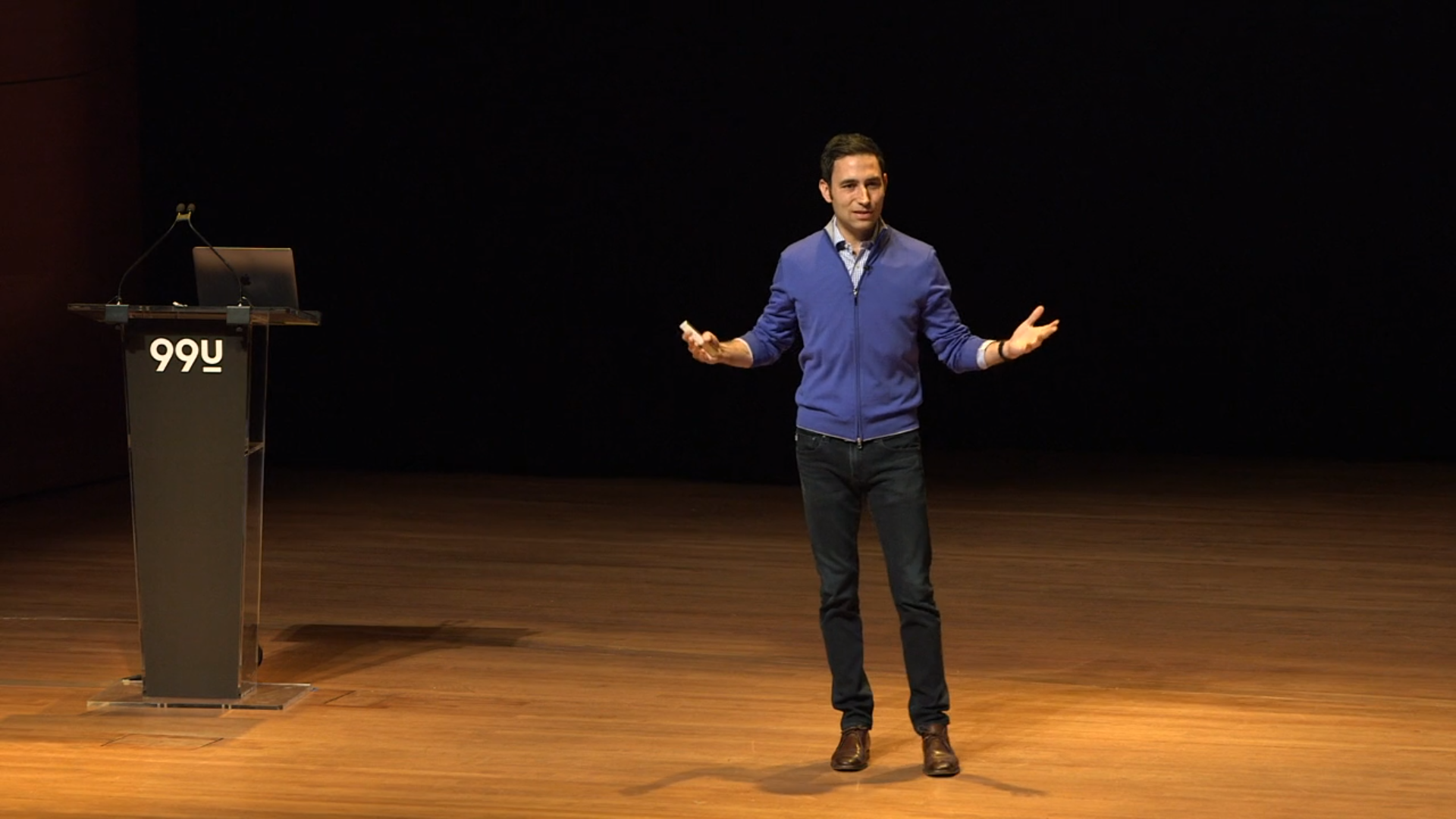 Julia Kagansky, the Director of NEW INC at New Museum, was particularly inspiring and encouraging. As one navigates the unknown, she recommended to:
Start with why (motivation source)
Find your tribe
Make a plan
Be ready to learn and adapt (things won't go according to plan)
Focus on process vs. result
Approach challenges with honesty, compassion and curiosity.
I also attended Studio Sessions; informal and intimate meetings hosted by creative companies all over NYC. I was fortunate to take part to the one organized by BuzzFeed, where we learned not only their team's methodology and structure but also how do they manage to create such cool videos. I also took the active-creative challenge that they proposed us!
Before the day was over, we had the time for a cocktail at the Red Bull Arts New York, chatting with new and old acquaintances over drinks, and enjoy the exhibition at the Behance Pop-Up Gallery.
Anything worthwhile takes time. Debbie Millman
Day 2: Growing as a designer
I had the opportunity to attend the talks by another four inspiring figures: Irene Au (Design Partner at Khosla Ventures), Natasha Jen (Partner at Pentagram) and Ian Spalter (Head of Design at Instagram). All of them discussed the theme of "How to Fix Design."
From the first one, I learned how important it is, as a designer, to anticipate the clients' needs. Even if it is difficult and risky, it saves lots of time and effort. Jen denounced the overuse of the word "design thinking," and explained how sticking post-it all over around won't take you to the desired results. Lastly, from Spalter, I heard more about how data and design are more connected than what I thought.
Then, I attended the Friday Studio Session held by Shake Shack. They explained to us how their design team transformed a humble hot dog cart into a distinct identity and iconic brand. Delicious hamburgers by the way!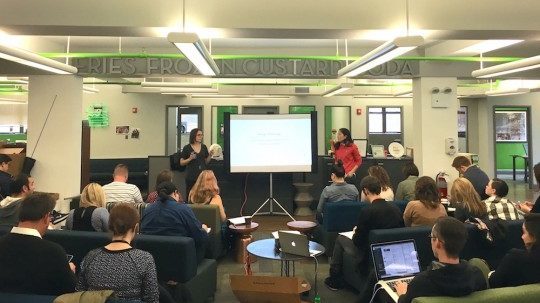 Last but not least, 99U ended with the topic "Invention & Reinvention," with talks from Paul Ford, Steve Selzer, and Debbie Millman. I would like to single out especially Debbie Millman's encouragement and honesty. Thanks to her story I realized how failure is part of the process. As she argued, "Anything worthwhile takes time."
I would also like to highlight Steve Selzer's talk. He defended that to be able to design we should not only know the user perfectly but also ourselves. As humans, designers are likely to influence their products with their values. Selzer's speech helped me on my personal growth and self-reflection.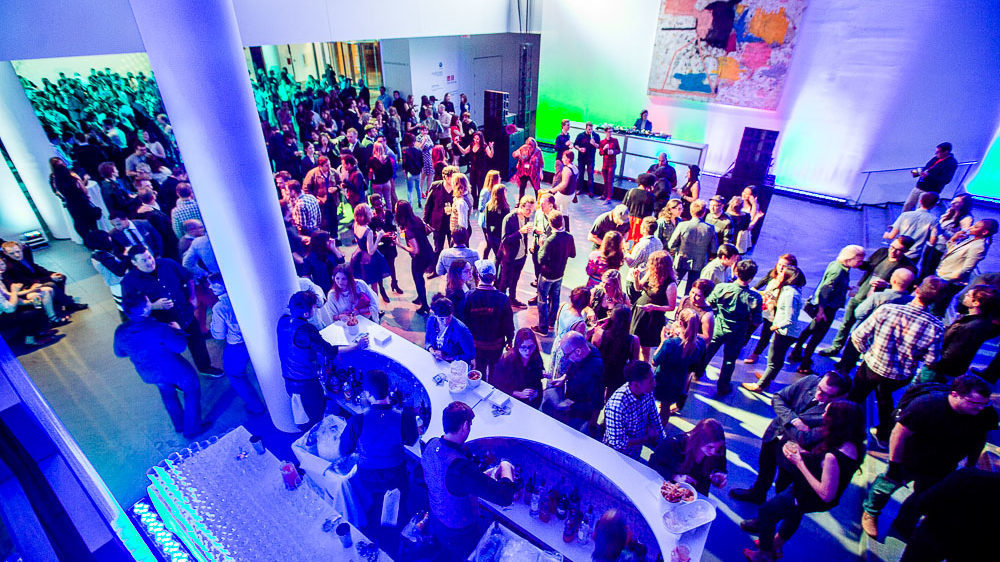 To close the 99U Conference, we attend the closing party at MoMA with a contemporary DJ and cool lighting effects all over the dance floor.
All in all, many thanks to Adobe, the Master of Digital Design from Amsterdam University of Applied Sciences, and Bert Hagendoorn (Dutch Digital Design) for enabling me to have this unforgettable experience.