Yuri Light
Creating an interactive lighting experience for a safer social environment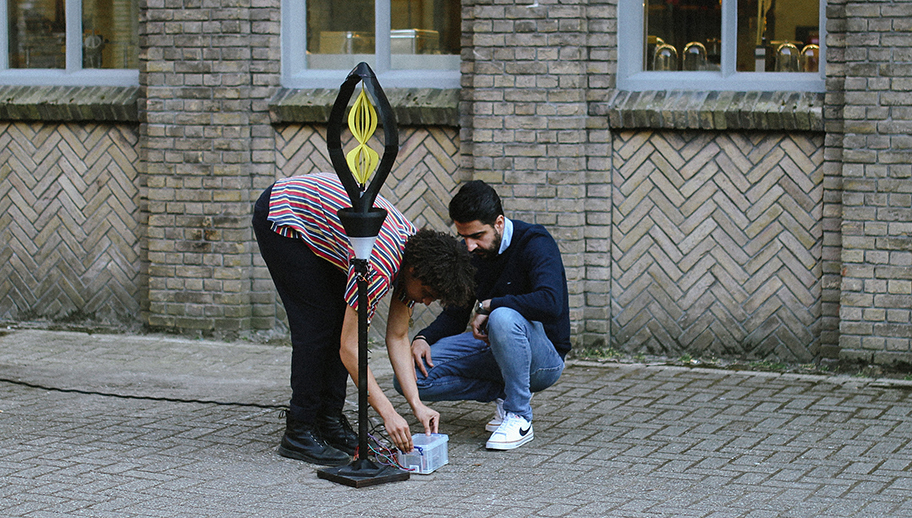 Client:

The City of Amsterdam and Light Challenge organisation

Team:

Disciplines:

Interaction Design

Schoolyear:

2021 - 2022
Buikslotermeerplein is a residential area at Amsterdam Noord. After visiting the neighbourhood and talking with the community manager, we found that residents don't feel safe while walking home and socialising at night. With the initiative by the Light Challenge organisation and the City of Amsterdam, we are asked to design a light installation that will improve people's living experience with more brightness.
The Light Challenge has introduced to us by Marjoline from AUAS Civic Interaction Design department in September 2021 with the theme "Glowing Nature" by focusing on using micro level energies from nature. Our second stakeholder was the City of Amsterdam which wanted us to place our design at Buikslotermeerplein. The main challenge was to come up with a new idea to invite more people to use public spaces which covers the municipality expectations with the neighbourhood and produces energy from nature elements at the same time to comply with the light challenge criterias.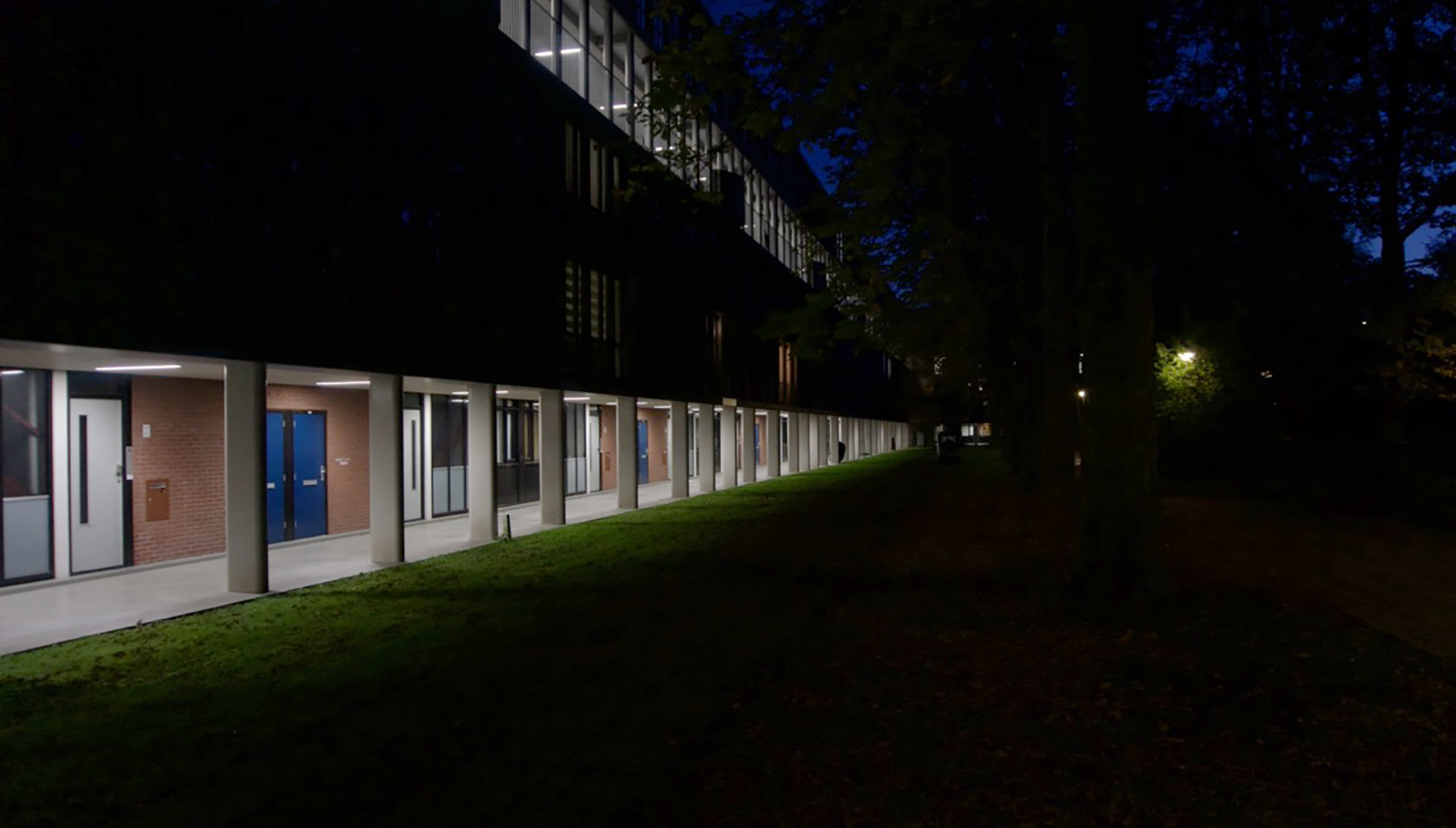 Safe and sustainable for the community
After visiting and interviewing Buikslotermeerplein locals, we found out that nearly nobody is outside due to the dark surrounding, which feels cold and unsafe. We started by researching projects that use sustainable sources of energy, going through the case studies and understanding the current context of the sustainable light design.
Initially, we considered about generating electricity from soil and plants. After several experiments, we found that the electronic current is not enough to power up one LED light. It encouraged us to explore other options for energy.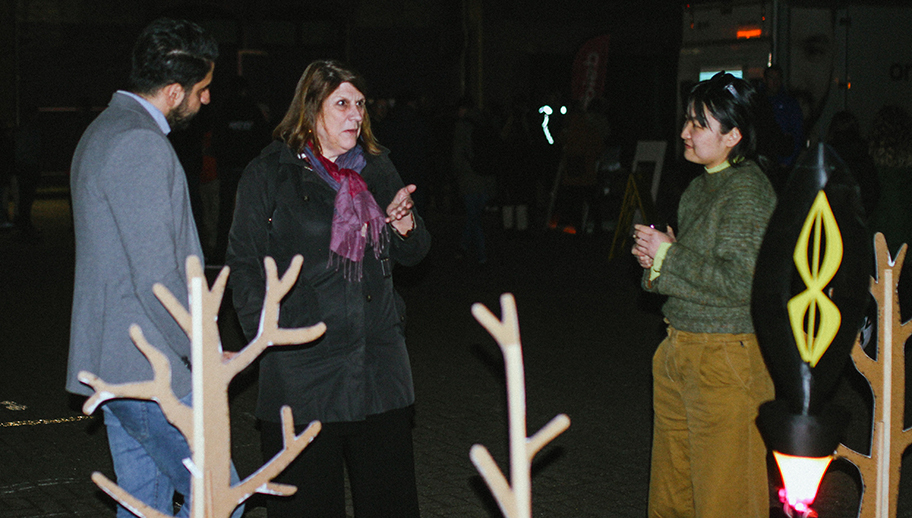 Then, we started to ideate more on interactivity and make our product engage with the help of lighting elements and actuators such as distance sensors. Afterwards we made rounds of iterations by building different prototypes. We had successfully tested one of our prototypes in the LUNA Festival at Leeuwarden which helped us collect valuable feedback from a wide variety of groups of people. For example, some visitors didn't interact with the design as we directed, instead they approached it from different directions. It made us think more about the real use case in the neighbourhood, so we decided to add sensors all around the pole in the next prototype. We made improvements in time for our final prototype that would be presented at the Floriade Expo 2022.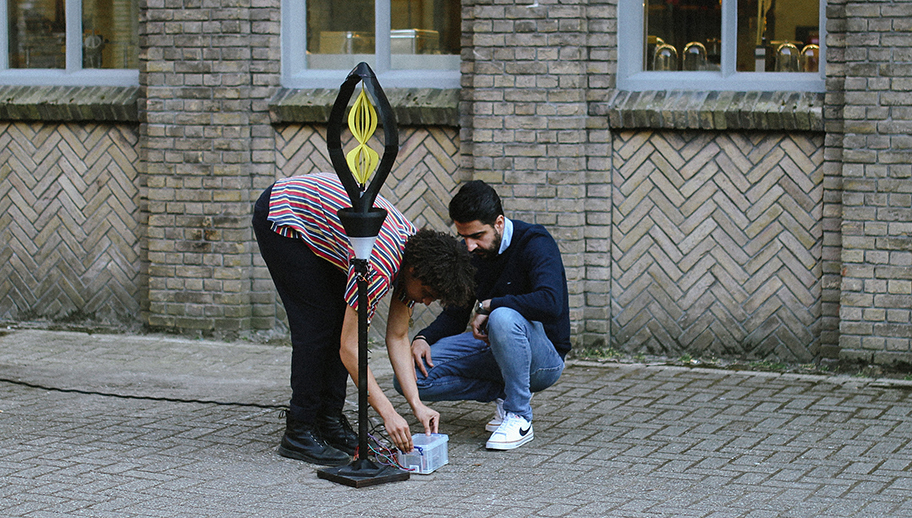 Meet YURI – a smart lamp
Our idea was inspired by the Japanese Peace Lily, which is also what we named our project after as YURI is the Japanese translation of Lily. It uses a combination of solar power and wind power to power the LED's in all seasons. The design is interactive and has four states of interactivity. The first state is when no one is around the light will be on dim mode, to save energy and disrupt wildlife as much as possible. The second state is triggered as someone walks past, the light gets brighter and reacts with single-colour animation. Then when two people are coming from two directions, they will trigger a three-colour animation. Lastly, when three or more people approach the light, they will see a rainbow of light dancing in front of their eyes.

The idea is to spark curiosity and create a fun interaction that people in the neighbourhood will enjoy. If multiple lampposts were placed along a path, the conjunction would create gamification as you'd be able to run between them watching them all light up.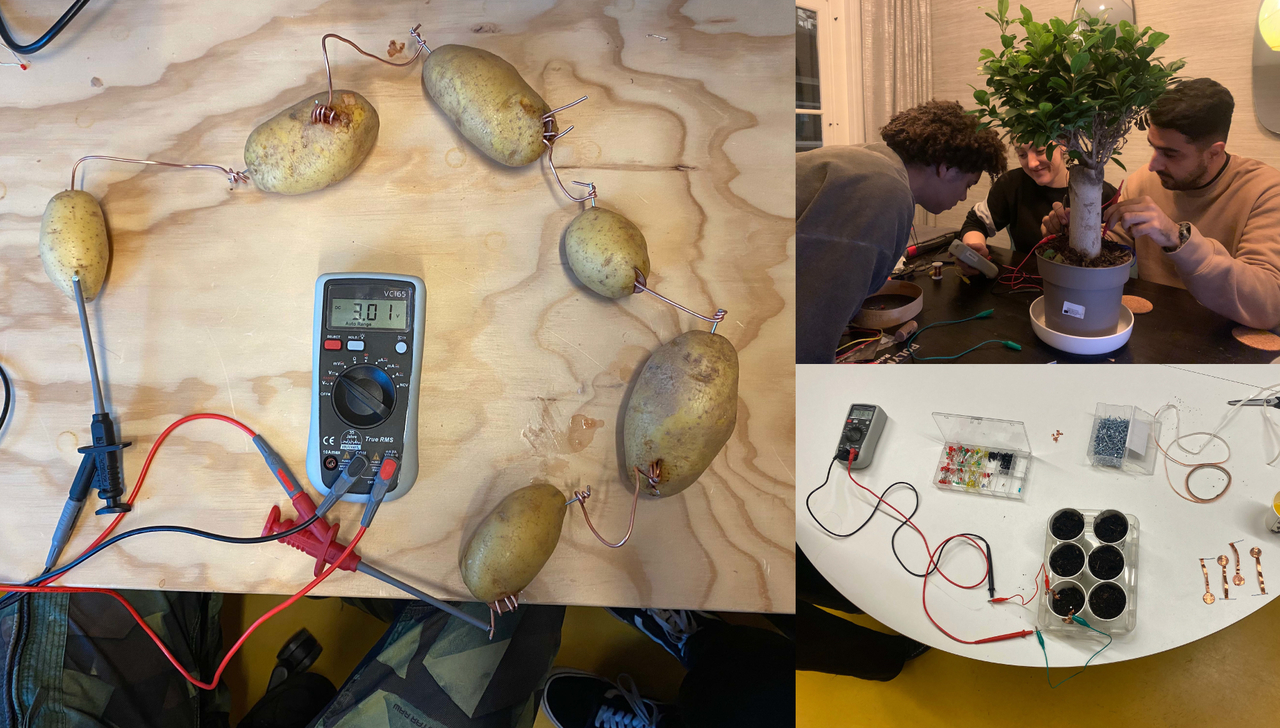 Light bulbs moments
Our favourite idea that we came up with was to use nature itself as the source of energy to power the LED's. We had seen it be done very successfully in other projects as well as small scale science experiments of Youtube. We tried on multiple occasions to light an LED with nature, the first attempt was using potatoes, then we tried soil, then a plant. After all of these experiments failed we tried changing multiple variables, such as the wire material, the anode and cathode material, and the soil composition. After failing again and again, we decided to admit defeat, that we are not scientists and we didn't know enough about electricity to use this energy source as the base of our project.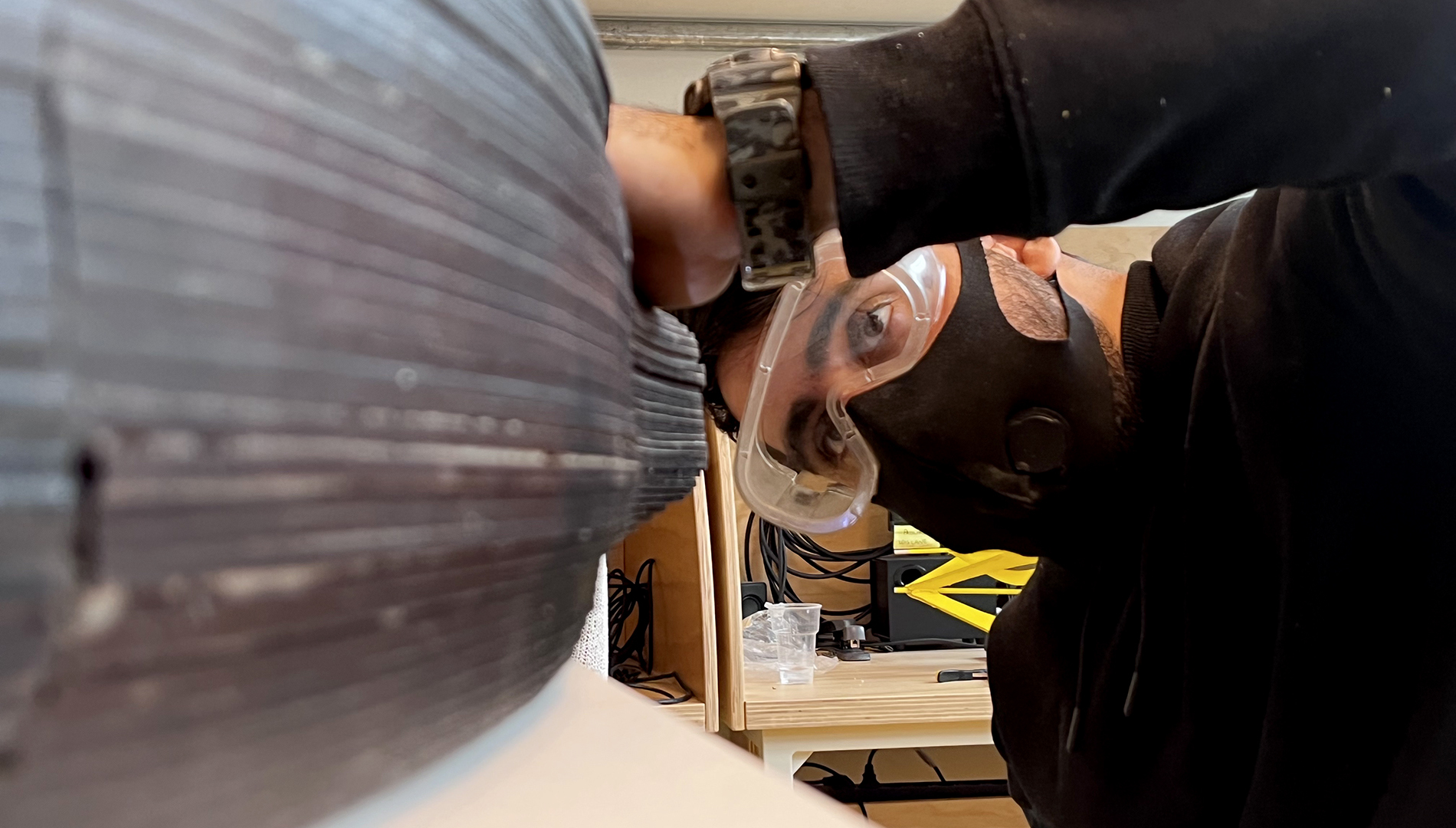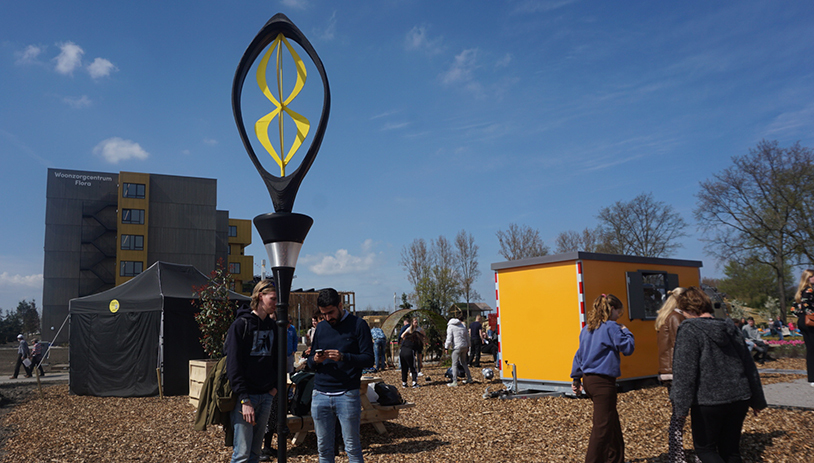 Light at last
Our solution ended up winning second place at The Floriade Festival 2022 and will be displayed there for 6 months. In the next steps for this project, we will collaborate with the municipality to develop a fully functional prototype, which means collaborating with engineers to finalise the design. We hope our design will bring fun and brightness to the neighbourhhood of Buikslotermeerplein, whilst at the same time using sustainable energy to do so.