Welby
Shaping the future of the voice assistant in family context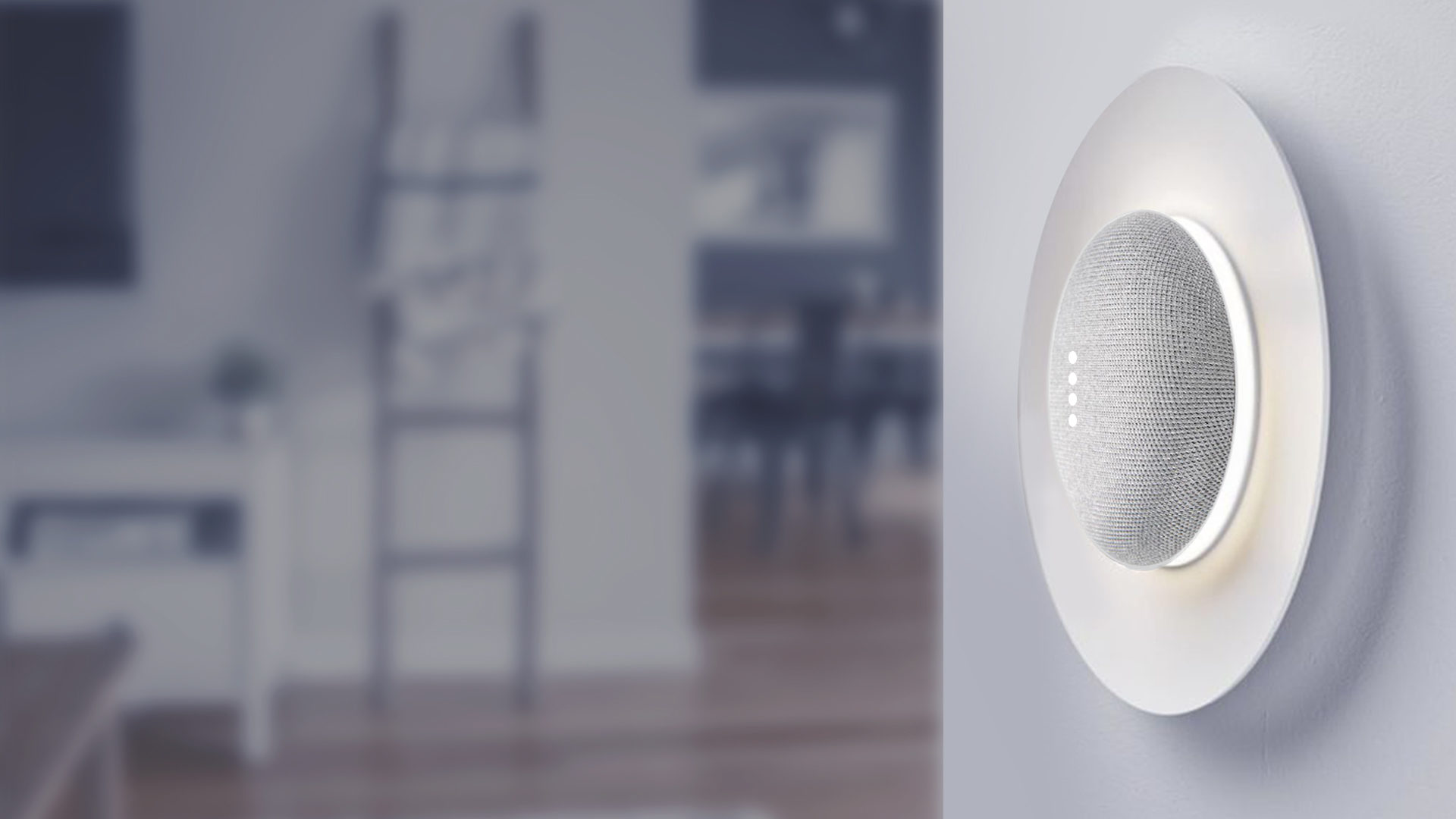 Client:

VodafoneZiggo

Team:

Disciplines:

Concept, UX/UI, Speculative Design

Schoolyear:

2017 - 2018
What will the future Dutch family household look like - when it comes to daily routine and tasks - with Voice User Interfaces (VUI) as the main signal?
The Challenge
Amazon Alexa, Google Home and Siri are well-known voice assistants. But beyond the conveniences that these devices can provide, there are complex challenges surrounding this emerging technology when it comes to daily routine in family life. For example, when it comes to privacy, safety and social (dis) connection.
VodafoneZiggo wanted to explore the field and asked MDD students to create a strategic and speculative vision for the connected home of year 2025.
Predicting the future
Given the speculative nature of the project, one of the main challenges was to create an inspiring and critical future scenario grounded by convinced reasoning. Therefore, the research focussed on both the present and the future, so that a multitude of evidence-based arguments (in the form of future scenarios) could be developed to illustrate the Dutch family household in 2025.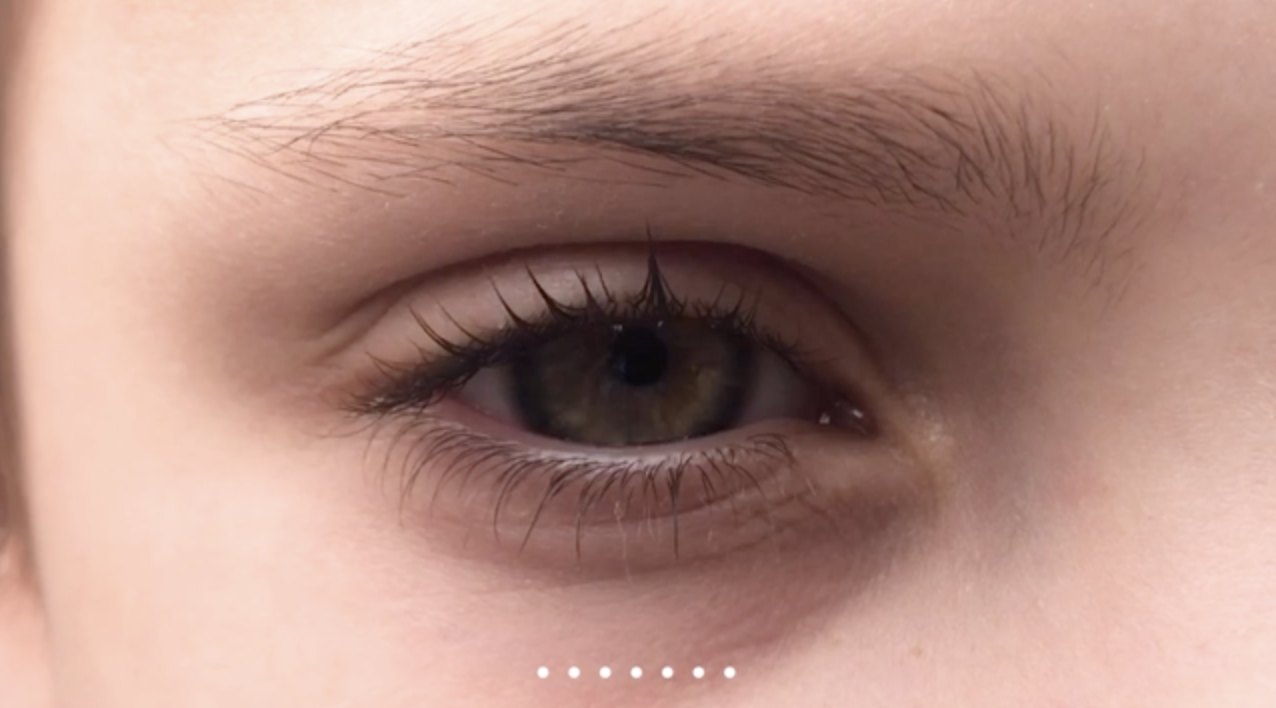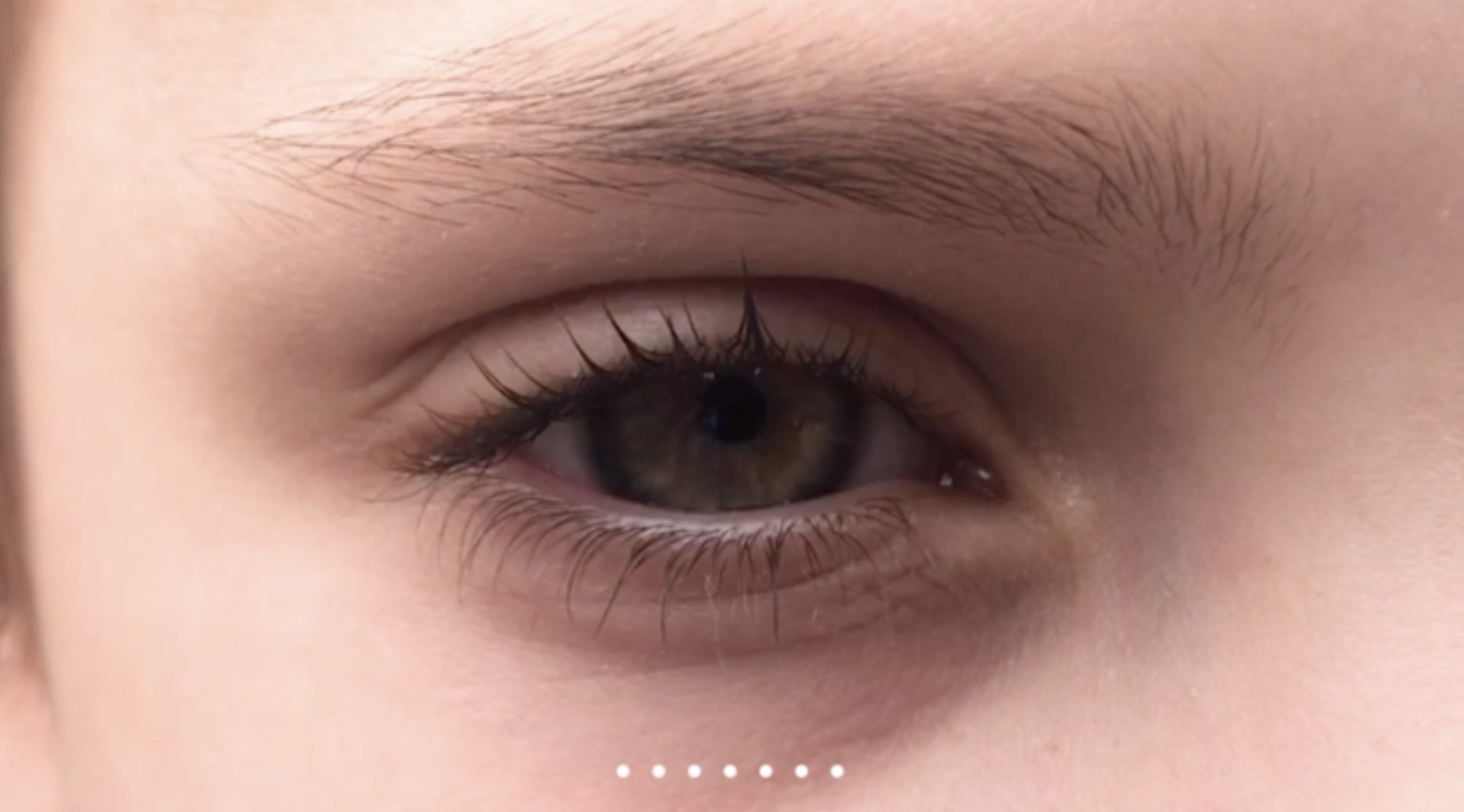 We looked into dynamics, roles and environment in the field of family structure. These insights were supplemented by user-survey results, which implicated the attitudes of parents towards future technology, in relation to their daily activities and tasks. We came to realise that safety, health, and social (dis) connection of their children are major concerns for parents when it comes to technology.
In a co-creation workshop with Vodafone employees, we explored socio-cultural implications, potential use-contexts, and inspired ideation through scenario generation. Participants engaged in role-plays, allowing us to understand how future technologies could be fitted into the daily life of their family household. The majority of the entrants had ideas of a VUI helping with organisation, planning, and social connection.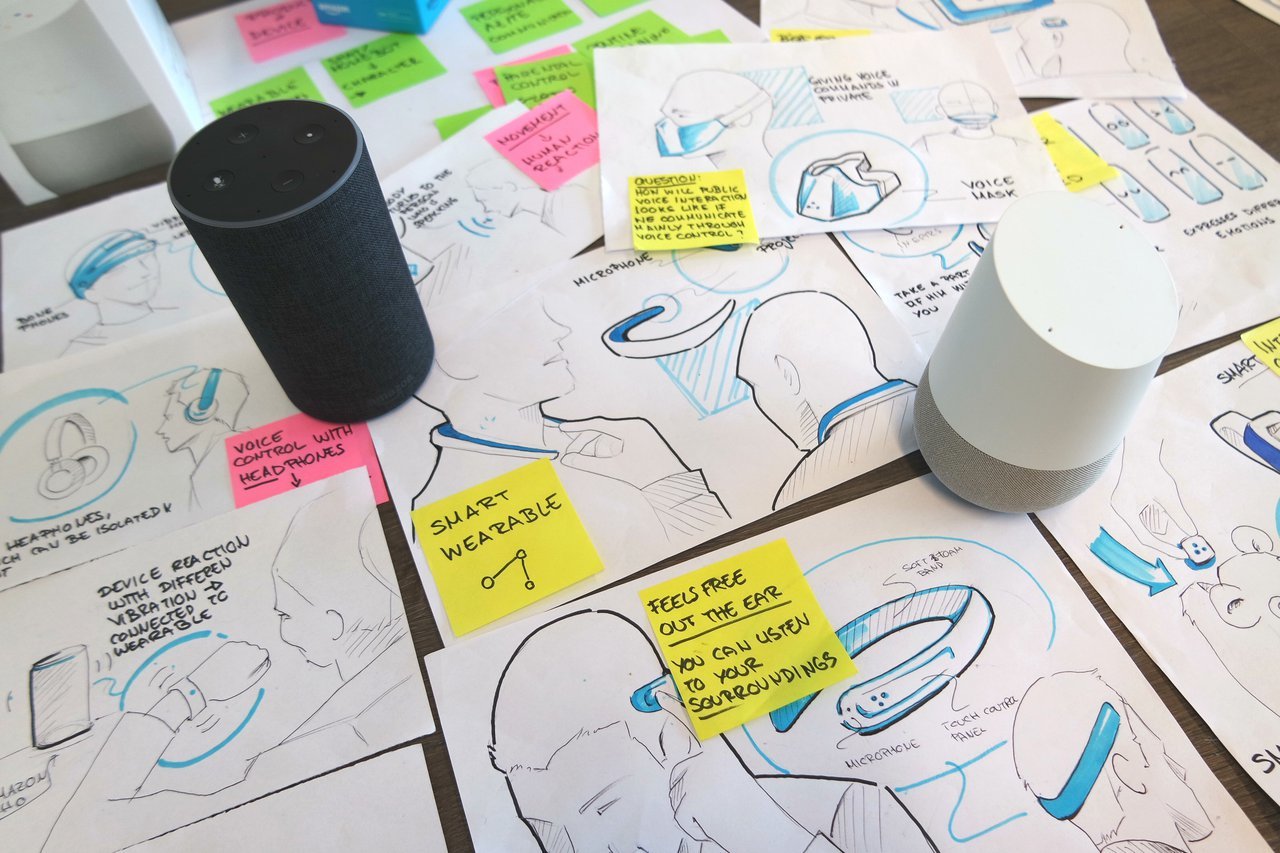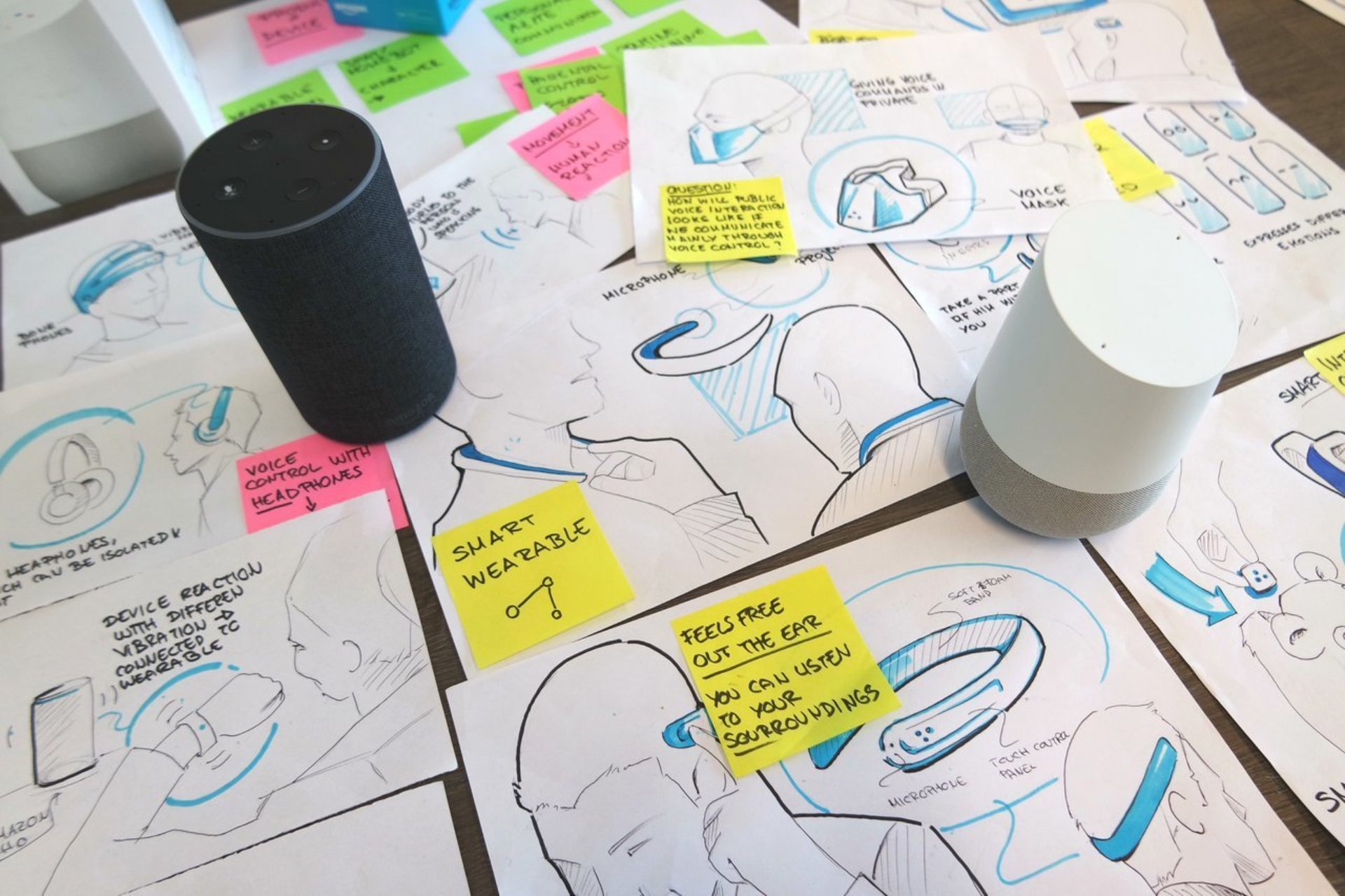 Vision on VUI
Upon collecting the (mainly qualitative) data, we wrote our own ethical vision on how a VUI should be implemented in future households.

We came to four main values:
Be supportive.
Proactively assist in handling recurring activities. How to engage with daily tasks?
Be honest.
Having a clear role within the family. What role does the VUI play?
Be caring.
Creating time for what matters. How can the VUI respond to the most important values of the family?
Be clear.
Creating peace of mind. What is the best way for the user to interact with VUI?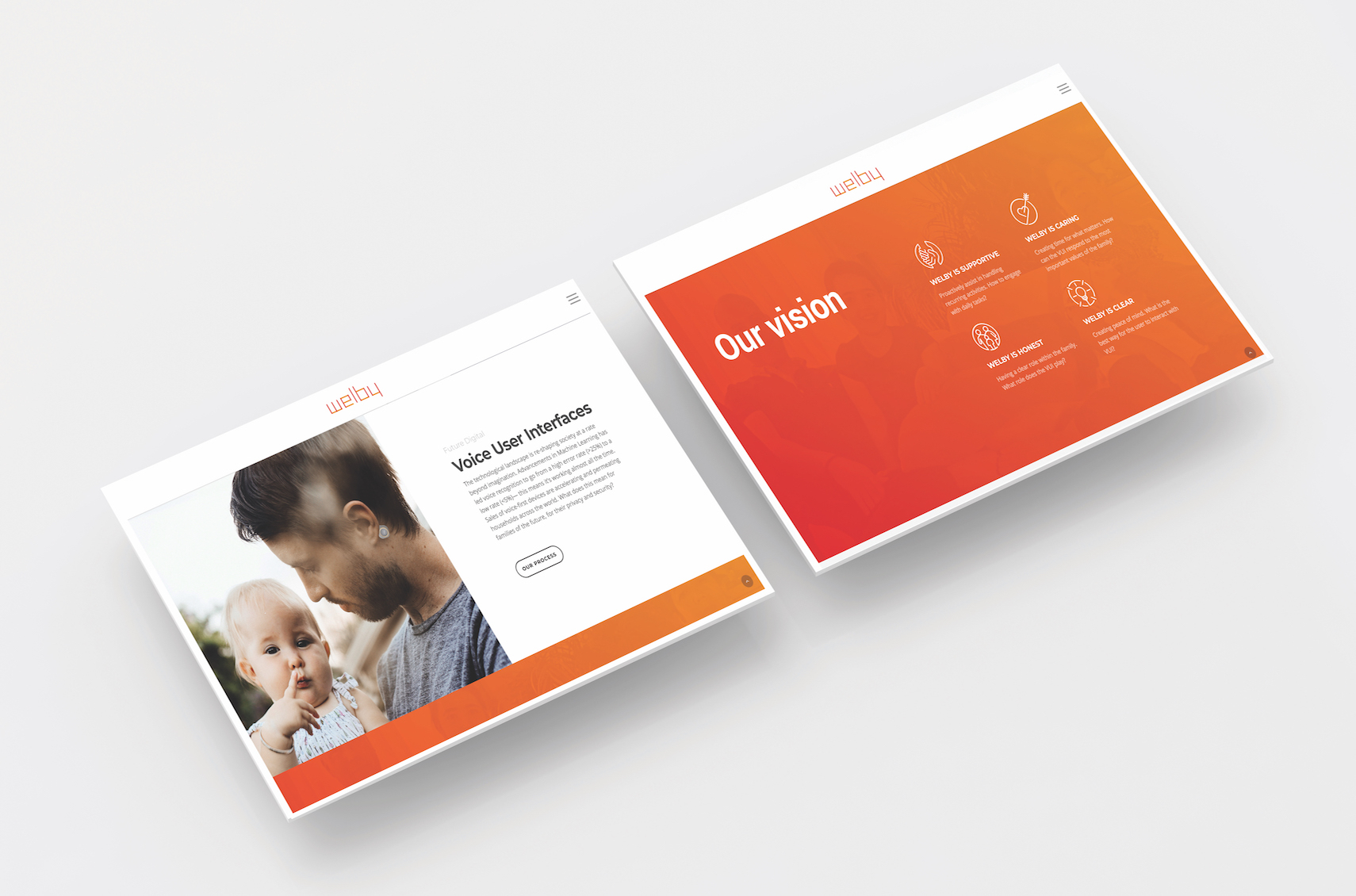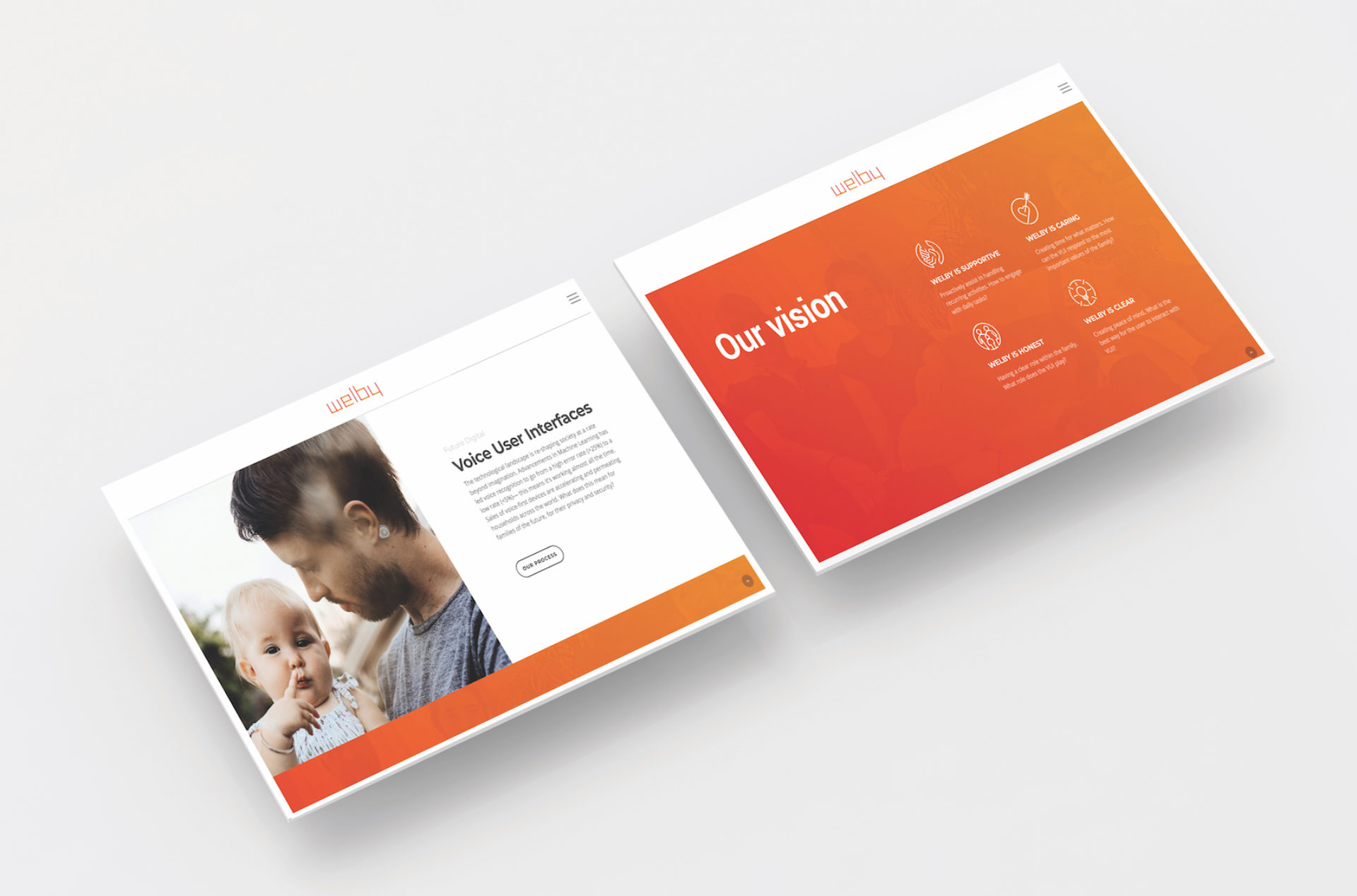 Prototyping and testing Welby
In addition to our research, we designed and developed our very own prototype: Welby.
Welby's scripting was supported by our four main values. The briefed target group was 'young families' and in the Dutch village Gorinchem we got the opportunity to test Welby in a 'Mama Café'.
It was remarkable to see the young mothers interacting with Welby without wondering how the system worked (where/how will the dialogues be stored, what does this mean for our privacy in the house). An important insight was that the mothers did not appreciate a commanding and pedantic attitude when it came to their personal daily habits (advice and corrections on how to prepare dinner, setting up alarms in the morning, etc.) but when it comes to their children's interests and development (rules concerning TV and gaming time, homework guidance, etc.) this attitude was valued. This means that a possible future voice assistant should be able to detect which family member is interacting with the system so it can adjust the right personality to it.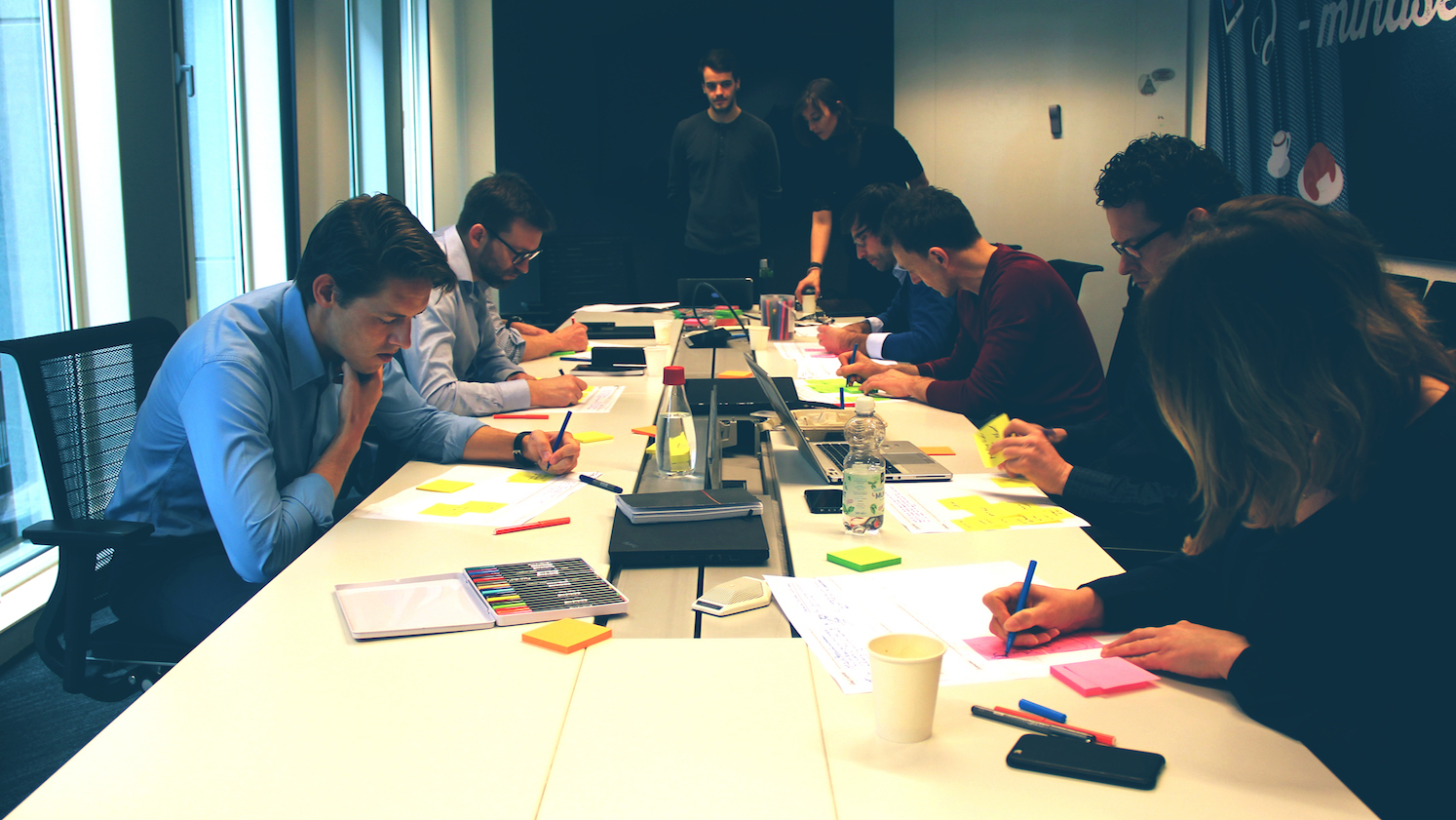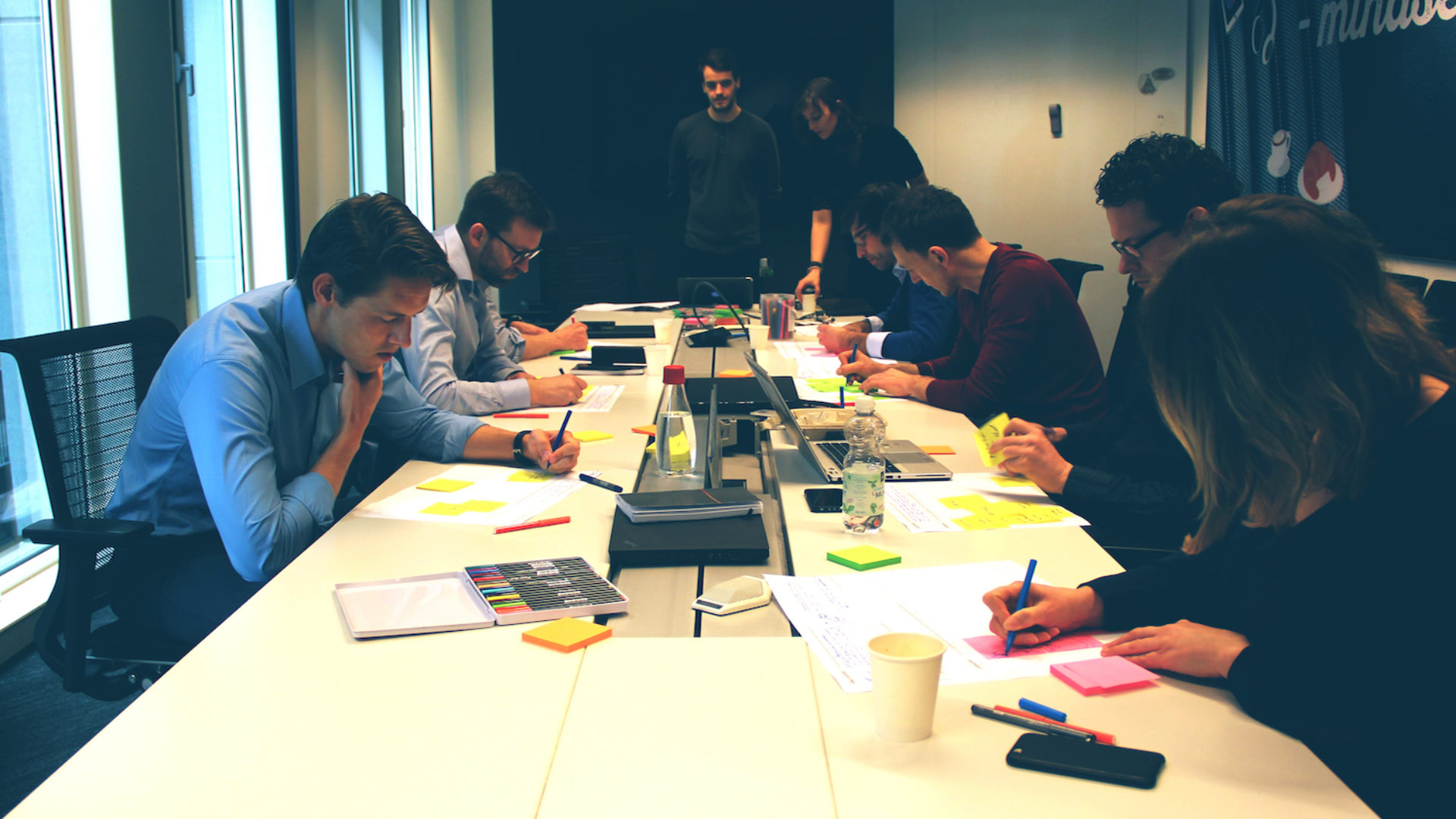 Now what?
This project is a starting point for future designers, who can use our ethical vision as possible guidelines. To further communicate our work to the world, we visualised all the insights in a provocative, vision video called "The Synchronized Life" and and published our research on a fictive product-landing page (http:/welby.life).